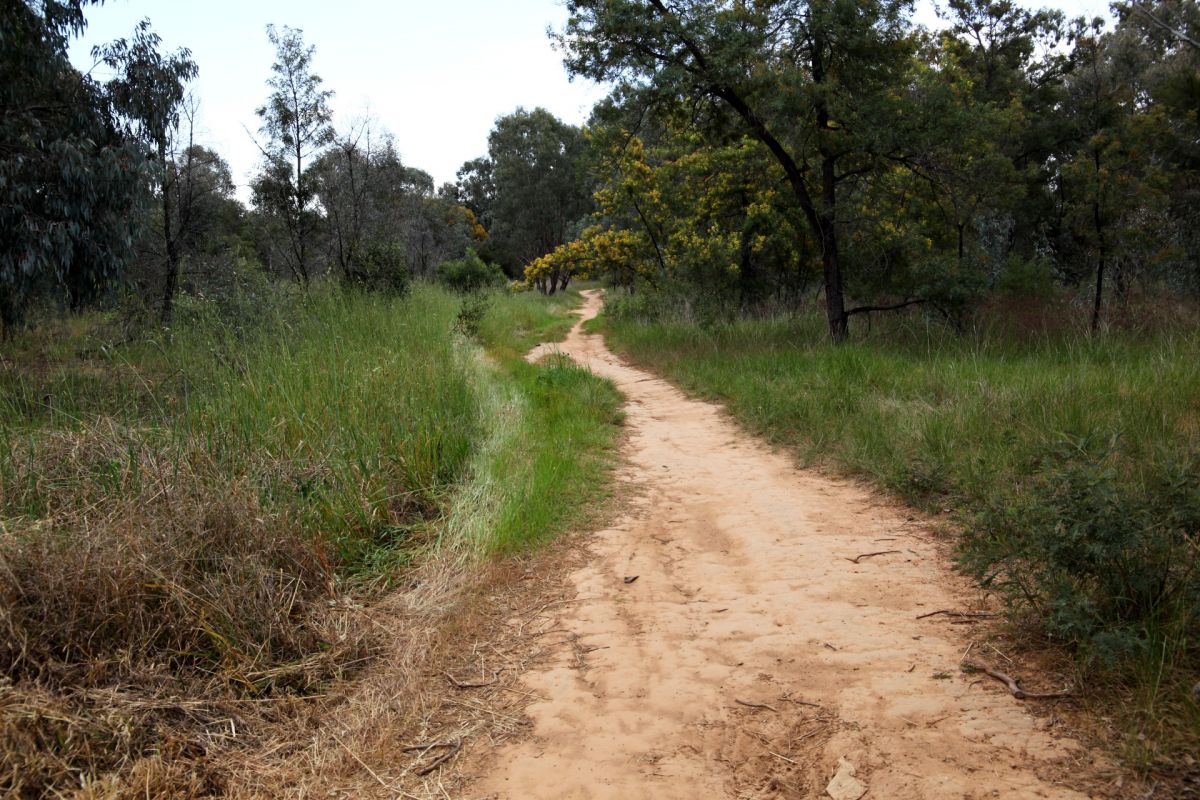 ---
Projects & Works
New shared path to link Red Hill Road to Pomingalarna Reserve
Published: 30 Sep 2021 9:35am
Construction of a new sealed path from the western end of Red Hill Road to the Wagga Wagga Multi Sport Cycling Complex (WWMSCC) at Pomingalarna Reserve is set to get underway on Tuesday 5 October 2021, weather permitting.
The Pomingalarna Link is part of Wagga Wagga City Council's Active Travel Plan (ATP) Stage 2.
---
Read more about the Wagga Wagga Active Travel Plan:
Wagga Wagga Active Travel Plan
---
Council Project Manager Tom Lemerle said the 2.3 kilometre stretch of shared path will provide access through the northern section of the Silvalite Reserve.
"This will improve accessibility for cyclists, runners and walkers who use the Silvalite Reserve and who want to access the Multi Sport Cycling Complex and Pomingalarna," Mr Lemerle said.
"There's no sealed path out there at the moment that isn't on-road, so this will provide safe and accessible roadside pathways for cyclists and pedestrians to get out to Pomingalarna Reserve.
"A feature of the project will be construction of an 18-metre span metal bridge across a storm water channel toward the Red Hill Road end of the link, which currently has just a dirt causeway crossing.
"We will also be making improvements to the existing Sturt Highway underpass from Bagley Drive to Silvalite Reserve, putting concrete on either side to make it more accessible."
During planning for these works, the project team has undertaken cultural and environmental due diligence as well as stakeholder engagement.
As with other links in the ATP network, the shared path will be 2.5-metres wide, with line markings, signage and an asphalt seal most of the way, as well as some concrete sections such as the ones around the Sturt Highway underpass.
It will mainly follow the already well-formed path through the Reserve, and then along the edge of Bagley Drive to link up with the new road Council has put in to the WWMSCC.
Work will start at the Bagley Drive end of the link on Tuesday 5 October and will be carried out between 7am and 5pm from Monday to Friday.
"There will be some impact on path users during the construction phase," Mr Lemerle said. "We will be constructing the path in stages and there will be signage in place and pedestrian control so people will need to go around each section while works are in progress.
"We ask the public to take extra care when using this area as there will be a lot of heavy vehicles and machinery on site during the project."
The new path is expected to be completed by the end of 2021, weather permitting.
The Active Travel Plan is jointly funded by the NSW Government and Wagga Wagga City Council.
For more information, visit wagga.nsw.gov.au/projects and go to the Wagga Wagga Active Travel Plan page.