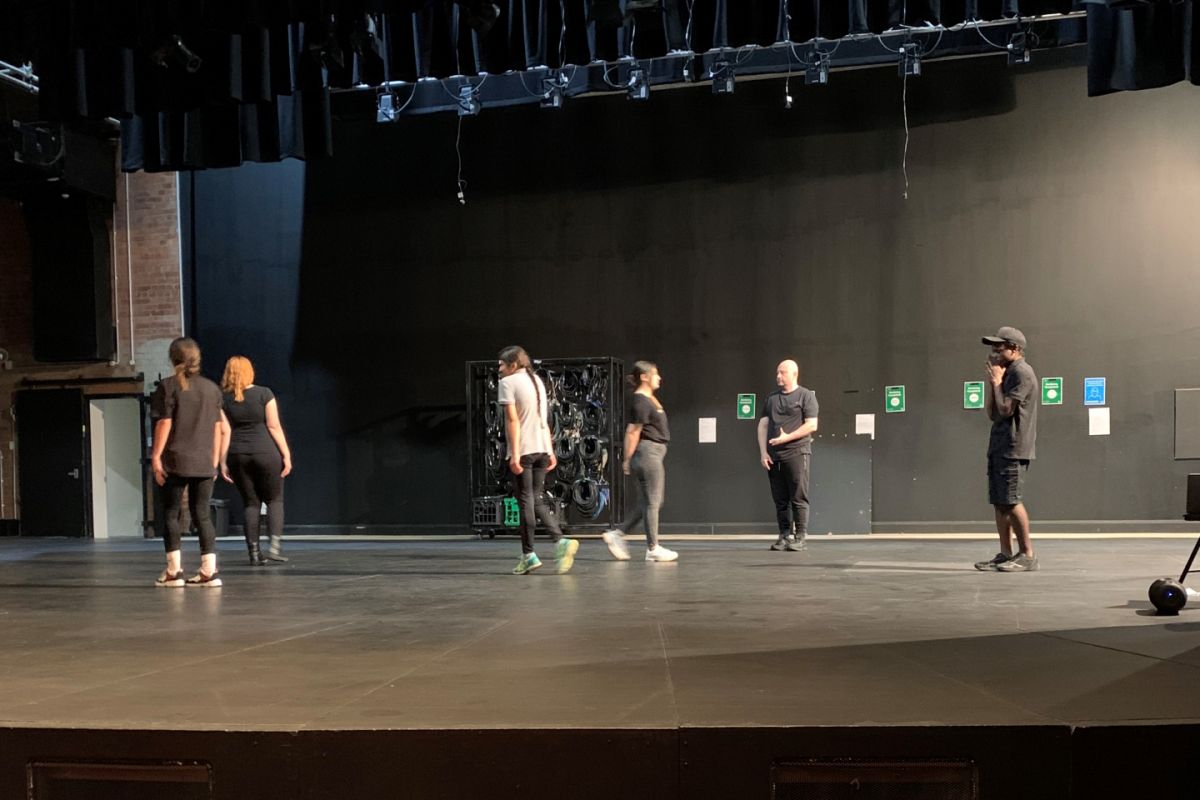 ---
Arts & Culture
On stage! Young storytellers 'Sharing Stories, Sharing Place'
Published: 30 Sep 2021 1:18pm
The Civic Theatre stage played host this week to some of Wagga Wagga's young storytellers as part of the 'Sharing Stories, Sharing Place' program.
The teenagers were participating in workshops aimed at developing skills and creating a theatrical work to share their stories.
The program is a partnership between STARTTS (NSW Service for the Treatment and Rehabilitation of Torture and Trauma Survivors), Create Hub Riverina and the Wagga Wagga Civic Theatre, taking youth from multiple refugee communities in the city and creating a youth theatre ensemble.
Create Hub Riverina's Creative Director Claire Harris is thrilled to be using creative processes to challenge the status quo and confront the issues associated with refugee resettlement between refugees and the broader Wagga community.
"We see it as a gentle way to break down barriers and share culture, while at the same time upskilling young people in performance, language and theatre skills" she said.
The program has been running since March with the group meeting regularly to devise a piece of theatre that shares stories of life as a young refugee in Australia and celebrates diversity, multiculturalism and connectedness.
Due to COVID restrictions, much of the group's recent meetings have been done virtually.
Civic Theatre Manager Carissa Campbell was only too happy to fill the void left by cancelled touring performances with an impromptu school holiday intensive workshop program for the students.
"It has been a joy to see life on the stage this week," Ms Campbell said. "Tours are unlikely to return until later in the year, so an empty stage became a fabulous opportunity.
"We have been a partner of this very worthwhile program since the beginning so we couldn't be happier to have these young, enthusiastic theatre makers in the building."
STARTTS have provided expert trauma-informed support throughout the project, guiding participants and staff through workshops on navigating cultural identities, cultural safety and self-care tools for community champions.
"Creating high quality art with underlying social messages requires challenging participants to step out of their comfort zone, and this project provides a strong foundation from which to do this, taking into account every individual's unique abilities," Ms Harris said.
'Sharing Stories, Sharing Place' will be showcased at the Civic Theatre in December, drawing the project to a close.
Details and tickets will be available closer to the date at www.civictheatre.com.au.