---
Projects & Works
Riverside – Stage 2 transformation starts
Published: 24 Sep 2021 12:17pm
Work is underway on Wagga Wagga City Council's Riverside - Stage 2 project, which aims to rejuvenate the Wagga Beach and Murrumbidgee River precinct, enhancing the amenity of the city.
The development comprises a regionally significant playground, food and beverage outlets, event spaces, car parking upgrade and a new shared path.
It is designed to transform the precinct stretching from the beach carpark through to the former St Michael's Oval into a large multipurpose public recreation space that will become a focal point and destination for residents and visitors.
---
Stay up to date on the Riverside – Stage 2 Project:
Riverside Redevelopment - Stage 2
---
Council Project Manager Srivalli Miah said the detailed design for the development is being finalised and contractors, Huon, have begun stormwater works at the site.
"Once those are complete, they will continue with bulk earthworks in preparation for construction to commence in the coming months," Ms Miah said.
"A container for the gardeners' storage and office, along with a food and beverage van have been purchased, while a substantial order has been placed for landscaping elements.
"Separately, sub-contractor Moduplay has started fabricating and testing the playground equipment at its factory in the Illawarra. It will be transported to Wagga Wagga in small sections and assembled on site."
The Moduplay design is an all-abilities adventure play space inspired by some of the city's history, as well as Wiradjuri themes. It was a clear winner with community members in Council's playground poll conducted earlier this year.
A new amenities block will be constructed, which will include an accredited adult-accessible lay down change facility.
Another stunning design feature of the precinct will be the main stage, which will cater for a wide range of events.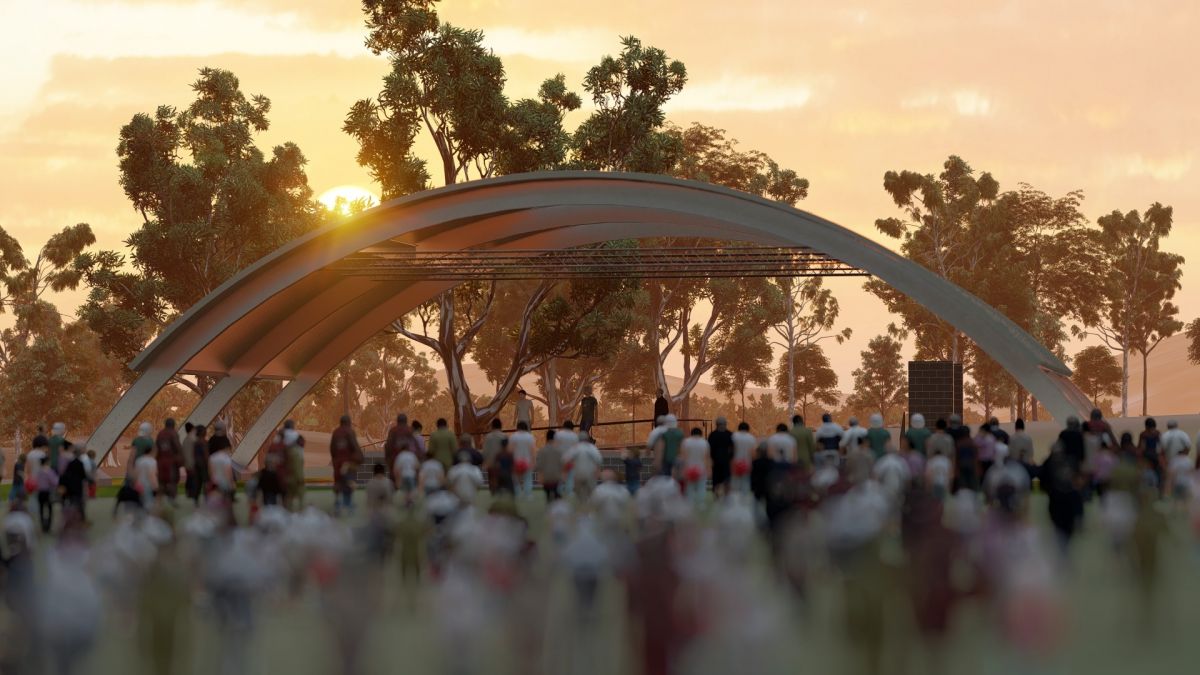 The overall Riverside Stage 2 project is being funded by NSW Government's Restart NSW, the Federal Government's Local Roads & Community Infrastructure Fund and Council.
Ms Miah said key elements, such as the playground, stage, and internal roads, have been designed to withstand flooding.
"Some other elements, like the gardeners' storage container, have been designed so that they can be removed during a flood event," she said.
"We would get advanced warning and would use that opportunity to take them off site using a truck or a crane."
The project is expected to be completed by mid-April 2022, weather permitting.