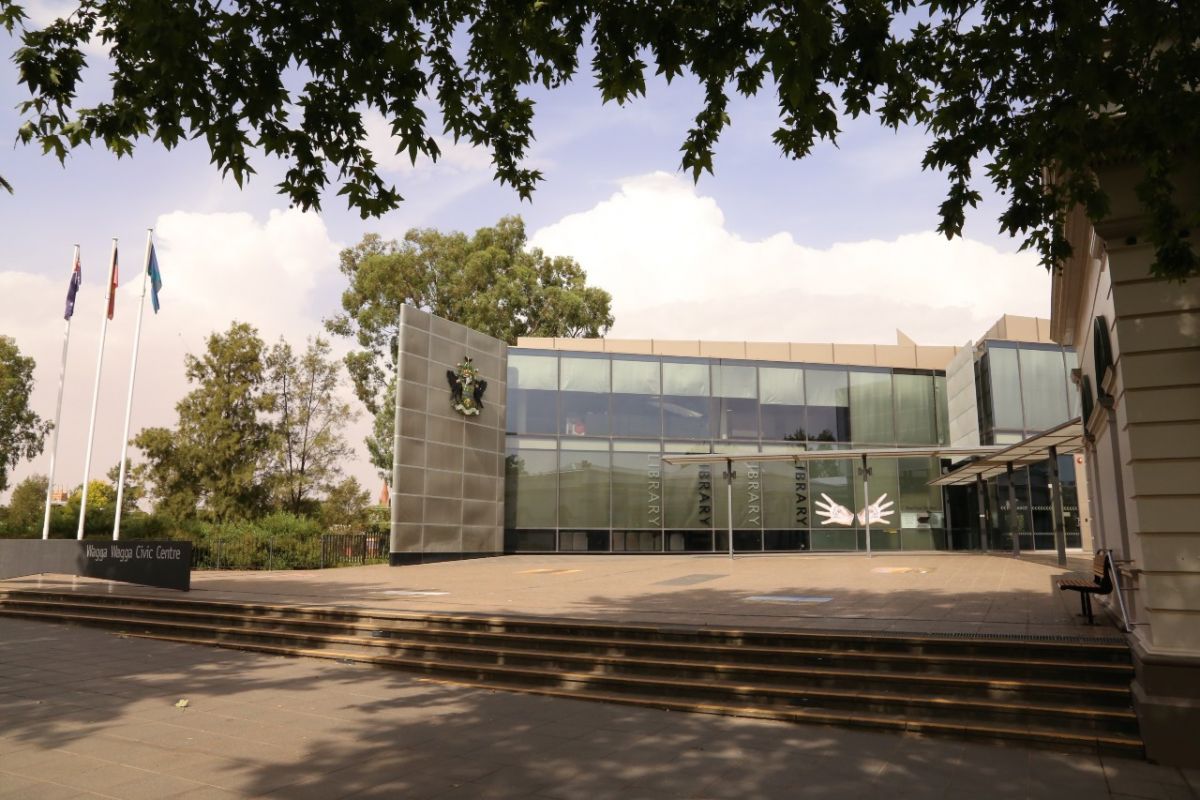 ---
Council
Summary of Council's 13 September 2021 Ordinary Meeting
Published: 15 Sep 2021 11:23am
More library services for LGA
New and extended services to Wagga Wagga Local Government Area's suburbs and nine villages are among the benefits of a standalone Wagga Wagga City Library service which Council resolved to approve last night (13 September).
The standalone service will be implemented on the expiry of the current Riverina Regional Library Deed of Agreement at 30 June 2022.
A report to Council said the main benefit to the Wagga Wagga community of moving to a standalone library service is that Council will be able to provide both the services provided by the Riverina Regional Library plus a whole range of additional services.
These include a 100% increase to the current village service frequency, the extension of the village service to include all nine villages (up from five currently provided by RRL) and a new service established for the suburbs of Wagga Wagga.
The delivery of programs to all the villages and suburbs and an increase in service levels at the library in the Civic Centre are also highlighted under the standalone model.
RP-5 RRL DEED OF AGREEMENT EXPIRY DATE AND WAGGA WAGGA CITY COUNCIL LIBRARY SERVICE OPTIONS
New fee adopted
Council has agreed to add a new fee to the 2021/22 Fees and Charges.
The Conduct Money-Subpoenas fee of $30 including gst will come into effect from 14 September 2021. No submissions were received during the public exhibition period.
RP-1 PROPOSED NEW FEE AND CHARGE FOR 2021/22 - CONDUCT MONEY - SUBPOENAS
Review of Investment Policy
Council's Investment Policy (POL 075) will be placed on public exhibition with minor amendments proposed to the current policy.
The policy is required to be reviewed annually with any amendments approved by Council.
Council has endorsed the reviewed policy and agreed to place it on public exhibition for 28 days from 14 September to 12 October 2021. Submissions are invited until 26 October 2021.
RP-2 POL 075 - INVESTMENT POLICY
Council performance report positive
Council's bi-annual Performance Report has identified a number of projects and initiatives which outline positive progress in various operational and capital works areas.
The report provided details of Council's performance against the Combined Delivery Program and Operational Plan 2020/2021 as at June 2021.
A summary of the report lists 237 activities completed, 22 are on track, 15 are either on hold or not due, and 12 require attention.
RP-3 OPERATIONAL PERFORMANCE REPORT - 2020/21
Bitumen contract approved
Council has accepted the offer of Bitupave Limited, trading as Boral Asphalt, for the provision of sprayed bituminous surfacing services in the schedule of rates supplied with their offer.
CONF-1 RFQ2021-543 SPRAYED BITUMINOUS SURFACING
ATP Stage 2 works approved
Council has approved a $801,391 (ex gst) variation to the Wagga Wagga Multi-Sport Cycling Complex Project for the design and construction of Bagley Drive to Silvalite Link as part of Active Travel shared pathway Stage 2.
CONF-2 ATP STAGE 2 - BAGLEY DRIVE TO SILVALITE SHARED PATH
Airport sub-lease approved
Council has agreed to assign the Wagga Wagga Airport sub-leases over Light Aircraft Precinct Hangar Site 16.
CONF-3 PROPOSED ASSIGNMENT OF AIRPORT SUB-LEASES – LIGHT AIRCRAFT PRECINCT HANGAR SITE