---
Events & Tourism
City welcomes visitor boost
Published: 29 Apr 2022 11:16am
The team at the Wagga Wagga Visitor Information Centre have been busy helping new and returning travellers to our city during a bustling Easter school holiday period.
Visitor Services Operations Officer Sarah Myers said people were feeling increasingly confident about travelling.
"We're finding people that haven't travelled for two years are now getting their caravans out and not having that fear of things being cancelled on them," Ms Myers said.
"People are wanting to travel within NSW; they're not ready to go overseas so are still travelling in their own backyard.
"A lot of visitors tell us they've already 'done the coast' and are now looking inland for road trips to places like Wagga Wagga, Bourke and Broken Hill.
"Many people are also drawn to the city for events like the NRL matches, Gears and Beers Festival, the Stone the Crows Festival, and then of course families coming to the Kapooka March Out Parades."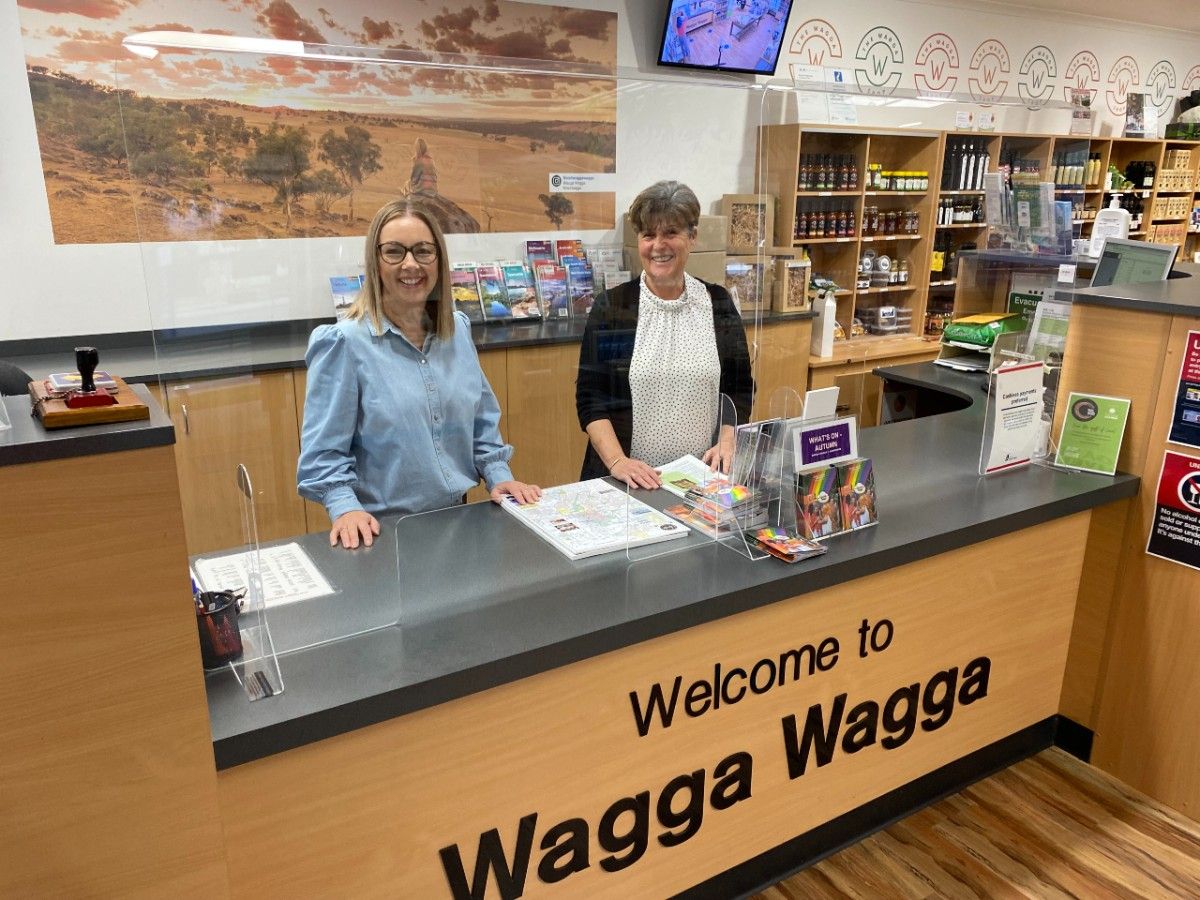 Visitor Economy Assistant Heather Creed said many first-time visitors are pleasantly surprised by what they find.
"People are always surprised at how big the city is," Ms Creed said.
"We get comments on how friendly and clean the city is, and the free attractions are always a bonus. Visitors enjoy the overall experience and are delighted at what a lovely city it is."
Many visitors already in the region begin planning their next visit when they discover how much there is to see and do. Local accommodation operators also reported a very busy period with some booked out for the entire holiday period. Visitors have been making the most of their Service NSW Stay vouchers, receiving $50 off their accommodation. This has been an incentive for people to remain on holidays and stay in the region a little longer.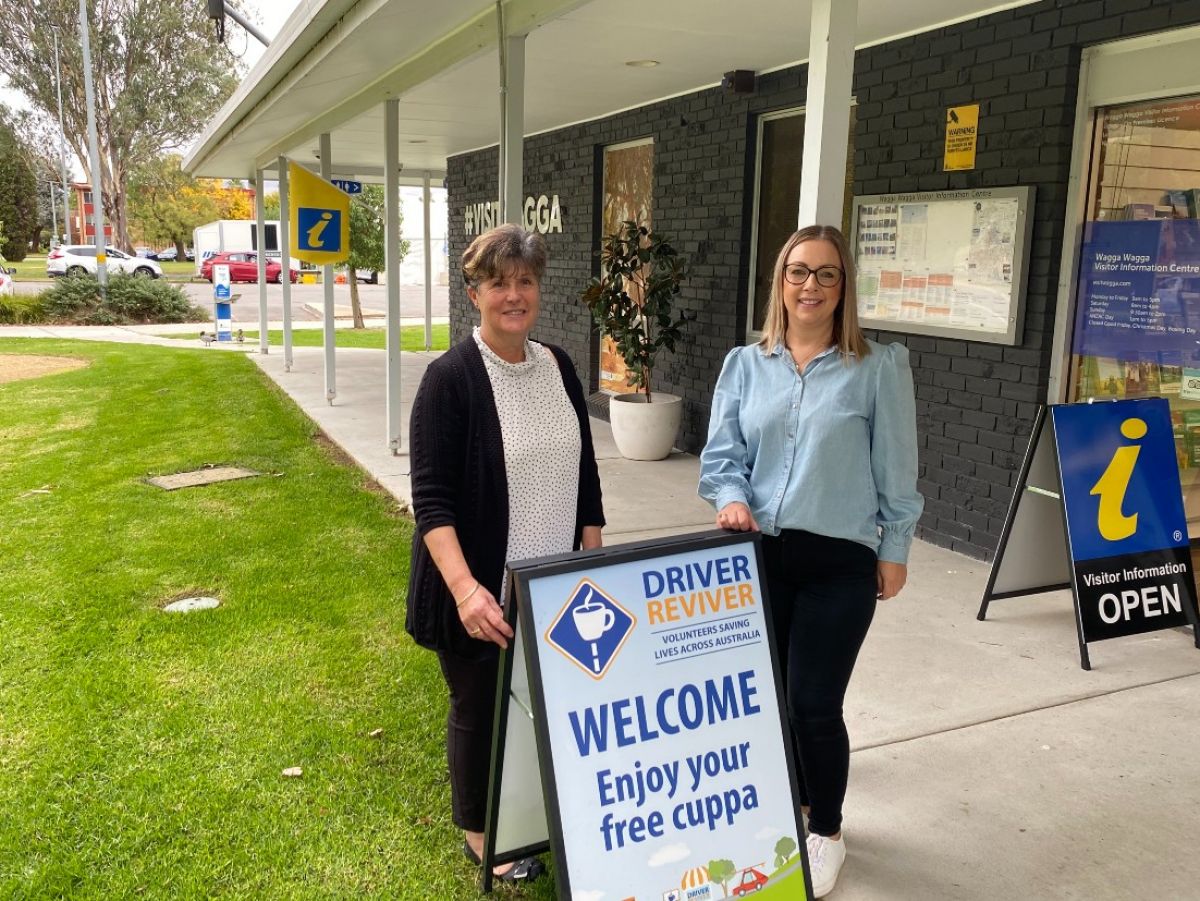 The Visitor Information Centre is also an official Driver Reviver location during school holidays, which kept the team busy providing tea, coffee and biscuits to travellers.
"The tea and coffee is always very well received; we've had many grey nomads stopping in as well as lots of families," Ms Myers said.
"Now that we have our playground covered here at the Visitor Information Centre, people will stop off a bit longer and it gives us the opportunity to promote the rest of the city.
"If they've stopped here for a tea or coffee, they'll often wander across to the Art Gallery and Museum, stroll through the city centre and walk along the Wiradjuri Trail. The tea or coffee may even convert a short break into an overnight stay because people feel they need more time to see everything they want to."
While most visitors to the region are from within NSW, the Visitor Information Centre welcomes travellers from every state and territory in the country, as well as some international visitors.
"We love meeting all the different people, and the distances people travel to see their families are amazing; just this week we had a family from Perth and another from northern Queensland," Ms Myers said.
"Our visitors are always happy to come in and see some friendly faces and have a chat," Ms Creed said.
"It's really lovely to be able to help people and welcome them to our beautiful region.
"We'd also like to remind locals that we're here to assist them too; we've got lots of information about things you can do in our city and region, as well as locally produced goods which make perfect gifts for friends and family.
"We're here to help everyone."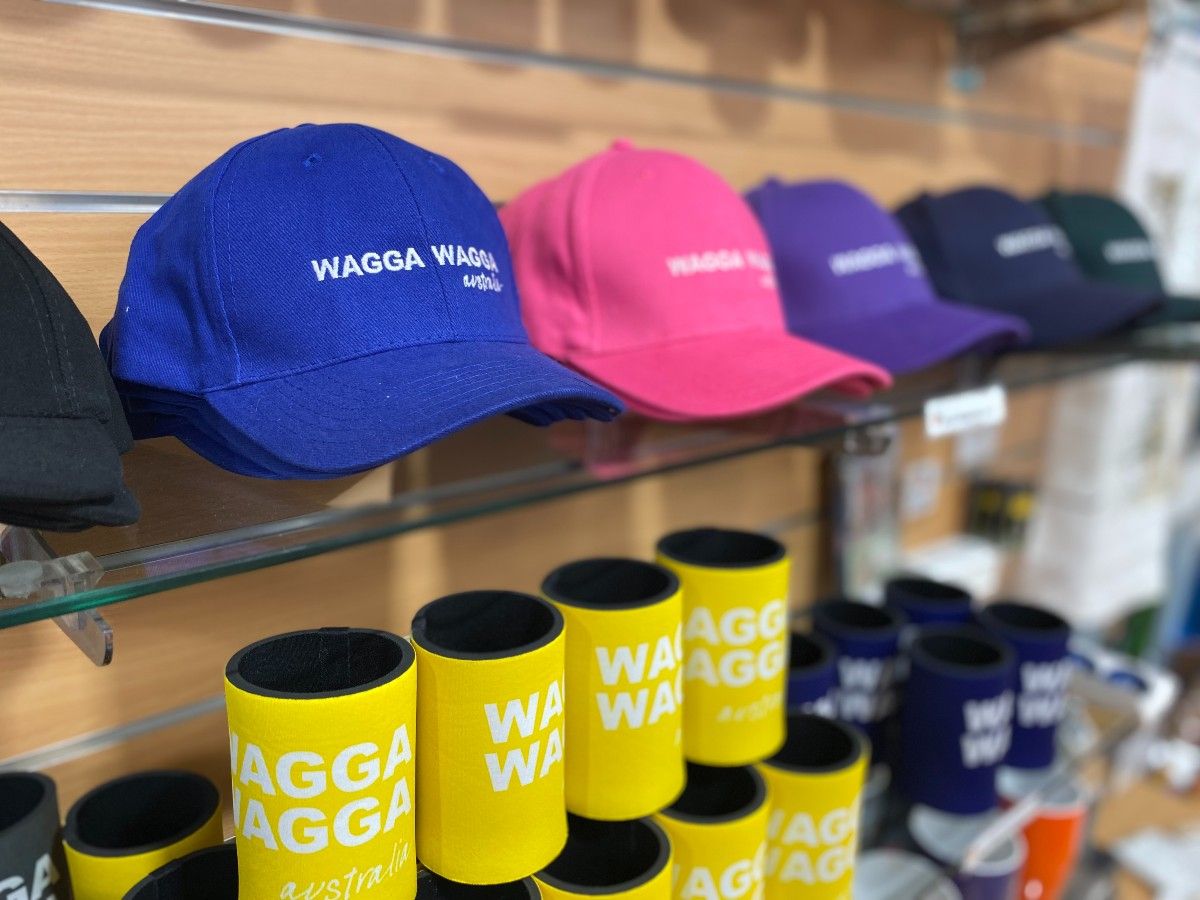 Each year Wagga Wagga welcomes 1.38 million visitors, who stay an average of three nights, contributing $385 million annually to the local economy.
For inspiration on things to see and do, places to eat and drink, and where to stay when travelling in our region go to visitwagga.com
Chat with a friendly local at the Wagga Wagga Visitor Information Centre, 183 Tarcutta Street, Wagga Wagga. Call: 1300 100 122 or email: visitors@wagga.nsw.gov.au