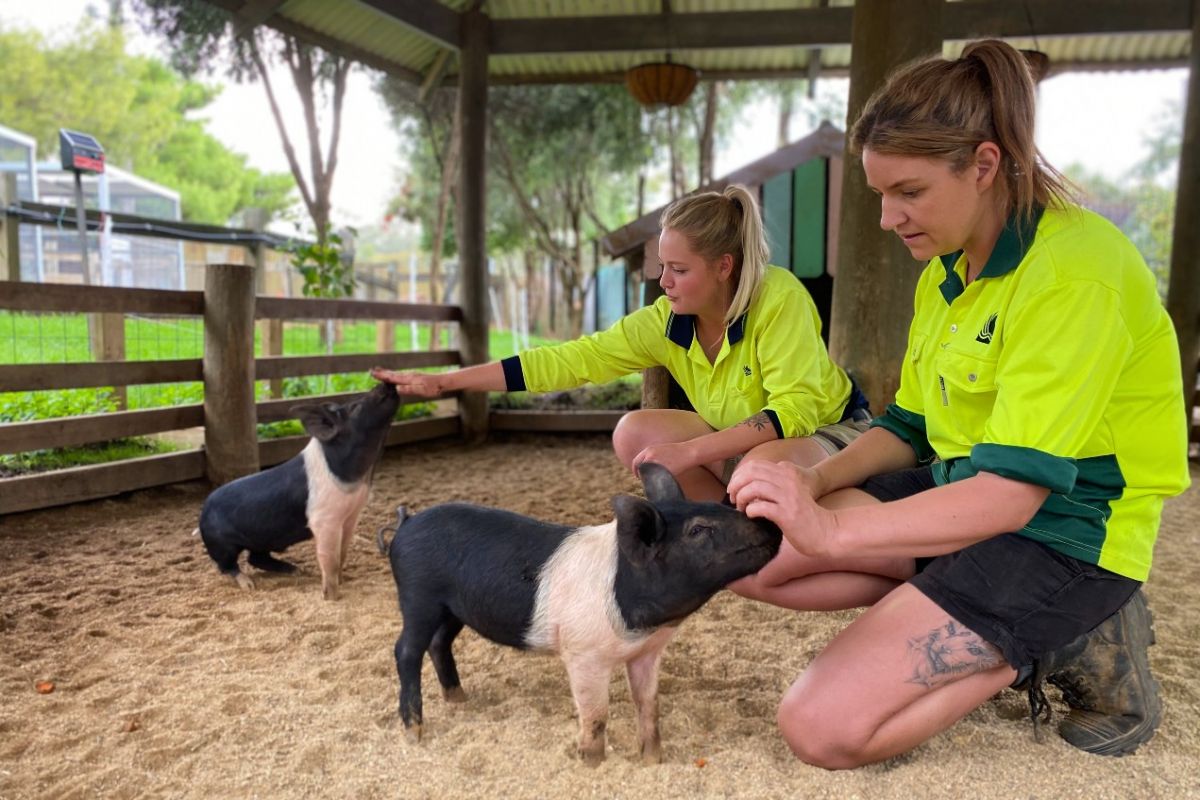 ---
Events & Tourism
Plenty to explore and enjoy these school holidays
Published: 08 Apr 2022 9:32am
Visitors to the Wagga Zoo & Aviary will have more opportunities to see their favourite residents and discover new additions as the zoo opens its gates seven days a week for Easter and the school holidays.
Starting from today (Saturday 9 April), the zoo will operate from 9am to 4pm, seven days a week for the school holiday period, except for Good Friday (15 April) when it will be closed to the public.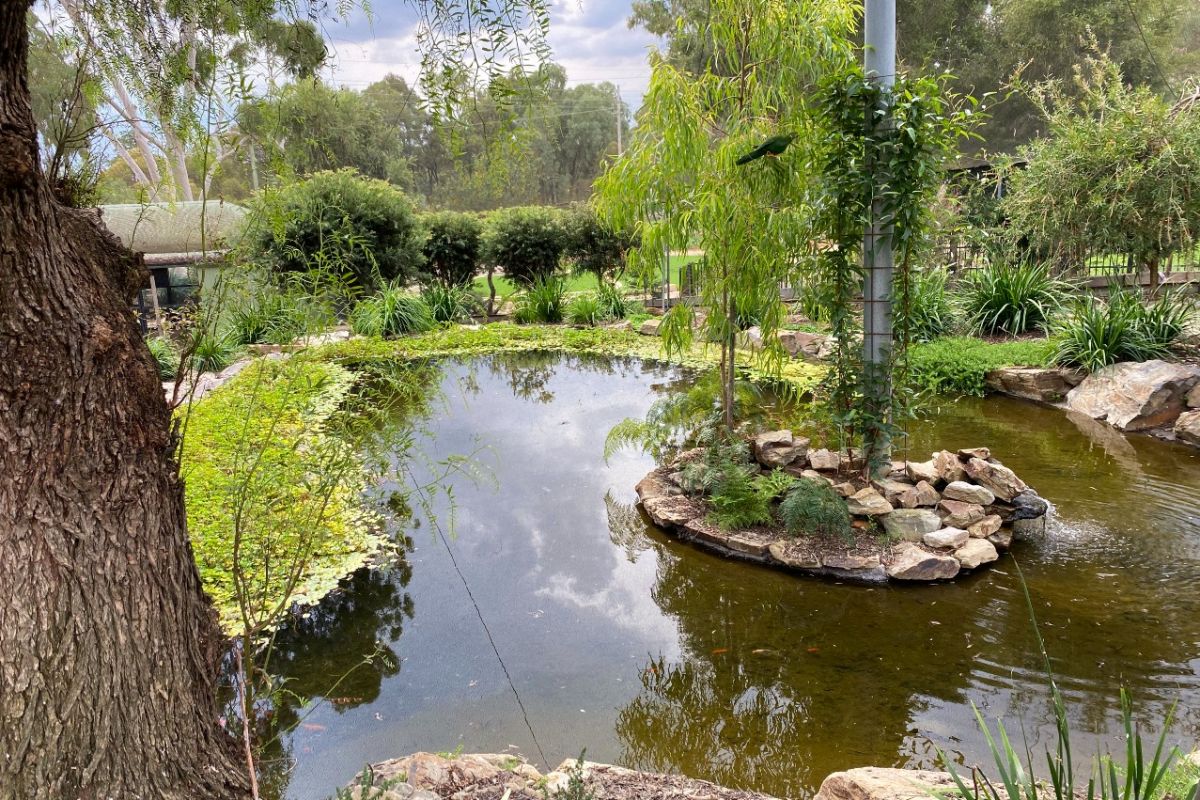 Eastern grey kangaroos Noni and Judd, along with Kieran the swamp wallaby will all be on display, along with the emus, miniature donkeys, all the farmyard animals, and Gumby and Derek the black swans which are in the wallaby enclosure.
Zoo Curator Wendy McNamara if you loved the movie Babe, there is a special treat in store for you at the farmyard in the form of two Wessex Saddleback cross piglets, who arrived at the zoo last month.
"Broccoli and Tofu are just seven weeks old so they're very cute and cuddly looking at this stage," Ms McNamara said.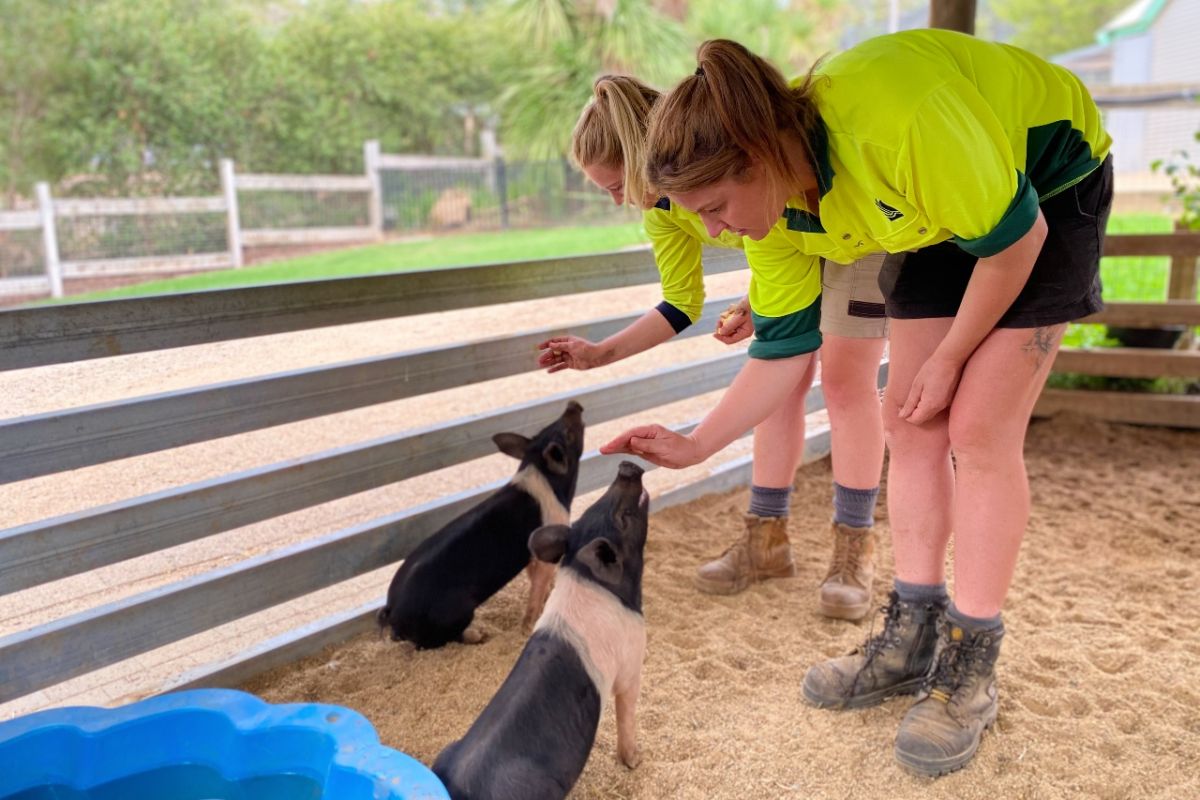 "We've started doing some basic training with them, teaching them to sit, jump through hoops and to come when they're called so we can eventually have them as part of the zoo interaction experience.
"There are plenty of other youngsters to see on your visits, from baby deer to Phillip, the six-month old turkey, who loves to show off his dancing skills.
"You can also visit our recently renovated free-flight aviary, where there are birds that will land on your head or shoulders, so I recommend you only go in if you're comfortable with experiencing a close encounter of the bird kind."
There will also be opportunities to get up close and personal with some of the Zoo & Aviary's residents as part of the month-long FRESH 2022 program, which creatively combines Seniors Festival and Youth Week celebrations.
On a 'Discover the Zoo & Aviary' interactive tour, participants will get to feed the emus, pat the baby kangaroos and wallabies, meet young deer, watch zoo curators train Broccoli and Tofu and see Arnold the olive python, another new addition to the zoo.
The tours are held each Wednesday morning at 10am during April. Bookings are essential and can be made by visiting wagga.nsw.gov.au/fresh
At the Wagga Wagga Art Gallery, the Autumn Holiday Program in the second week of the school holidays is all about back-to-back days of creative fun and education for all ages.
Autumn Art Camp will feature two workshops each day on Tuesday 19 April and Wednesday 20 April; one for young children and the other for teenagers. Wiradjuri Storytime with Elders will be held on Thursday 21 April and Friday 22 April, where you can listen to stories of country, family and place told by Wiradjuri Elders.
---
For more information and bookings:
Wagga Wagga Art Gallery Program & Events
Creative Kids vouchers 2022 can be used for the Art Camp workshops:
---
Autumn Holiday Program
Tuesday 19 April
Art Camp Kids - Print & Paint Tote Bags
10.00am - 11.30am
Art Camp Teens - Printed Tote Bags
2.00pm - 3.30pm
Wednesday 20 April
Art Camp Kids - Popping Portraits
10.00am - 11.30am
Art Camp Teens - Popping Portrait
2.00pm - 3.30pm
Thursday 21 April & Friday 22 April
Wiradjuri Storytime - (Suitable for 3 - 6 years)
11.00am - 11.45am
---