---
Community
Sharing a love of reading: Library program keeps senior residents connected
Published: 29 Apr 2022 11:24am
Wagga Wagga City Library is helping ensure our community's senior residents have access to resources with staff delivering books to aged care centres across the city as part of the Community Links program.
Library Assistants Jenny Mansell and Simon Malloy are involved in this program which includes delivering large print and audio books to eight different aged care centres across the city.
Ms Mansell said the program was important as many aged care residents have fond memories of growing up with books.
"Every resident is familiar with the word 'library'; everyone has a memory from their childhood and books," Ms Mansell said.
"Our service is very much appreciated and we receive lots of positive feedback.
"Though residents may no longer be able to get to the library or read as much as they used to, there's always that social connection when they see where we're from."
Mr Malloy said reading is often a pastime senior community members identify with their youth.
"They might have read when they were younger and, because of their working lives or life in general, they've gone away from reading, returning to it in later years when they have more time," Mr Malloy said.
When aged care residents are no longer able to read due to failing eyesight, audio books help bridge the gap.
"Audio books are a great way to get wrapped up in a story; you're still connecting with words and reading, just in a different way," Ms Mansell said.
"They're particularly helpful for residents who might struggle to hold a book up; they can sit back and enjoy listening to the story unfold."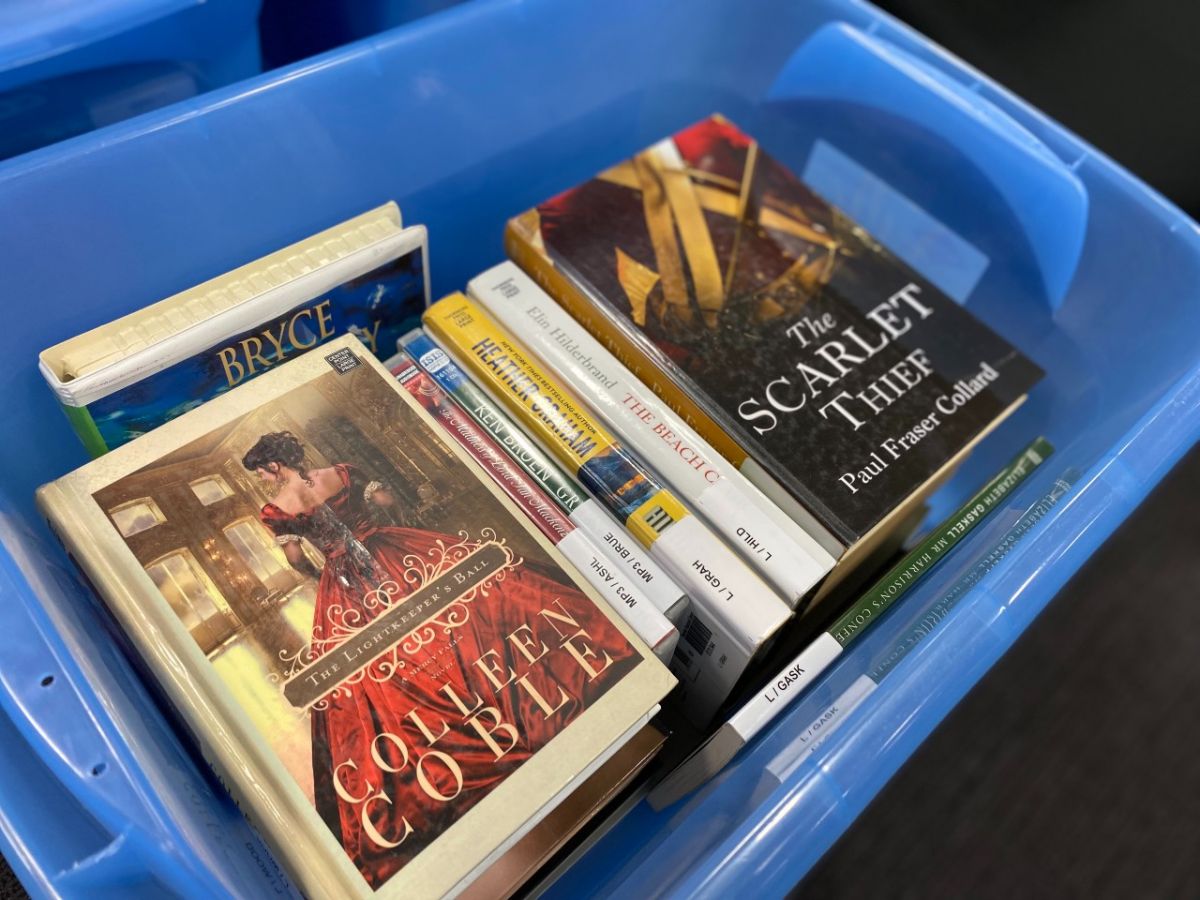 The Community Links collection is made up of predominantly easy to read fiction, including historical fiction, romances and light crime, with some non-fiction titles included.
"It's great knowing that we are providing a valued library service to our senior residents who have worked hard all their lives and can now relax with a good book." Mr Malloy said.