---
Events & Tourism
Wagga Wagga in the spotlight
Published: 22 Apr 2022 1:35pm
Our city's National Art Glass Gallery, Botanic Gardens and Zoo & Aviary were filmed and photographed as part of the Tourism Australia National Experience Content Initiative, in consultation with Destination NSW and Wagga Wagga City Council.
The imagery will be hosted on Tourism Australia's image and video gallery which is accessible by the general public, media and trade, free of charge.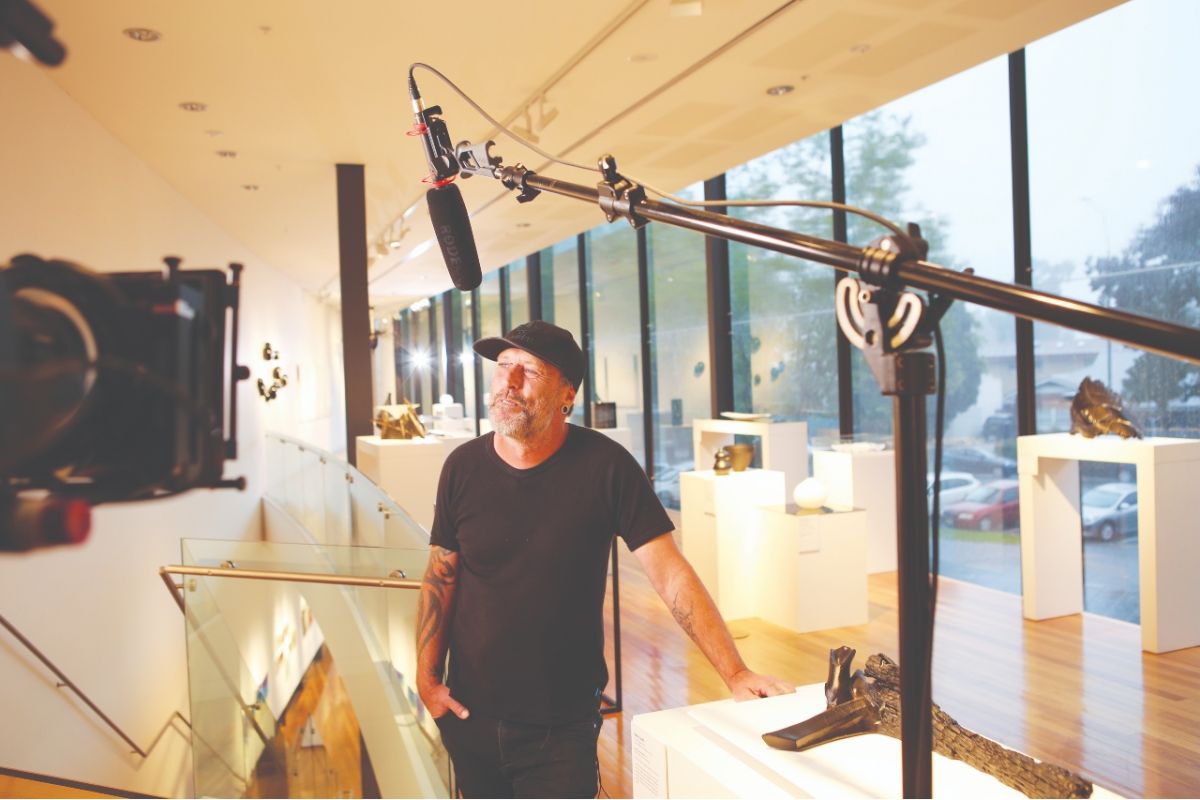 Wagga Wagga Art Gallery Curator Andrew Halyday (pictured) was interviewed as part of the initiative and spoke about the importance of the National Art Glass Gallery and its nationally significant art glass collection, which draw thousands of visitors to the city each year.
They also interviewed Team Leader Parks Operations (Botanic Gardens) Jonathan Nicoll, about the importance of the Botanic Gardens and Zoo, a massive drawcard for visitors to the city.