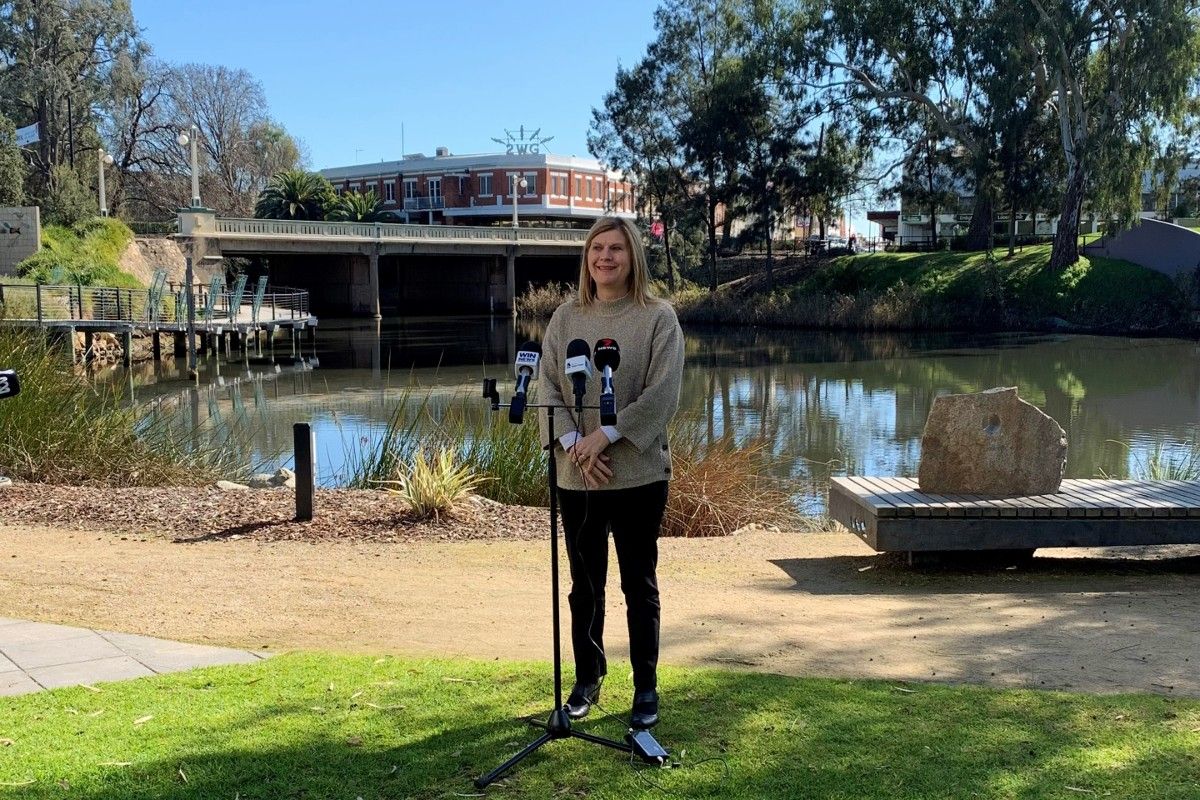 ---
Community
Community organisations supported in Council's Annual Grants Program
Published: 11 Aug 2022 9:17am
Wagga Wagga City Council has supported 59 projects through its 2022/23 Annual Grants Program.
Council last night endorsed allocating $224,793 in funding across 10 grant categories including various cultural, environmental, sporting and youth-led initiatives.
The Annual Grants Program this year attracted 97 applications in the following 10 categories:
Community Programs and Projects; Recreational Facilities; Neighbourhood and Rural Villages; Rural Halls; Arts, Culture and Creative Industries; Local Heritage; Events; Natural Environment; Youth Led Initiatives; and Small Business.
Mayor of the City of Wagga Wagga Councillor Dallas Tout said it is a popular initiative which signals Council's significant support for community led events, new ideas, programs and the local business community.
"The Annual Grants Program funding priorities continued to focus on areas within the Local Government Area that have high levels of social and community disadvantage," Cr Tout said.
"In the face of the economic challenges being experienced across the country and the continuing impact of COVID-19, it is important for Council to continue to provide support across the entire community.
"The program enables us to support local non-profit community groups, individuals and small business with projects which directly benefit our community and enhance our wellbeing."
The successful applicants for 2022/23 covered a wide range of projects and initiatives, from the Boys to the Bush Schools Program to the electricity upgrades at the Humula Citizens Sports Club.
"It is pleasing to be able to support such a range of organisation, businesses and individuals who will be delivering diverse, inclusive and progressive programs and initiatives to the community," Cr Tout said.
"We look forward to seeing these projects come to fruition over the next year."
The Annual Grants Program is part of Council's commitment to developing a vibrant and diverse community in line with the goals of the Wagga View, Community Strategic Plan 2040.
📷 Wagga Wagga City Council Director Community Janice Summerhayes announcing the 2022/23 Annual Grants Program.
---
2021/22 Annual Grants Program Recipients
EVENTS - $29,319
Bidgee Strawberries and Cream - $7500
To hold regular monthly events at Bidgee Strawberries and Cream throughout the picking season, November to May.
Southern Cross Austereo - $7500
Hosting the Australian Army Band Kapooka, Triple M and Hit Riverina will hold the Christmas Spectacular in the new Riverside precinct.
Dr Sam Bowker - The Green Beetle Company - $7419
To assist with The Alchemist's Jar, a new shadow theatre concert with live music.
Tarcutta Hotel - $3900
Two pop-up art events at the Tarcutta Hotel in August and September 2022.
MG Car Club of Wagga Wagga - $2000
The Gathering of the Faithful (GoF) attracts MG enthusiasts from all over Australia. This year celebrates the 25th year of the GoF.
Wagga Wagga Leagues Club Swimming Club - $1000
To assist with hosting the annual Australian Winter Swimming event in Wagga Wagga.
YOUTH LED INITIATIVES - $4300
Saasha McMillan - $3000
Samuel Davis will run a series of art workshops as part of Alphabet Soups weekly meetups.
Multicultural Council of Wagga Wagga - $1300
To assist the Youth as Ambassadors program purchase additional digital technology resources to assist in program facilitation.
RECREATIONAL FACILITIES - $30,000
Wagga Wagga Junior Rugby League Inc - $7500
Addition of a verandah on the new amenities building being built at Parramore Park.
Wagga Wagga Netball Inc. - $6363
To streamline the PA system between the Equex Stadium and the outside court.
Wagga Wagga Junior Rugby Union Inc. - $5425
To purchase a storage container to live on site at the Connolly Oval for all training equipment.
Wagga Wagga Combined Hockey Assoc. - $2300
Infrastructure and equipment to provide wi-fi access in the clubrooms and both playing fields.
Wagga Rugby League Inc. - $912
The purchase of two deep fryers.
(Under separate cover) - $7500
RURAL HALLS - $23,572
Collingullie Soldiers Memorial Hall (Collingullie Hall) - $8900
Refurbishing and repainting the exterior of the hall, which was last painted in 1997.
Currawarna Recreation Reserve Committee - $6497
Concreting around the hall to improve all-abilities access for residents and travellers.
Humula Citizens Sports Club - $8175
Repairs and upgrades to the club's electricity supply and cabling.
ARTS, CULTURE & CREATIVE INDUSTRIES - $30,077
Blue Ark Films - $5000
Creation of Featherfoot, a First Nations film inspired by Wiradjuri Indigenous stories and filmed on Wiradjuri Country.
The Vaudeville Collective - $5000
The Curious Young Playwright competition is a play writing festival for young people in the Wagga Wagga region and features a performance of the finalists' work.
Wagga City Rugby Male Choir - $5000
To invest in more modern and higher performance equipment.
Dane Simpson - $5000
Hosting 10 x Comedy Workshops, each to be run by a comedian with significant qualifications.
St Michael's Cathedral Parish - $3254.20
Train, enhance and develop the skills of choir director, cantors, and choristers.
Harold Gretton - $2916
The Assai Quartet will record an album, including new works and other works from its repertoire, much of which is original.
Dr Sam Bowker - $2906.80
A series of 12 public lectures surveying critical, regional, and historic movements in global art history.
KimBaker.Design - $1000
To paint a welcoming and vibrant kids landscape mural on the cubby house walls at Livvi's Place Park, Bolton Park.
SMALL BUSINESS - $28,353
Shaw Street Children's Centre - $7500
Construction of a retaining wall and relocation of the boundary fencing at the centre.
Twin City Skate - $7500
To purchase portable infrastructure such as lighting and signage for the 'Roller Disco Support' project.
Kooringal Pharmacy NSW Pty Ltd - $7500
To use a 'robot' or piece of equipment that would connect to its dispensary robot and allow 24/7 collection of pharmacy products directly on the exterior of the pharmacy.
Crow Mow - $1800
Removing all 2-stroke powered equipment and replacing it with battery.
Paint Place Wagga - $1793
Purchase a manual tinting machine to increase production capabilities and staff numbers.
Riverina Regional Psychology Practice - $1400
Establish a pain management clinic and after school and school holiday programs for teens to support emotional development.
Freeroam Theatre Incorporated - $860
To assist with the marketing and community outreach as an entity focused on becoming the Riverina's only professional theatre production company.
COMMUNITY PROGRAMS AND PROJECTS - $30,000
Boys to the Bush Ltd - $5000
Program for 10 primary or early secondary students, held either in Term 4 2022 or Term 1 2023.
Rapid Relief Team (RRT) Ltd - $5000
To provide and distribute another 100 x RRT Food Boxes to charities.
Wagga Wagga TAFE Children's Centre - $5000
Utilise the services of Giant Grass, an organisation specialising in unique educational journeys through bamboo infrastructure.
Wagga Wagga Art Society - $3189
Supply and install safety railings along the ramp leading into the Studio and to assist members when using the Studio toilet.
Carevan Wagga Inc - $2610
Provision of equipment for food preparation, service, and delivery.
Wagga Wagga Women's Shed Inc. - $2200
Electrical contractor to install motion sensor light and CCTV cameras.
Multicultural Council of Wagga Wagga Inc. - $1913
'Strengthening Our Social Fabric' to support women from diverse cultural backgrounds and a wide age range develop, share, and extend skills within various textile fields.
PCYC Wagga Wagga - $1883
'Fit for Life' is a program for high school aged children and is jointly led by the Youth Engagement Officer and Club Manager and is a core PCYC NSW club activity.
Wagga Wagga Toastmasters Club - $1680
Mentoring for culturally and linguistically diverse members of the community in leadership and communications.
Triple H Forum - Housing, Homelessness and Human Services - $1275
To support marketing of the Homeless Persons' Week Expo.
Dr Raymond J King OAM - $250
To assist Older Men: New Ideas (OM:NI) with cost of updating marketing collateral.
NEIGHBOURHOOD AND RURAL VILLAGES - $24,480
Humula Progress Association Inc. - $5000
'Festival of Small Halls' event featuring live music, dinner and supper.
Kachin Community of Wagga Wagga - $4348.89
Yawng Sa Sharin (All Come Learn Together) aims to provide opportunities for the local Burmese communities to practice and maintain language and other cultural practices.
Kylie Biltris - $4000
Art Starts Here is a creative workshop business that facilitates classes in various art mediums.
Ladysmith School P and C Assoc. - $3716.46
Yoga would run on a twice weekly basis at Ladysmith Hall and be accessible to the local and broader community.
Oddball Theatre - $3000
Oddball Theatre will travel to local villages in four-week blocks to run free drama classes and put on a public performance.
Anglicare - $3000
Ashmont Community Resource Centre offers advocacy, information, and referral for all community members as well as a caring and safe space for people to drop in.
Bidgee Dragons Inc - $1414.65
TRIBE, a tug-o-war on water was cancelled twice due to COVID. The club also offers come 'n' try sessions for corporate team building and secondary school sport.
LOCAL HERITAGE - $15,500
The Glow Lab - $5445
Repainting the exterior front façade.
Tarcutta Hotel - $4755
Restore façade and back windows, replace signage on front facade and hooded blinds.
Riverine Club - $4000
Conservation, repair, maintenance and repainting of original walls, windows, and roof on the top level of the Riverine Club.
Wagga Wagga District Historical Society - $1300
Featuring two panels providing details of the people buried in the Best Family Cemetery at Flowerdale, and some history of the Best Family.
NATURAL ENVIRONMENT - $9192
Downside Recreation Reserve - $2572.47
The planting of 671 local indigenous trees and shrubs around the perimeter of the Downside Recreation Reserve.
ErinEarth Ltd - $2564.53
Removal of existing plants including weeds and revegetating area with dense layers, diversity of plants and other habitat.
Amy Hurd Early Learning Centre - $2387
A local landscape architect and environmental education consultant engaged to support the design and delivery of the 'Connect with Nature and Culture' Learning Garden.
Lake Albert Public School - $1068
Building a Yarning circle and bush tucker garden to enhance the learning of culture and history for the students and teaching staff and the wider community.
Turvey Park Public School - $600
To plan, design and construct a functional street seed/seedling library and initiate a seed/seedling exchange program with the Turvey Park community.