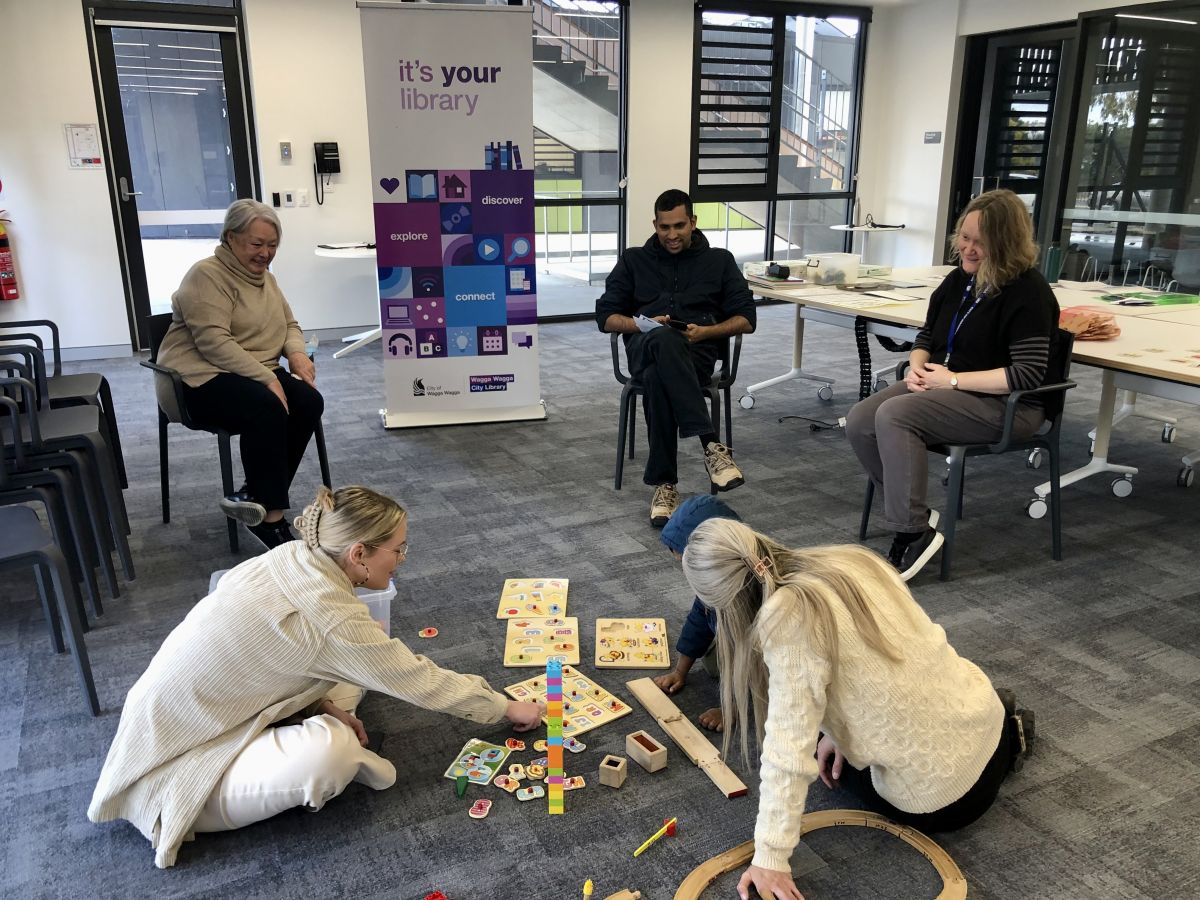 ---
Community
Building confidence through new Agile Library's LEAP program
Published: 11 Aug 2022 2:17pm
Wagga Wagga City Library is launching a new conversational English program named LEAP (Learn English And Play) as part of its multicultural services offering to the community.
LEAP is for parents and guardians and their pre-school children, ages one to five years, and aims to improve the English-speaking skills of culturally and linguistically diverse families through play and chat.
Council's Library Team Leader of Programs, Promotions and Partnerships Christine Bolton said the LEAP program is based at the Estella Community Learning Room located at Estella Public School.
"These relaxed sessions for parents, guardians and their preschool children will offer a range of activities that support social engagement and English language skills through craft and play based activities," Ms Bolton said.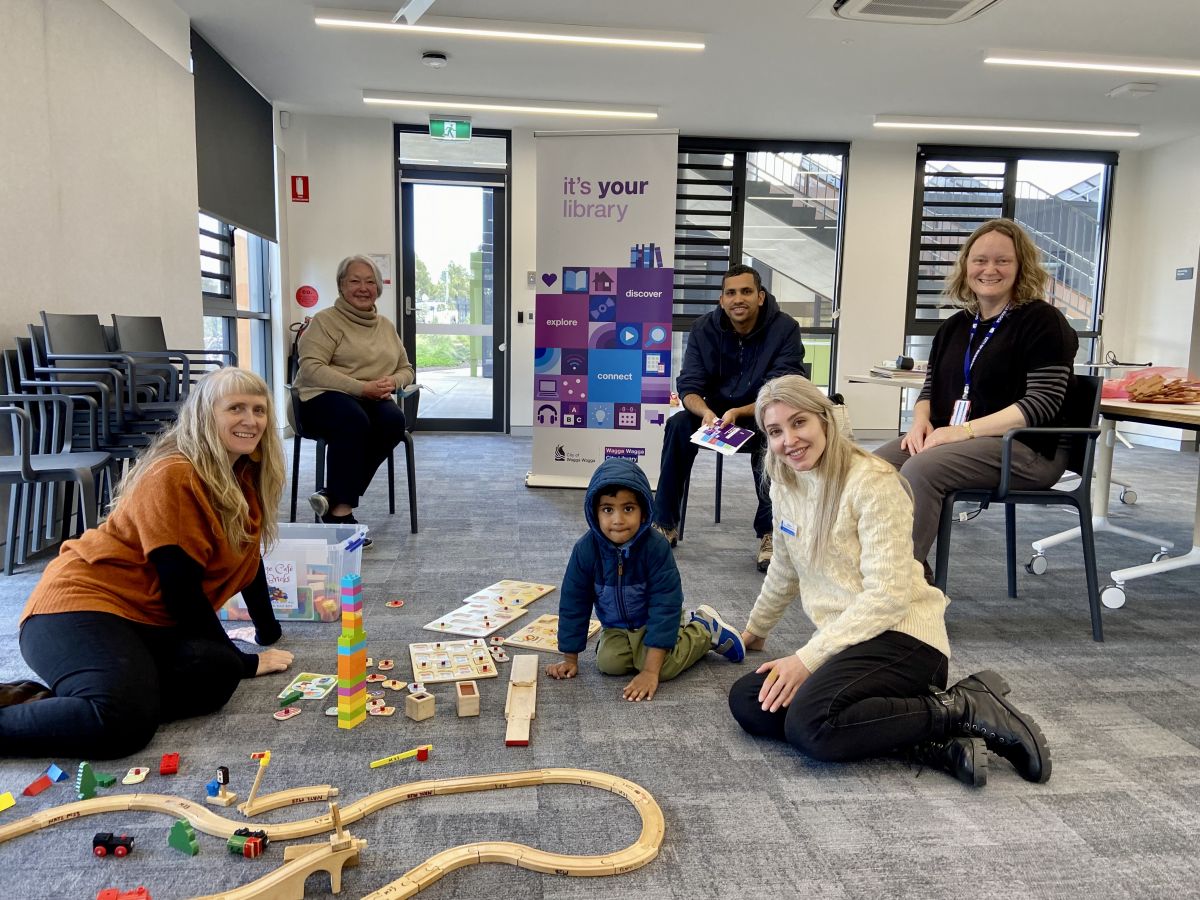 "Six-point-seven per cent of Wagga Wagga's community were born overseas and more than 30% of residents speak a language other than English.
"Recent community consultation identified Estella as a suburb with a number of newly settled culturally and linguistically diverse families, many of whom experience isolation and transport barriers.
"By providing the LEAP program at Estella Community Learning Room, participants will be able to access library services within walking distance of home increasing their opportunity to participate."
Council's Multicultural Services Officer Maryanne Graysaid the team was looking forward to offering an accessible program that supports isolated community members in the suburbs.
"Hopefully we will bring a smile to their face and providing an opportunity to speak English in a relaxed environment," Ms Gray said.
Council's Multicultural Services Officer Mahsa Nikzad said the program also helps parents or carers make new friends from different cultural backgrounds and share their experiences of caring for their children with each other.
"As a parent of a little boy, when I first moved to Australia and settled in Estella, I didn't have the confidence to take the bus and felt my English was not good enough," Ms Nikzad said.
"I look back and remember feeling isolated and wishing there was a program like LEAP at that time, so I could walk there and meet other parents from different cultural backgrounds.
"I am thrilled to be part of the team offering this program to assist those feeling isolated improve their social and English conversational skills, so that they are feel more confident and comfortable with communicating."