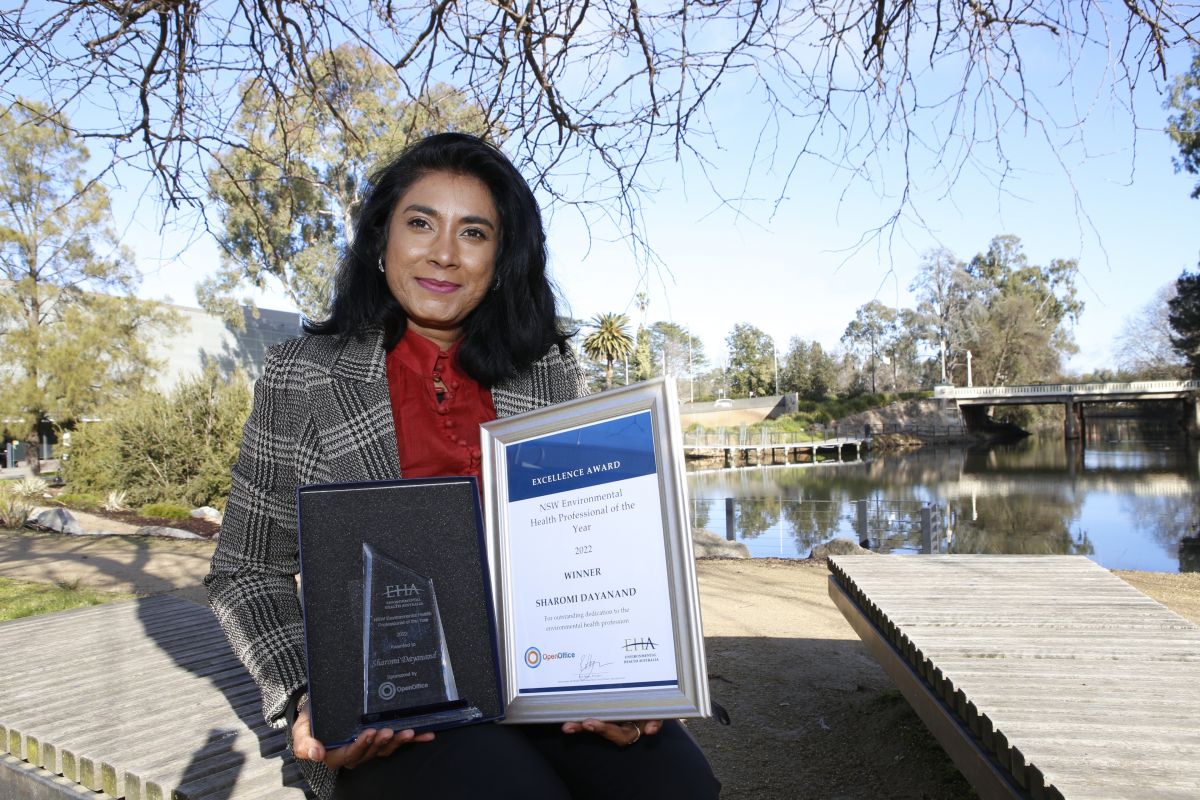 ---
Environment
Prestigious State Award comes to Wagga Wagga City Council
Published: 25 Aug 2022 12:23pm
Council's Environmental Health Coordinator has been recognised with top honours for her excellence, dedication and professionalism by Environmental Health Australia at a conference this week.
Sharomi Dayanand brought home the 2022 NSW Environmental Health Professional of the Year award for her consistent efforts and career achievements since commencing her environmental health career with local government 16 years ago.
Ms Dayanand said she was thrilled and honoured to receive the prestigious award.
"It was quite unexpected because the competition was really tough; there are a lot of environmental health officers across the state doing really magnificent work out in their communities," Ms Dayanand said.
"It's a privilege to receive this recognition because environmental health is such an important profession working in a preventative capacity and protecting our communities from environmental health issues and public health risks such as water borne diseases or food borne outbreaks.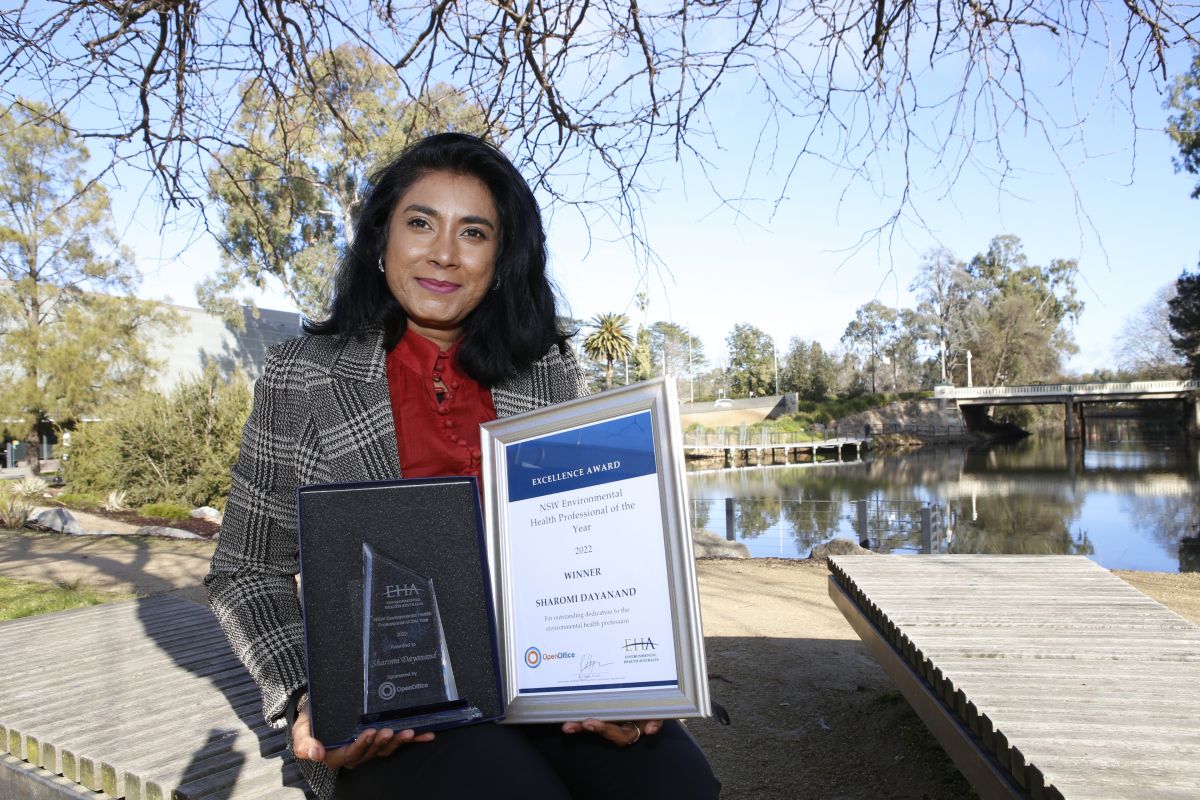 "I believe that education is the most effective tool in helping businesses and the general public to really understand the 'why' behind the 'what's'. It makes things so much easier because ultimately Environmental Health Officers are out there for the protection of the community."
Council's Manager Environment & Regulatory Services Mark Gardiner congratulated Ms Dayanand on her award, saying it acknowledges her valuable efforts in achieving environmental health outcomes for the community.
"Sharomi believes in improving environmental health standards and services to the community through advocacy, promotion and education," Mr Gardiner said.
"Alongside Council's Environmental Health Team, she has delivered innovative ideas and services that minimises risk to public health, protect the environment and contribute towards achieving safer outcomes in our community.
"This recognition highlights the preventative work undertaken by Council's Environmental Health Team on a daily basis in responding to a wide range of complex environmental and human health issues while providing a professional service to the community."
Some of Ms Dayanand's successful programs which continue to benefit businesses and communities across NSW include the retail sector food safety education program Scores on Doors, the Be Sharps Smart campaign and book, and the 'Stay safe and healthy with Needles the Echidna' education tool.