---
Parks & Recreation
Be 'water safe' at the river this summer
Published: 15 Dec 2022 11:59am
Wagga Wagga City Council is urging residents and visitors to the area to take care when in and around the Murrumbidgee River this summer, after recent flooding events caused changes to the river environment.
The Murrumbidgee flooded in August, October and again in November, with each event resulting in Wagga Beach, its carpark, and the Riverside precinct being inundated by water.
Council has partnered with Royal Life Saving NSW (RLSNSW) over recent years to promote the message about safety in and around the river, but Strategic Asset Planner Ben Creighton said this year it is of particular importance.
"We've had the flooding situation over the past few months and still have the risk of high rivers moving forward," Mr Creighton said.
"We need people to understand the Murrumbidgee River that's flowing through here today is not the same as it was last summer in terms of its flow, its banks and beaches, any submerged objects and its depth.
"If you've been down to Wagga Beach since the water from the last flooding event receded, you can see there's been a significant change to the landscape in and around the river, including a large amount of sand on the beach itself.
"That means the river is changing all along this section, so we would really encourage people to be careful."
There are several public spaces along the Murrumbidgee which are popular destinations for locals and visitors to the Wagga Wagga area over the warmer months for swimming, fishing, camping, canoeing, kayaking, water skiing and the like.
RLSNSW Riverina Regional Manager Mick Dasey said with the changes to the river's dynamics and environment, it is important for individuals to make the right decisions when in and around the river.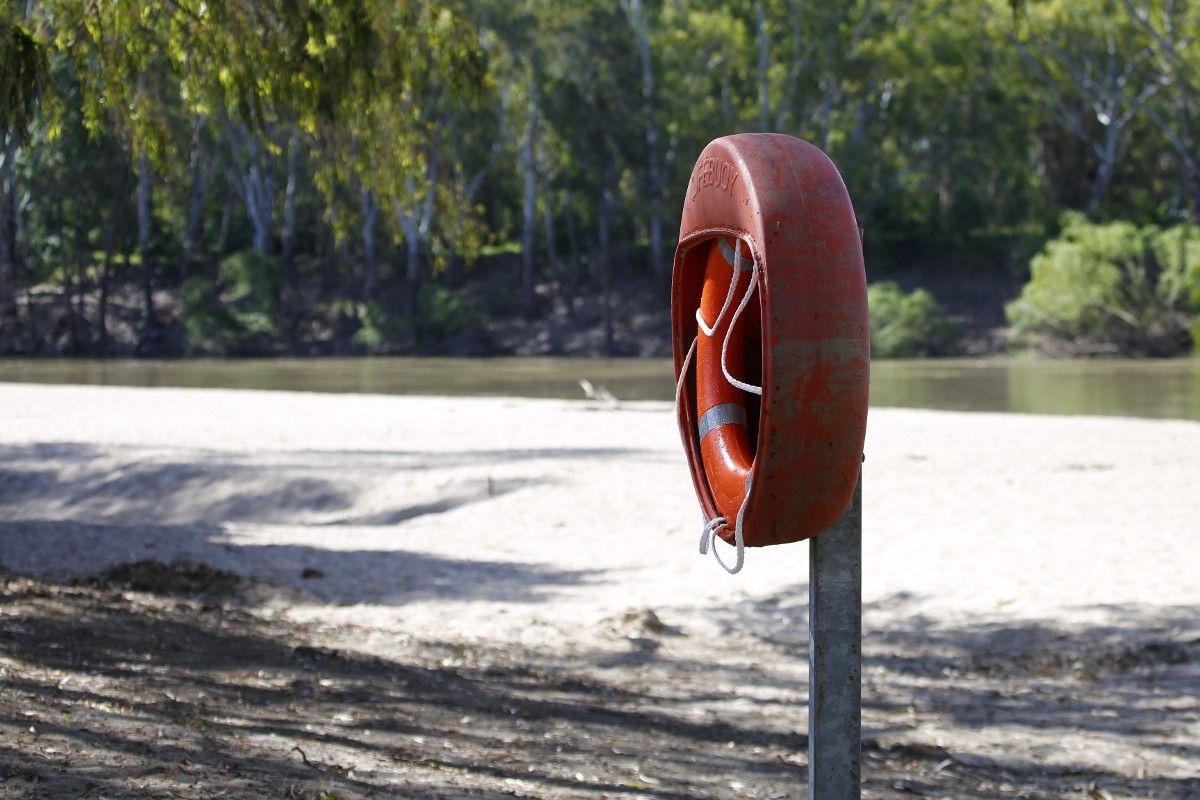 "If you just look at the flow of the river in this stretch, it's flowing particularly quick for this time of year," Mr Dasey said. "That in itself is a problem with people who overestimate their swimming ability.
"We can see the changes above the water but what we don't know is what changes have happened underneath.
"We've already commented on the amount of sand around on the banks at the beach; that sand had to come from somewhere in the river.
"What it might have done is created a larger or deeper channel in certain parts of the river which could alter the speed of the current and cause other changes below the surface.
"So, we're just saying to people, by all means come and enjoy and use the facilities, but also be aware that things have changed and you need to make some changes in the way that you approach things as well."
As part of a rolling program of re-establishing Riverside post flooding, Council and Royal Life Saving NSW this week reinstalled water safety equipment, including the defibrillator and lifebuoys, containing an angel ring and throw rope, which were removed ahead of the flood events.