---
Council
Assessing the damage to our local roads post flooding
Published: 09 Dec 2022 11:31am
Council is continuing to assess damage to our local roads in the wake of recent flooding events and will start repairs on priority areas before Christmas, with the support of contractors.
Assisting Council in this task is the recent announcement that it will share in the NSW Government's $50 million Fixing Local Roads Pothole Repair Round.
Wagga Wagga will receive $793,152.34 to alleviate the considerable costs and workload pressures it has incurred to fix damaged local roads following this year's unprecedented rainfall.
Mayor of the City of Wagga Wagga Councillor Dallas Tout said he was pleased the funding application outcomes, and subsequent funds, were turned around quickly.
"Council is appreciative of the funding granted by Transport for NSW and the NSW Government to address the state-wide emergency, but we have a long way to go to address the overall funding shortfalls for regional road maintenance and renewals as a result of natural disaster," Cr Tout said.
"As of 1 December 2022, Council's interim assessment of damage to our transport assets as a result of 2022 flooding events sits at over $1.9 million, not taking into consideration the cost of our emergency works completed to date, which totals $549,358.98.
"This flood damage assessment is still ongoing.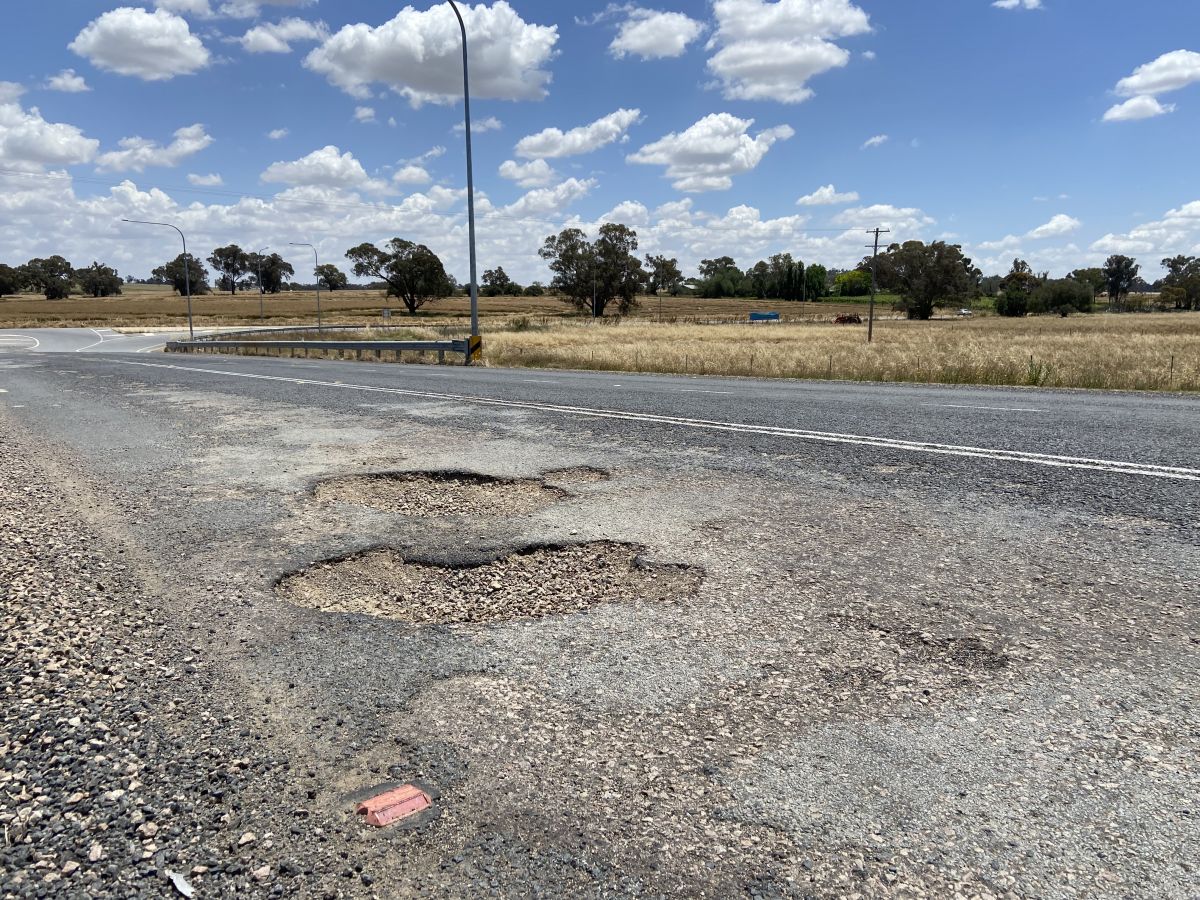 "We need to start somewhere, and this funding will enable us to do just that, assisting us in engaging contractors to start repairing priority potholes and to respond to the deterioration of our road network before Christmas."
Council will also continue to lobby the state and federal governments for more funding opportunities.
"Long term plans include applying for all available grants and funding to assist with the rehabilitation of local roads and looking at resources in order to make the roads more resilient to all conditions," Cr Tout said.
There are plans to rehabilitate the following roads, which are considered hotspots for repair and maintenance, when the weather conditions for road works turn more favourable: sections of Inglewood Road, Old Narrandera Road, Gregadoo Road, Lord Baden Powell Drive, Bakers Lane, Inglewood Road, Copland Street, Lloyd Road, Nagle Street, and Macleay Street among others.