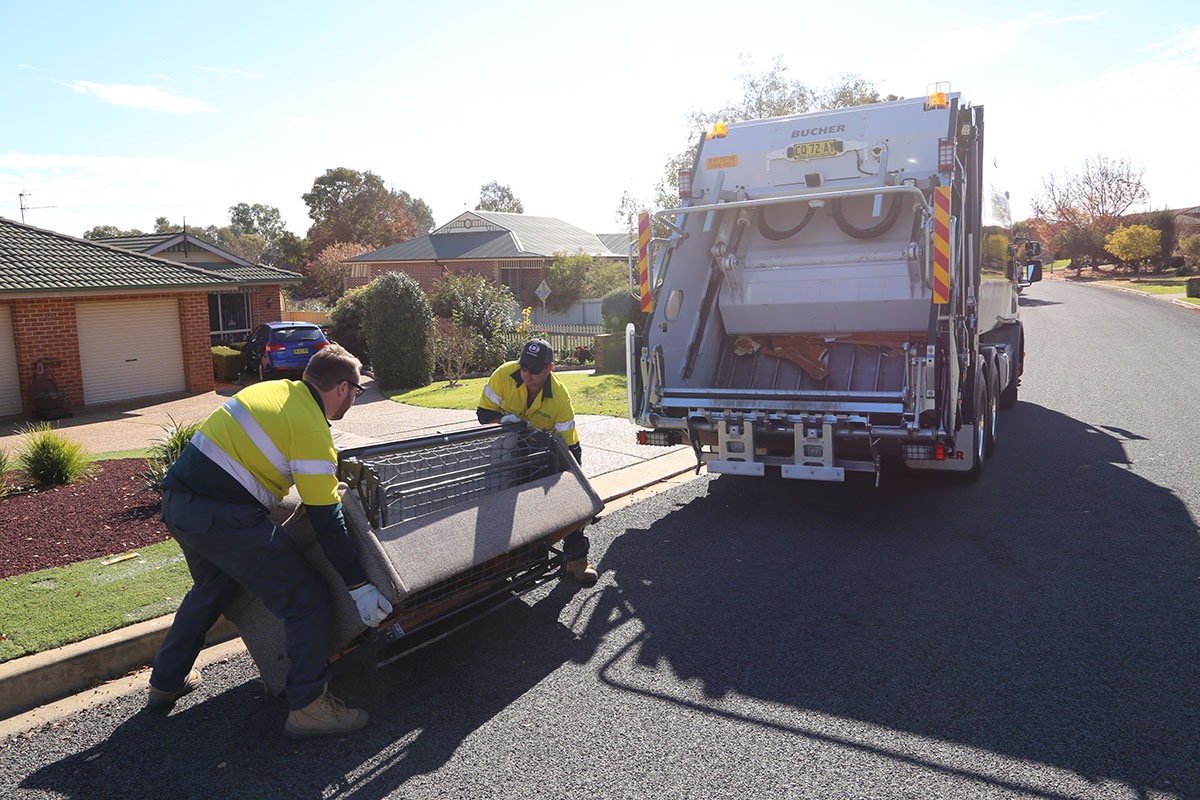 ---
Community
Don't dump on our charities
Published: 11 Feb 2022 10:14am
Fines apply for illegal dumping in public areas – as much as $250 for individuals or $900 for businesses.
If you have unwanted items that are no longer usable, please take them to the Gregadoo Waste Management Facility or one of our rural transfer stations.
Tip fees are very reasonable, especially compared to the potential penalty if you are caught illegally dumping.
Hard waste collection service
If you have Council-issued bins that are emptied every week/fortnight, you're eligible for one free hard waste collection each year.
We'll come to your property and collect up to two cubic metres of hard waste for you.
You can book your free hard waste collection online at wagga.nsw.gov.au/waste or by calling Council's waste contractor JJ Richards on (02) 5942 6150.
For more information about waste and recycling, visit wagga.nsw.gov.au/waste