---
Projects & Works
Dunns Road upgrade to begin
Published: 18 Feb 2022 10:51am
Dunns Road will be closed from Monday 21 February 2022 as work gets underway on the first stage of its $8.3 million upgrade.
The project is being carried out in three stages, with Stage 1 focusing on the upgrade of Dunns Road itself.
Stages 2 and 3 will involve improving the intersections at either end of Dunns Road. These phases are dependent on funding and Wagga Wagga City Council is still waiting on the outcomes of applications.
---
For more information:
---
Council Senior Project Manager Silas Darby said Stage 1 covers approximately five-kilometres of Dunns Road between Holbrook Road and 650-metres east of the intersection with the Olympic Highway.
"We will be upgrading the existing 2.8-kilometre sealed section and sealing the remaining 2.2 kilometres of unsealed road," Mr Darby said.
"We will also put in new signage, wire rope barriers and w-beams and improve cross-road drainage, replacing the current spiral steel culverts with concrete ones.
"Dunns Road will be closed to through traffic during this phase of the upgrade and detours will be in place. Residents or businesses will still have access.
"We're expecting to have Stage 1 completed by the end of June, but that is very much weather dependent."
The second phase of the project will be the construction of a new right-hand turn intersection on the Olympic Highway. It will also cover the first 650 metres of Dunns Road which will be deviated off the existing alignment.
The third phase is the construction of a roundabout at the Holbrook Road end, as well as the relocation of some services, including telecommunication infrastructure (power poles) and drainage.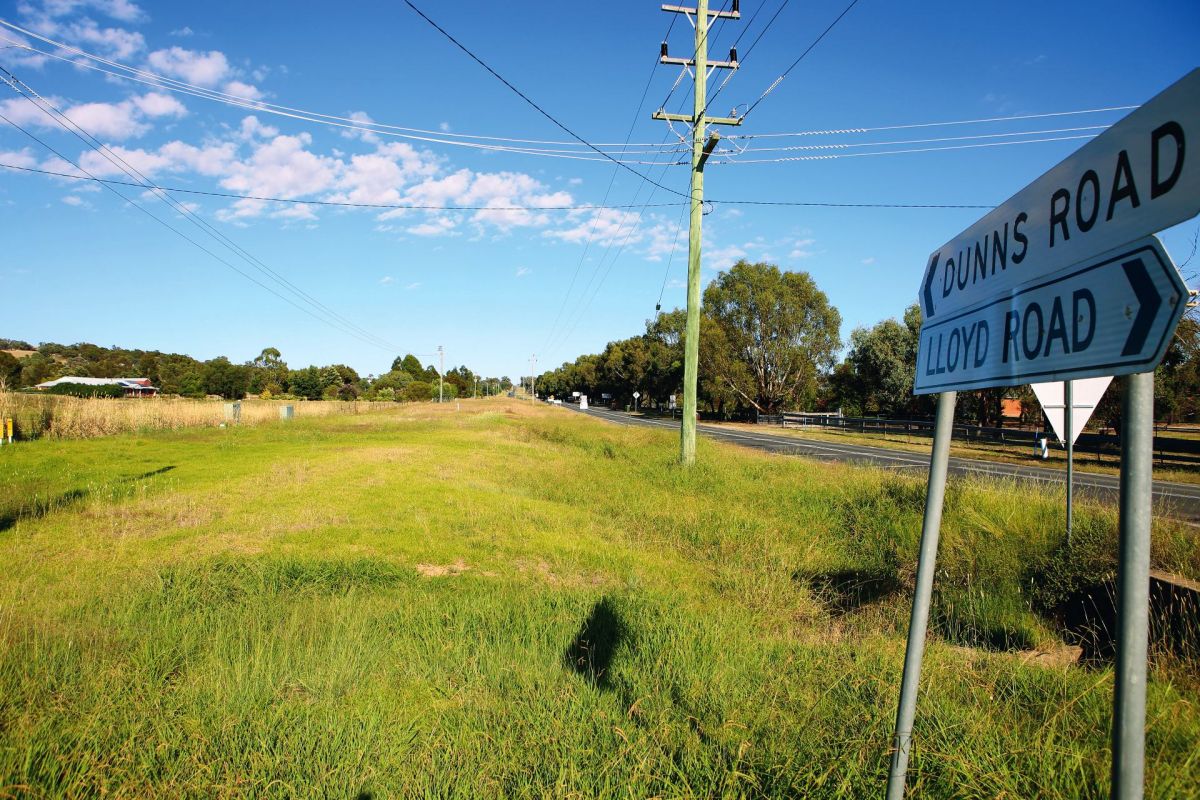 "I think motorists who travel along Dunns and Holbrook roads or the Olympic Highway will be extremely pleased when they see the finished product," Mr Darby said.
"Once the new intersection with the highway and the roundabout at Holbrook Road are done it will improve the safety at both the eastern and western ends of Dunns Road.
"I think all-in-all it's a good project which will deliver dividends by improving traffic flow and providing a more direct route to the city's southern suburbs from the Olympic Highway.
The Dunns Road upgrade project is funded by the Federal Government ($5.8 million) and Wagga Wagga City Council ($2.5 million).
Upgrade works will be carried out between 7am to 6pm on weekdays.