---
Arts & Culture
Exploring identity through the human face
Published: 04 Feb 2022 12:48pm
A major new exhibition developed by artist Vic McEwan during three years of creative research exploring medical science and contemporary arts practice is set to open at Wagga Wagga Art Gallery this coming week.
Face to Face: The New Normal explores issues of identity and the self through the human face.
Vic McEwan, Artistic Director and co-founder of The Cad Factory in Narrandera, has spent the past two years working at the Sydney Facial Clinic with facial paralysis patients as part of his PhD research.
"A lot of my practice is engaging with the real world in some way," Mr McEwan said.
"I don't define things until I meet the patients and doctors, sit with them and they share their stories and then it's from those discussions that the ideas emerge.
"I was very careful from the beginning that I didn't want this show just to be about facial nerve paralysis.
"We all have a face we present to the world. Our identity is through our face, the way we're judged can be through people looking at our face, so that's something that we can relate to.
"I want audiences to come here and appreciate this for its beauty, but also to consider the role that arts can play outside of the arts sector, in the broader community."
The exhibition features both intimate and large-scale interactive installations using sound, sculpture, photography, projection, performance, 3-D scanning and 3-D printing.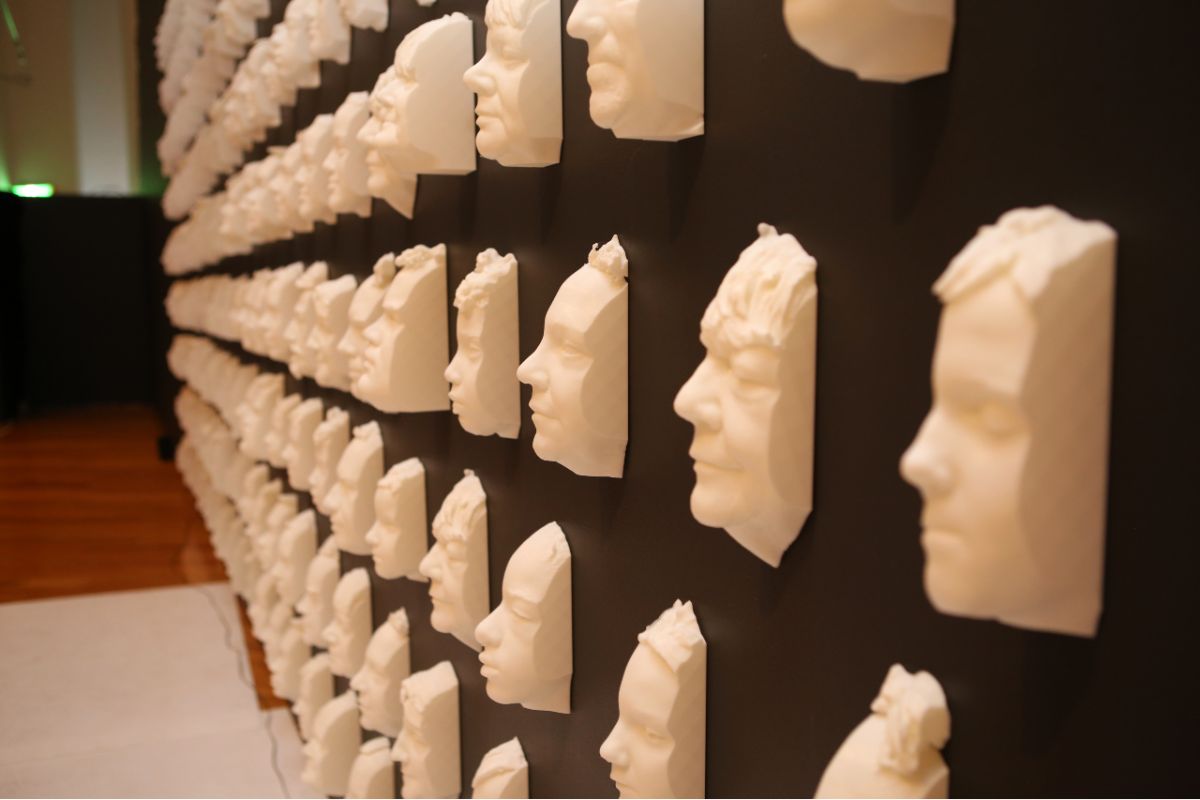 This includes an installation comprising almost 300 3-D faces and the interactive Biomedical Composing Machine.
"You can connect medical sensors to yourself which take your blood oxygen levels, your heart rate, your temperature and those numbers trigger different sounds and pitches to create a composition in real time from your medical data," Mr McEwan said.
Wagga Wagga Art Gallery has a long relationship of working with Vic McEwan and the CAD Factory.
Art Gallery Curator Andrew Halyday said Face to Face: The New Normal is not the artist's first show at the gallery, but it is Vic McEwan's most ambitious.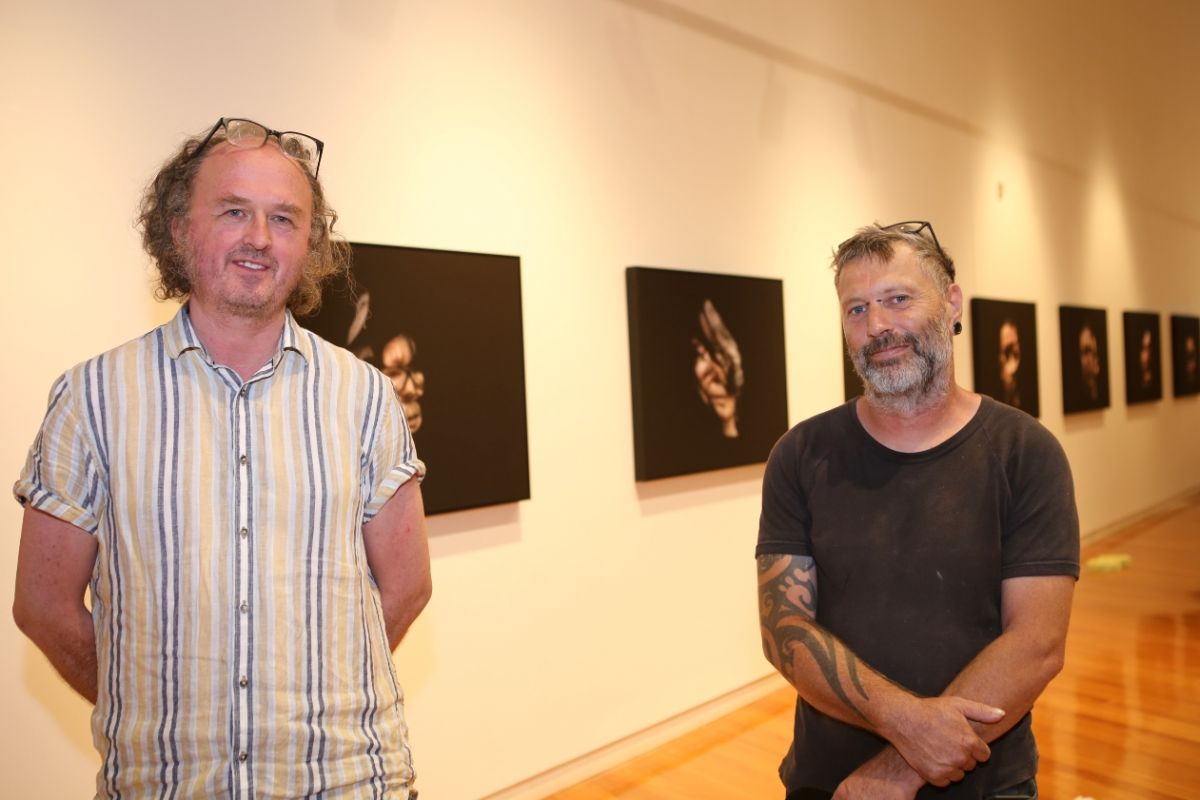 "We have used the entire lower gallery to create considered, quiet spaces within a big environment as the emotive nature of many of these works deserved breathing room, pauses between the works," Mr Halyday said.
"It touches my heart that Vic would choose to present here in Wagga Wagga. It does feel like a true collaboration when he comes to show with us, and I think that's just a roll-on effect of his socially engaged art practice and his desire to continue that into the gallery environment."
You can see Face to Face: The New Normal at the gallery from Tuesday 8 February 2022. Its official opening will be held on Saturday 19 February 2022.