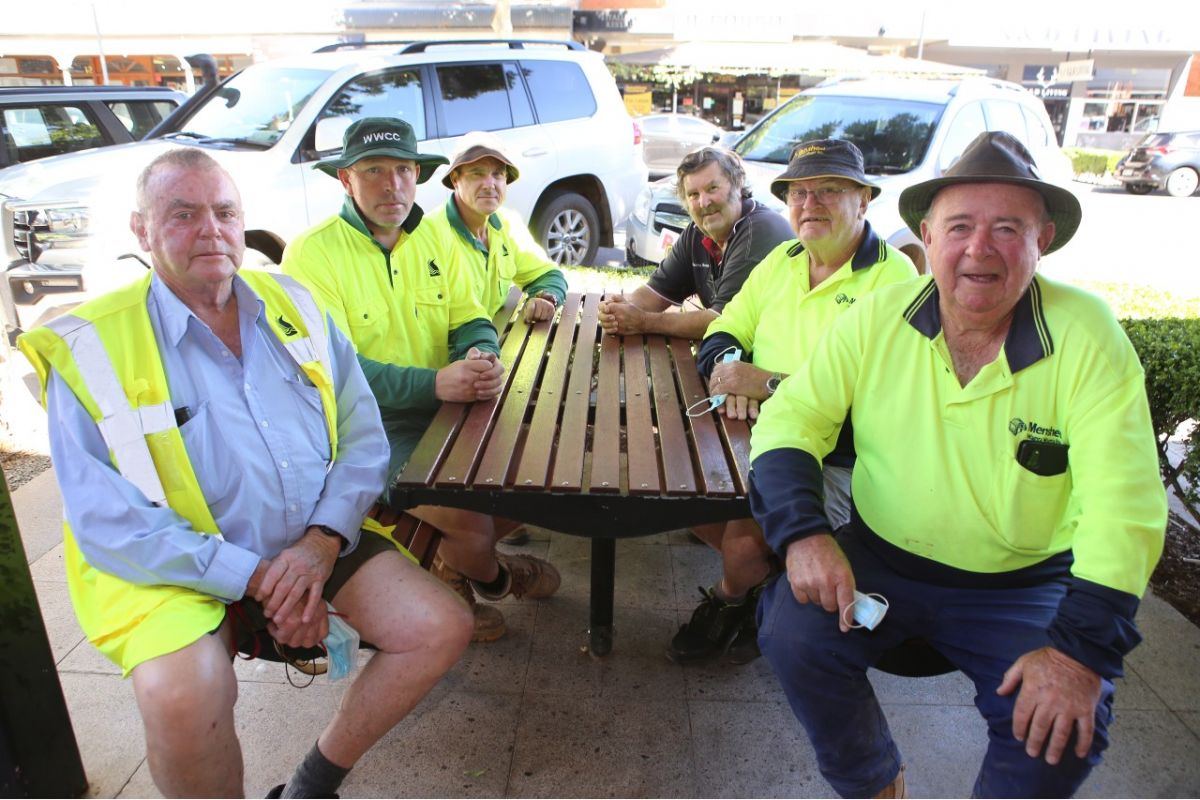 ---
Community
Men's Shed on main street mission
Published: 20 Jan 2022 1:10pm
Wagga Wagga Men's Shed members have been on a mission to regularly help maintain the seats, tables and bin surrounds along the city's main street.
The local men's group has worked in partnership with Wagga Wagga City Council for the past five years to keep the community assets in tip top shape for those residents and visitors accessing the CBD.
Council started the rehabilitation works on the main street furniture in 2016 and invited the Men's Shed to be part of the rehabilitation works in 2017, with Council supplying timber slats, bolts and nuts, and timber stain paint.
Council dismantles the furniture in lots of about eight seats and four tables and delivers them to the shed where they are fully restored before Council reinstalls them and delivers more tables and chairs for a spruce up.
It takes about one year to get through all the furniture along Baylis and Fitzmaurice streets.
Council's Director Infrastructure Warren Faulkner said the arrangement with the local Men's Shed was a positive community initiative
"It's a good arrangement and an example of where Council can work with a local volunteer group which carries more benefits than just a repair and replace service," Mr Faulkner said.
"It provides ongoing work projects for the shed and Council has a willing and reliable service provider who is keen to get the job done at a reasonable cost to the community."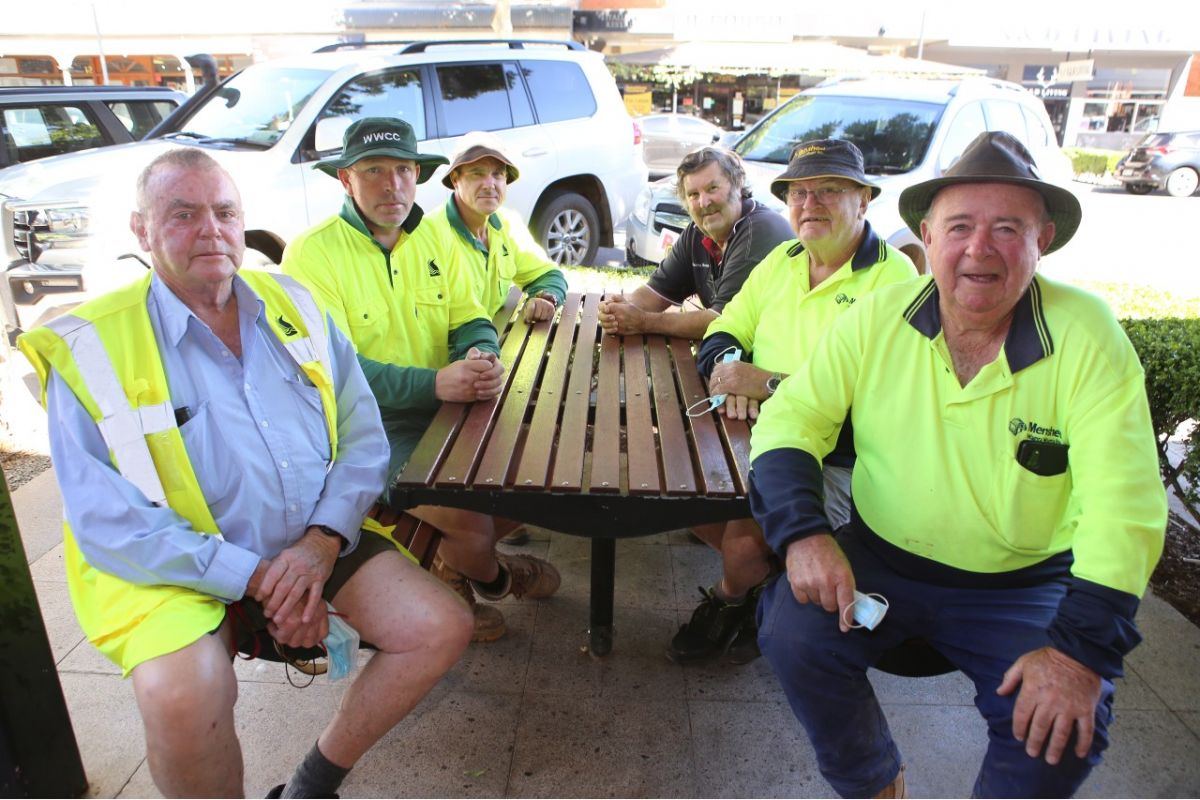 Men's Shed representative Rick Priest said the relationship with Council has had an enormous benefit to the community in many ways.
"Our rapport with Council has been absolutely fantastic," Mr Priest said.
"Council has been so co-operative with us and we've worked together with them to achieve a great result for the community and also our members.
"Council is funding the maintenance of the infrastructure which means plenty of ongoing work for our team, and the entire community benefits from having the seats looking terrific and in good order.
"Our members often see the benefits of their work and love to see people using the seats and bins when they go into town … it's win-win for everyone."
There are 56 picnic settings (table and seats) 87 bench seats and 93 bin surrounds along the city centre's main street.