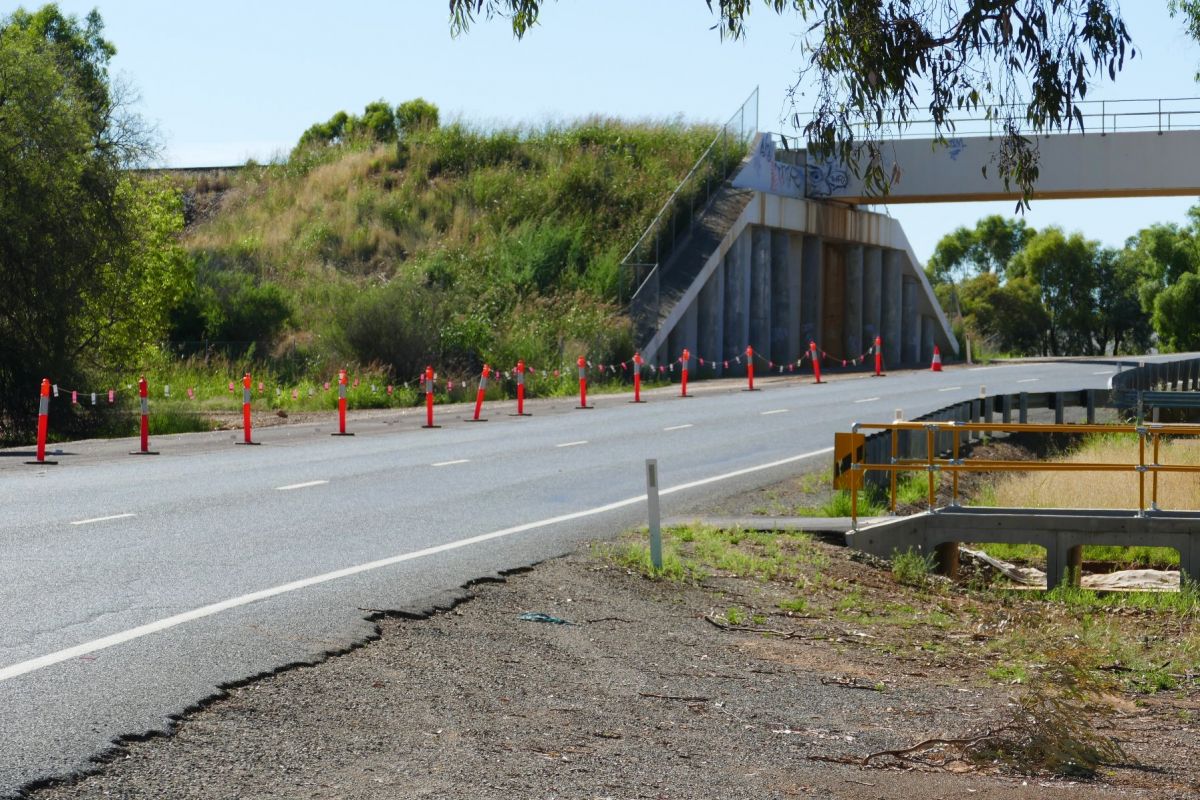 ---
Projects & Works
On a roll! More Active Travel links nearing completion
Published: 14 Jan 2022 9:31am
Work on the Kapooka Link of Wagga Wagga City Council's Active Travel Plan (ATP) project is rolling on, with the stretch along Fernleigh Road between Glenfield Road and Bourke Street almost complete.
Once finished, it will connect with the Bourke Link. The ATP network is designed to connect Wagga Wagga's outlying suburbs with the Central Business District, and two End of Trip facilities.
---
Wagga Wagga Active Travel Plan
---
Project Coordinator Henry Collie said Council had just completed a 720 metre stretch from the Glenfield Road roundabout to Hely Avenue.
"Weather permitting, work will start on Monday (17 January) on the section from Hely Avenue to the intersection with Bourke Street," Mr Collie said.
"We will be widening the existing concrete path to 2.5 metres in front of Henschke Primary School.
"The aim is to have this done before the new school year begins later this month.
"Access to the footpath will be restricted during the construction and residents are encouraged to take extra care when travelling through the area."
At the western end of the Kapooka Link, a new pedestrian footbridge is under construction on the shared path through the Silvalite Reserve near the Olympic Highway underpass.
A 2.5m wide concrete and steel structure will replace the older, narrower mesh bridge, allowing cyclists and pedestrians to share the crossing.
Road widening and traffic island works also continue where the shared path crosses Red Hill Road, between the Olympic Highway and Yentoo Drive.
The traffic island is designed to provide a safer crossing for pedestrians and cyclists using the link.
Construction of a new sealed path on the Pomingalarna Link from the Wagga Wagga Multi Sport Cycling Complex to Red Hill Road is also nearing completion.
"Cyclists, runners and walkers can now use the shared path along Bagley Drive and through the northern end of Silvalite Reserve, although line-marking and signage are still be put in," Mr Collie said.
"This will provide safe and accessible roadside pathways for cyclists and pedestrians to get out to Pomingalarna Reserve."
The ATP project is supported by the NSW State Government. Stage 1 funding is $12.8 million ($11.35 million NSW Government + $1.45 million Council) and Stage 2 funding is $3.93 million ($3.8 million NSW Government + $130,000 Council).
For more information about the project and to find out how it connects to your suburb, visit wagga.nsw.gov.au/projects and go to the Wagga Wagga Active Travel Plan page.