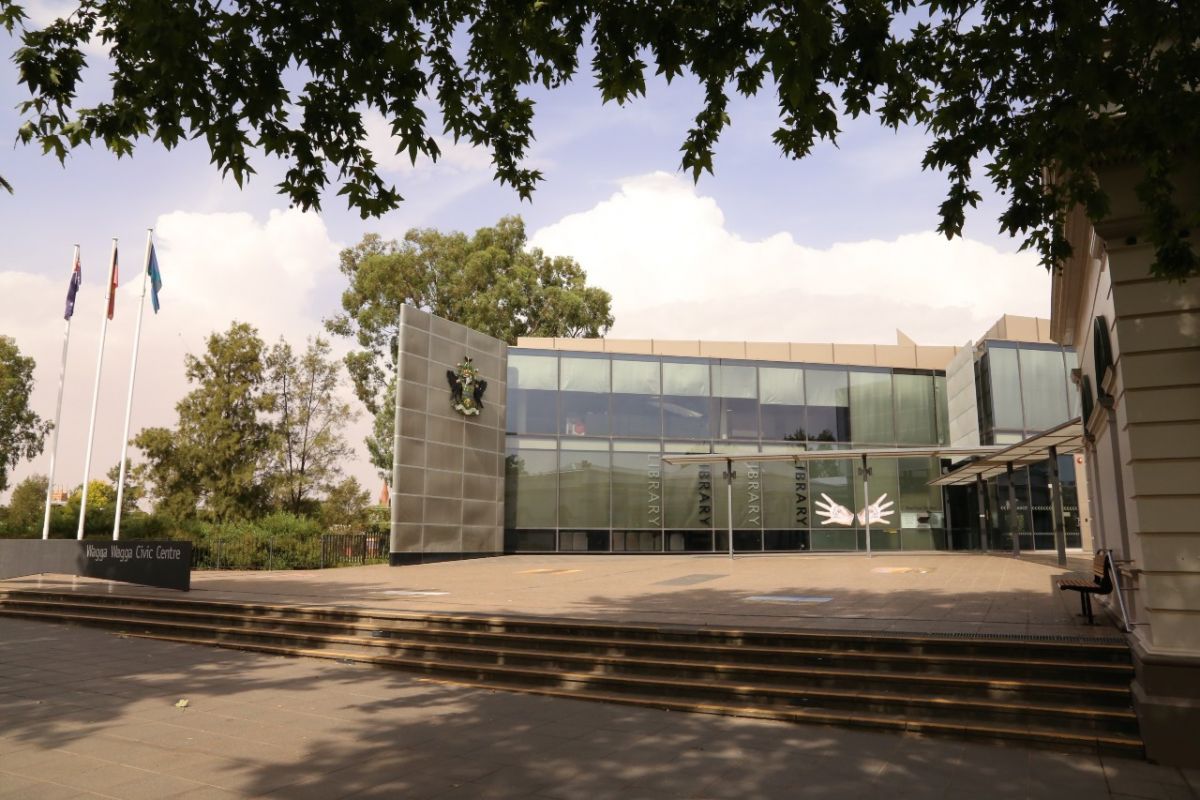 ---
Council
Summary of Council's 10 January Ordinary Meeting
Published: 12 Jan 2022 1:57pm
City's new leaders elected
Councillors last night elected the new Mayor and Deputy Mayor of the City of Wagga Wagga.
Cr Dallas Tout was elected the Mayor and Cr Jenny McKinnon was elected the Deputy Mayor at the first meeting of the new Council.
The Mayoral election was contested by Crs Tout and Dan Hayes with Councillors voting 7-2 in favour of Cr Tout who has served as the city's Deputy Mayor since 2014.
There were two nominees for the position of Deputy Mayor – Cr Dan Hayes and Cr Jenny McKinnon. The vote favoured Cr McKinnon 5-4.
As a result of the postponement of the ordinary council elections to 4 December 2021, mayors elected by councillors during the current term will have a shorter term than the usual two years.
Councils that elect their mayors are required to hold mid-term mayoral elections in the month of September. This means that the mid-term mayoral elections in Wagga Wagga will need to be held in September 2023.
The mayor elected at the mid-term mayoral election will then hold their office until the day of the council's next ordinary election in September 2024, when their civic office as a councillor and mayor will expire.
Council will also use this process for Deputy Mayor.
All Councillors also took either an oath or affirmation at the start of last night's meeting.
MM-1 OATHS AND AFFIRMATIONS OF OFFICE & MM-2 ELECTION OF MAYOR AND DEPUTY MAYOR
Parking options at Gardens
Council has agreed to receive a report looking at options for special event drop-off zones at the Victory Memorial Gardens.
Cr Tim Koschel raised the matter in a notice of motion which also calls for Council to look at options for better utilisation of parking around the Gardens.
NOM-1 NOTICE OF MOTION - SPECIAL EVENTS AND VICTORY MEMORIAL GARDENS
Focus on road maintenance
A report to Council will be prepared outlining all relevant information in regard to road maintenance and repair in the Local Government Area.
Cr Dan Hayes called for the report in a notice of motion, asking for information which includes budgets, repair schedules, funding required, alternate options for funding, and challenges unique to Wagga Wagga's road maintenance.
Councillors debated and added to the original motion, with a focus on pothole causes and repairs, and the need to investigate new methodologies and various materials for road repairs and upgrades, as well as engaging contractors for larger projects.
NOM-2 NOTICE OF MOTION - WAGGA WAGGA ROADS
Riverina Water representatives elected
Riverina Water County Council provides water to four Local Government Areas (with four constituent councils) and operates under the Local Government Act 1993 (NSW). The governing body is a board of nine members, comprising councillors from each of the constituent councils.
The following Wagga Wagga City Councillors have been elected to the Board: Cr Tim Koschel, Cr Michael Henderson, Cr Dan Hayes, Cr Georgie Davies and Cr Jenny McKinnon.
RP-1 ELECTION OF MEMBERS TO RIVERINA WATER COUNTY COUNCIL
Mayor's authority approved
Council has agreed to delegate authority to the Mayor for certain functions. This is considered to be both appropriate and necessary to ensure the position of Mayor has the relevant authority to undertake the role effectively and in the best interests of the community.
RP-2 DELEGATION OF AUTHORITY TO THE MAYOR
By-election option to fill vacancies
Council resolved to confirm that casual vacancies occurring for the office of a councillor within 18 months after the last ordinary election of councillors (4 December 2021) will be filled by a by-election.
Following the 2021 NSW Local Government elections, councils for the first time had the option of using a countback of votes cast at the last ordinary election.
Council meetings for 2022
Council has endorsed the schedule of Ordinary Council meetings for the period January 2022 to December 2022, which makes provision for two meetings per month.
Councillors had the option of fortnightly meetings, a three-weekly cycle or a four-weekly cycle.
There will be a total of 21 meetings this year. The next Ordinary Council meeting is Monday, 31 January 2022. The last meeting of the year will be Monday 5 December 2022.
RP-4 COUNCIL MEETING DATES - 2022
LGNSW conference delegates
The Mayor Cr Dallas Tout and Councillors Dan Hayes, Amelia Parkins and Richard Foley have been elected as delegates to attend the Local Government NSW Special Conference which is being held in-person in Sydney from Monday 28 February to Wednesday 2 March 2022.
RP-5 2022 LOCAL GOVERNMENT NSW SPECIAL CONFERENCE – ELECTION OF DELEGATES
Water conference representative
Cr Tim Koschel has been elected Council's representative to attend the 2019 LGNSW Water Management Conference in Narrabri from 9-11 February 2022.
RP-6 LGNSW WATER MANAGEMENT CONFERENCE
Council investment report
A report detailing Council's external investments and performance as at 30 November 2021 was approved.
RP-7 30 NOVEMBER 2021 INVESTMENT REPORT
Report into North Wagga Wagga crossing
Councillors have agreed to receive a report on upgrading the crossing near North Wagga Wagga Public School to a pedestrian (zebra) crossing.
The report will detail proposed design and costings, including the need for street lighting and other requirements. Council will liaise with the Department of Education.
The State Government's Marshalls Creek Bridge upgrade scheduled for mid 2022 also raised concern about damage to Council roads due to the volume of traffic as part of proposed detours. Council staff will make inquiries and report back to councillors.
RP-8 RESPONSE TO QUESTIONS/BUSINESS WITH NOTICE