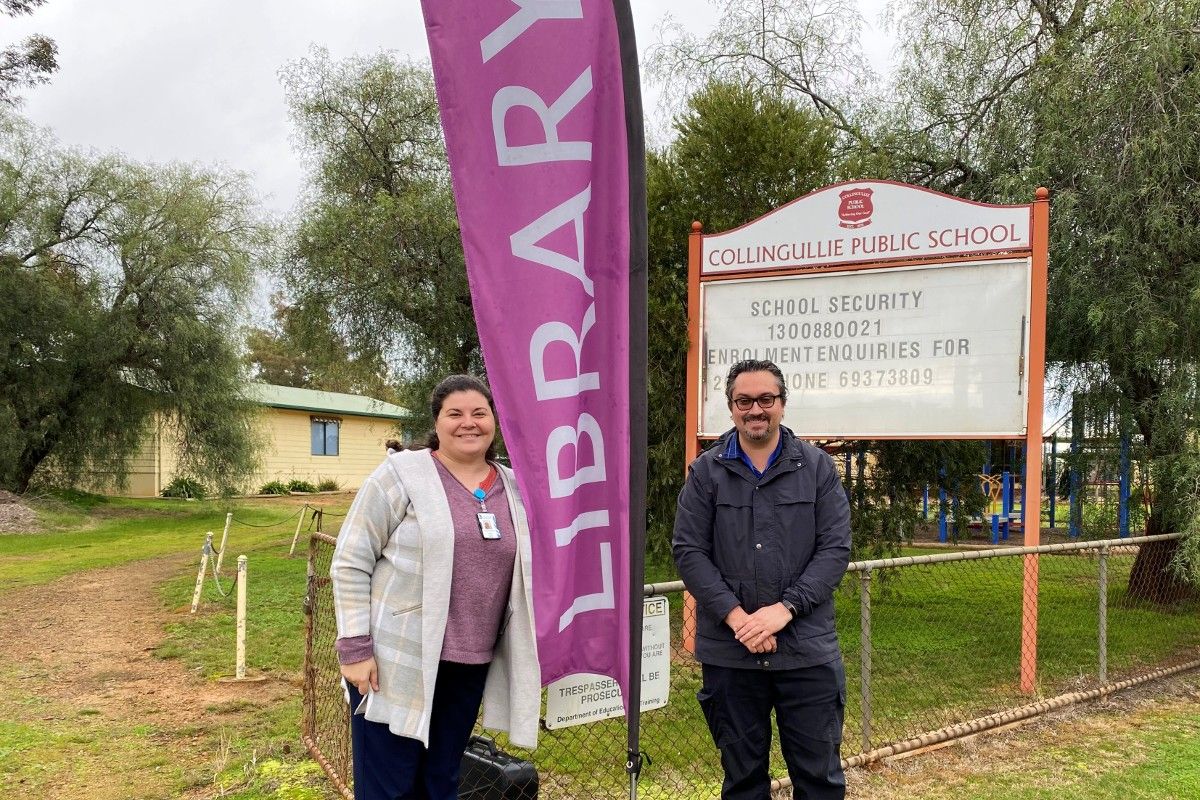 ---
Community
New Agile Library Service hits the road
Published: 01 Jul 2022 1:53pm
Wagga Wagga City Library is now operating as a standalone service for residents of the Local Government Area, enabling the library to offer a broader and more accessible range of programs and resources to the community.
Council made the decision in September 2021 to become a standalone library service from 1 July 2022 based on extensive community feedback gathered during the 2019/20 Library Review and follow up village consultation process.
Manager Library Services Claire Campbell said the standalone library service will enable the library to connect with more residents no matter where they live across the Wagga Wagga Local Government Area.
"Our new Agile Library Service launched with visits to Collingullie, Estella and Boorooma on Friday 1 July," Ms Campbell said.
"We are delighted to see the new service heading out to the villages and suburbs led by our new Agile Library Officers Murray and Rachael.
"Initially this will be a click and collect service, so give the library a ring to tell us what books, DVDs or audio books you want us to bring to your closest Agile site."
The click and collect car and van service will be in place until the specialised custom-designed library vans arrive in mid-August. Their delivery has been delayed due to COVID-19 impacts on the contractor.
The library website has the Agile Schedule available to download, or you can click on the list to see your local Agile site on Google maps
The website also has the 18 locations where BUILD, the July winter school holiday program will be delivered starting on Monday (4 July).
As part of the changes, current members are being encouraged to get their new Wagga Wagga City Library card, now available for collection at the library.
"Your Riverina Regional Library (RRL) card will keep working for borrowing physical books until it is exchanged for the new Wagga Wagga City Library card," Ms Campbell said.
"However, library users will need your new card to access our eLibrary resources online, such as eBooks and eAudio books."
Library members who live outside the Wagga Wagga Local Government Area can join the Wagga Wagga City Library as a reciprocal member. All they need to do is show their RRL card to staff and they will be given a new Wagga Wagga City Library card.
Like all reciprocal members across the NSW Public Libraries network, they will be able to borrow four items at a time from the Wagga Wagga City Library collection with their new card.
For more information, visit waggalibrary.com.au