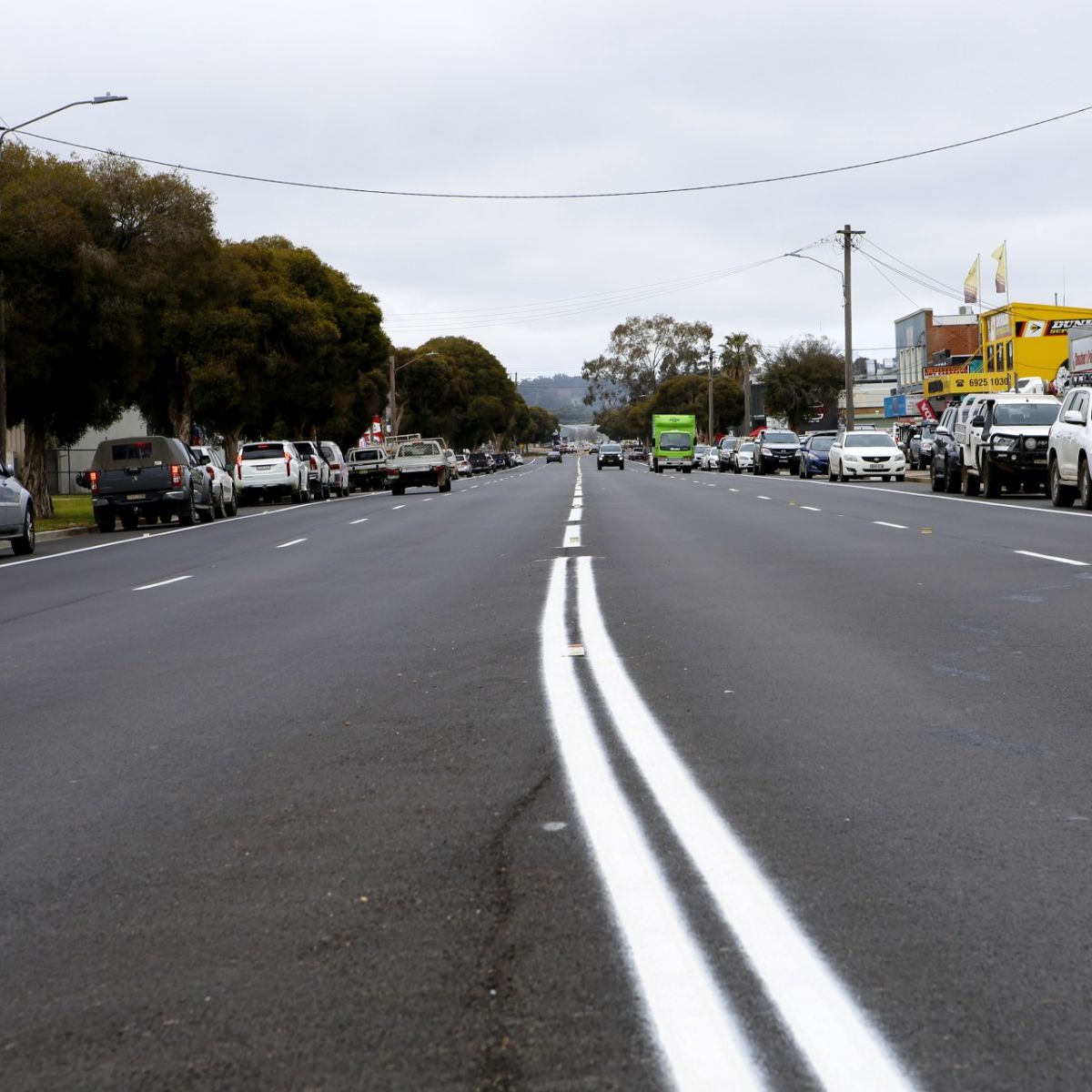 ---
Projects & Works
All done! Dobney Pearson upgrade finished
Published: 08 Jul 2022 11:55am
The upgrade of two of Wagga Wagga's busiest roads is now complete with line marking applied this week on the newly rehabilitated Dobney Avenue and Pearson Street.
A total of 1.4 kilometres of road including the two roundabouts outside of Bunnings was upgraded as part of the $5.6 million project.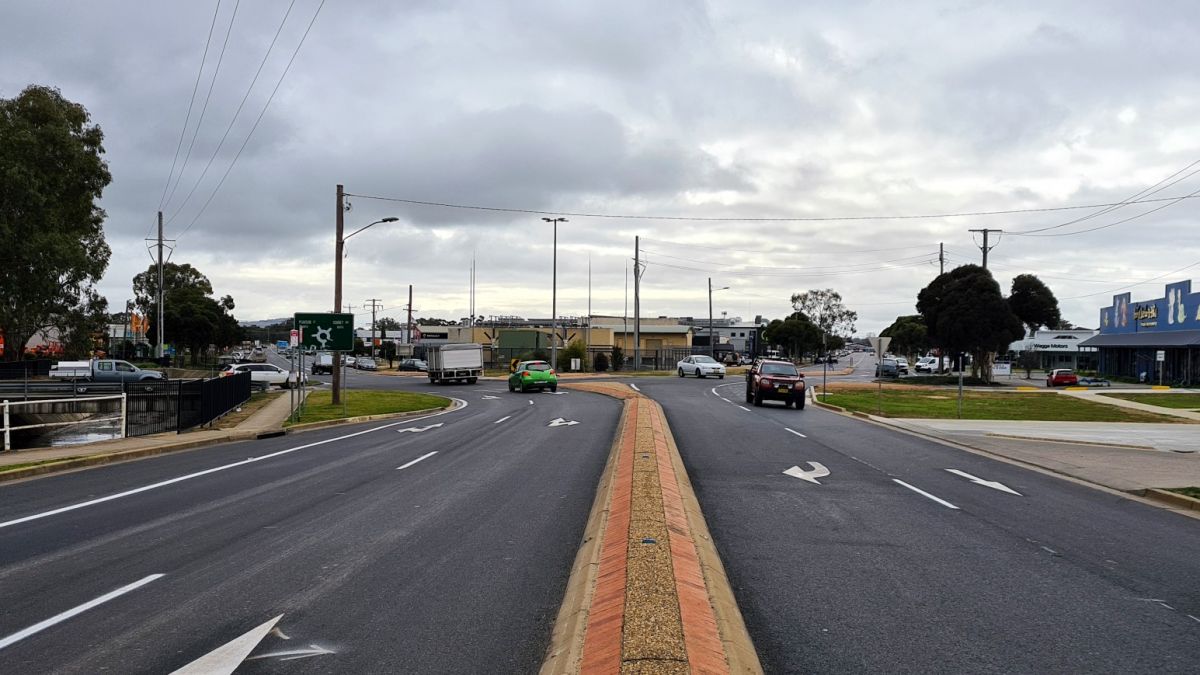 Works included the milling out of existing pavement, putting in a thick layer of asphalt pavement and overlaying a continuous asphaltic concrete wearing layer along the length of both roads and roundabouts.
Wagga Wagga City Council Director Infrastructure Services Warren Faulkner said it is great to see another project completed, with Dobney Avenue and Pearson Street now rehabilitated.
"I have no doubt that this project has had the most notable improvement in ride quality for motorists of all the projects we have done over the last 12 months and it is an outcome that has been long overdue," Mr Faulkner said.
"The roads now have a thicker stronger base course to cater for Higher Mass Loading Limits. This is important as there is a lot of commercial vehicle movement along these routes and within this precinct."
The nightworks began in April this year with Dobney Avenue completed first followed by Pearson Street and lastly the two roundabouts.
Mr Faulkner commended the work of Council contractors Fulton Hogan who despite wet weather managed to complete the project over 34 nightshifts.
"We hope the community will be happy with the results and we thank motorists and local businesses for their patience while the work was being carried out," he said.
The project was funded by the Australian Government in association with the NSW Government and Wagga Wagga City Council.
---
Completed road upgrades in 2021/22
Pearson Street & Dobney Upgrade – 1.4km
Lake Albert Road Stage 3 – 1.6km
Kooringal Road – 2.4km
Red Hill Road – 1.5km
Stanley Street – 820m
Northcott Parade – 550m
Oura Road – 2.4km immediately east of Pattersons Road Holbrook Road – 900m immediately south of Burrandana Road
Darlow Street
Current work
Upcoming works in 2022/23
Lord Baden Powell Drive – western side of Willans Hill
Old Narrandera Road – Olympic Highway to Pine Gully Road
Old Narrandera Road – sealing of the last 5.4km of gravel road
Gregadoo Road – Plumpton Road to Plunkett Drive
Lloyd Road – Plumpton Road to Holbrook Road
Bakers Lane – south of Sturt Highway for 300m
Inglewood Road – from Mitchell Road east for 2.4km
Copland street – Tasman Road to Blaxland Road
Nagle street – south of Sturt Highway for 550m
Macleay Street – Urana Street to Erin Street
Bomen Road – 800m in the Industrial Area