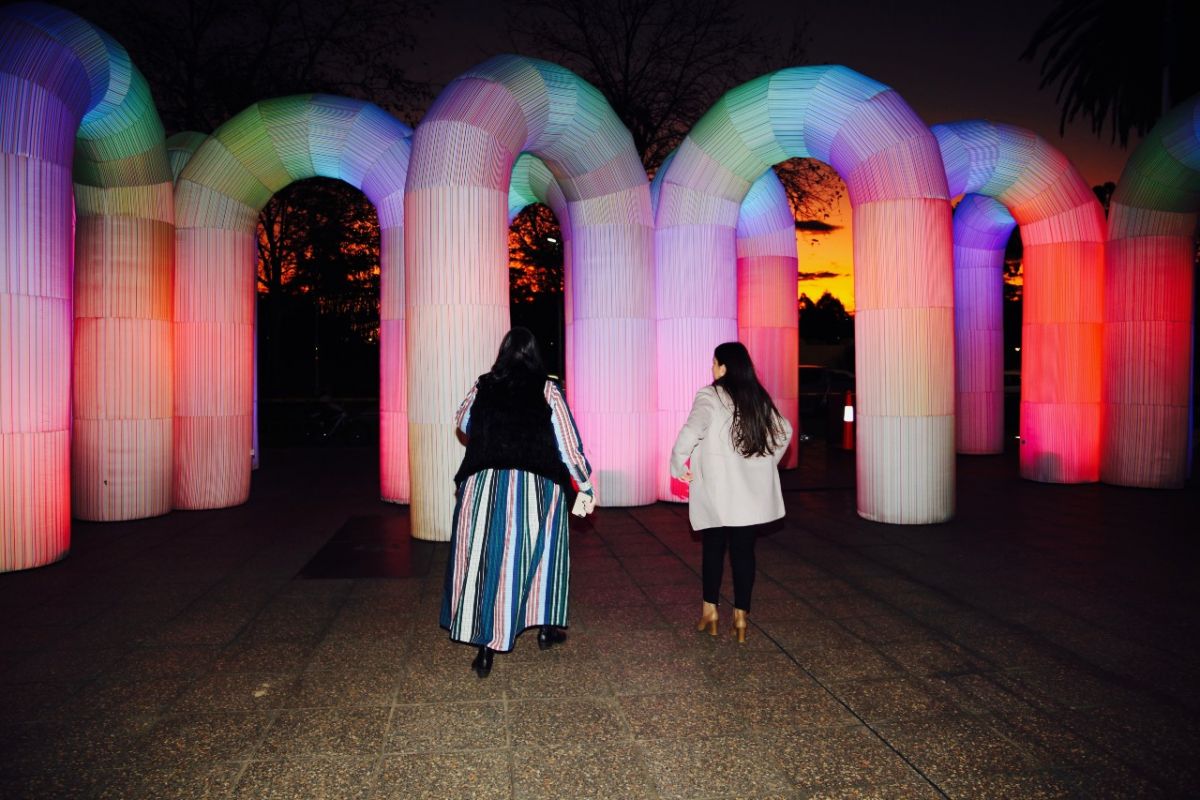 ---
Events & Tourism
Festival of W kicks off this weekend!
Published: 01 Jul 2022 3:52pm
Wagga Wagga's winter festival, Festival of W kicks off this weekend with the opening night set for Saturday 2 July, 4pm-9pm.
Council is encouraging locals and visitors to pull on their woolly mittens, embrace the wintry night and come along to Wagga Wagga's Civic Centre Precinct to enjoy the large-scale lighting and sound installations, live music, roving performers, digital projections, warming street food and a 15m x 36m pop-up ice-skating rink.
Destination and Events Coordinator Kimberly Parker said the festival will be a wonderful winter playground of immersive experiences for all.
"We're excited to officially launch Festival of W this weekend. The festival's curated program offers new and exciting experiences with elements that have never been presented outside of metropolitan centres in Australia" Ms Parker said.
"Talent musician Mia Wray, a Triple J favourite, will be in the city to perform on Saturday night on the main stage, along with homegrown talents Sweet Citrus, Parklands and Vino + Vinyl. Brilliant DJ Brittany De Marco, will light up the steps of the Historic Council Chambers."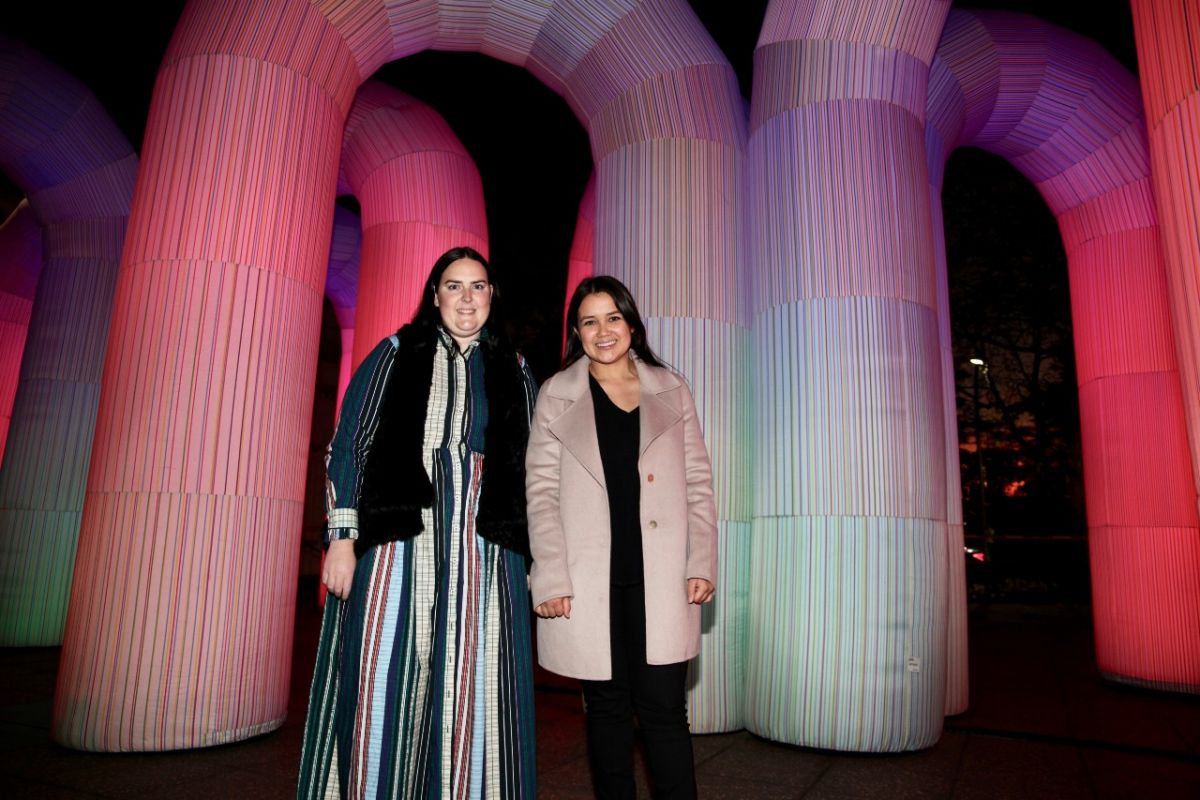 This Saturday will not be the only day to immerse yourself in the festival action with a full 16-day program of offerings to experience throughout the duration of the winter school holidays between 2-17 July.
For the 16 days of the festival the Civic Centre Precinct will be transformed into a whimsical wonderland featuring incredible large-scale lighting and sound installations which can be admired day or night.
"We're excited to announce Festival of W will see not one, but two large-scale lighting and sound installations during the festival period," Ms Parker said.
"Sky Castle is a dreamy cluster of inflatable rainbow arches that spans across a 500 square metre footprint creating a colourful symphony of light and sound as people move through the space. The installation can be experienced from this Saturday 2 July until Wednesday 6 July.
"Then Airship Orchestra will land in this space; this second installation has been described as 'a mythical tribe of otherworldly characters', scaling as high as six metres which can experienced from Friday 8 July to the festival close on Sunday 17 July."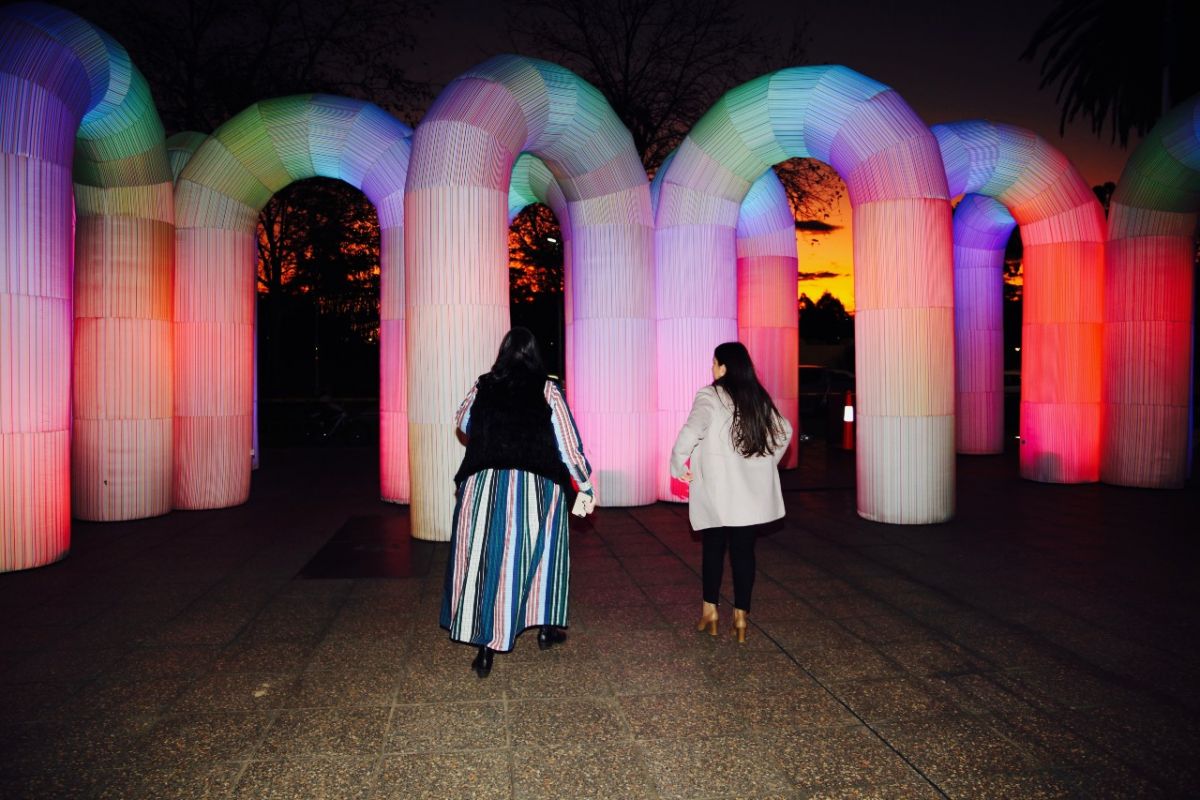 This year the Victory Memorial Gardens will see the return of the pop-up ice-skating rink in a larger format and will be the only ticketed part of the festival. The ice rink will be operating every day over the two-week period.
"Tickets to the ice-skating rink are selling fast and we are experiencing a high volume of large group bookings from across the region which is great to see."
Each weekend there will be a free major event showcasing new and exciting offerings making it worth rugging up and moving out into the cold.
On the middle weekend event on Saturday 9 July, from 4pm to 8pm, a great line-up of musicians will take the stage including Indigenous singer songwriter from Yorta Yorta Country, Benny Walker, supported by James Bennet, and homegrown talent Wildharmony.
The final weekend of the festival on Sunday 17 July, from 11am to 3pm will deliver a family-focused wintry food market in the Civic Centre precinct.
"Champion international ice-sculpture Kenji will carve a large-scale Festival of W ice-sculpture on the final day of the festival which will be spectacular." Ms Parker said.
Download the Festival of W Program
Festival of W Event Program 386.4 KB Download
For more festival information and to purchase ice-skating tickets, go to visitwagga.com/fow