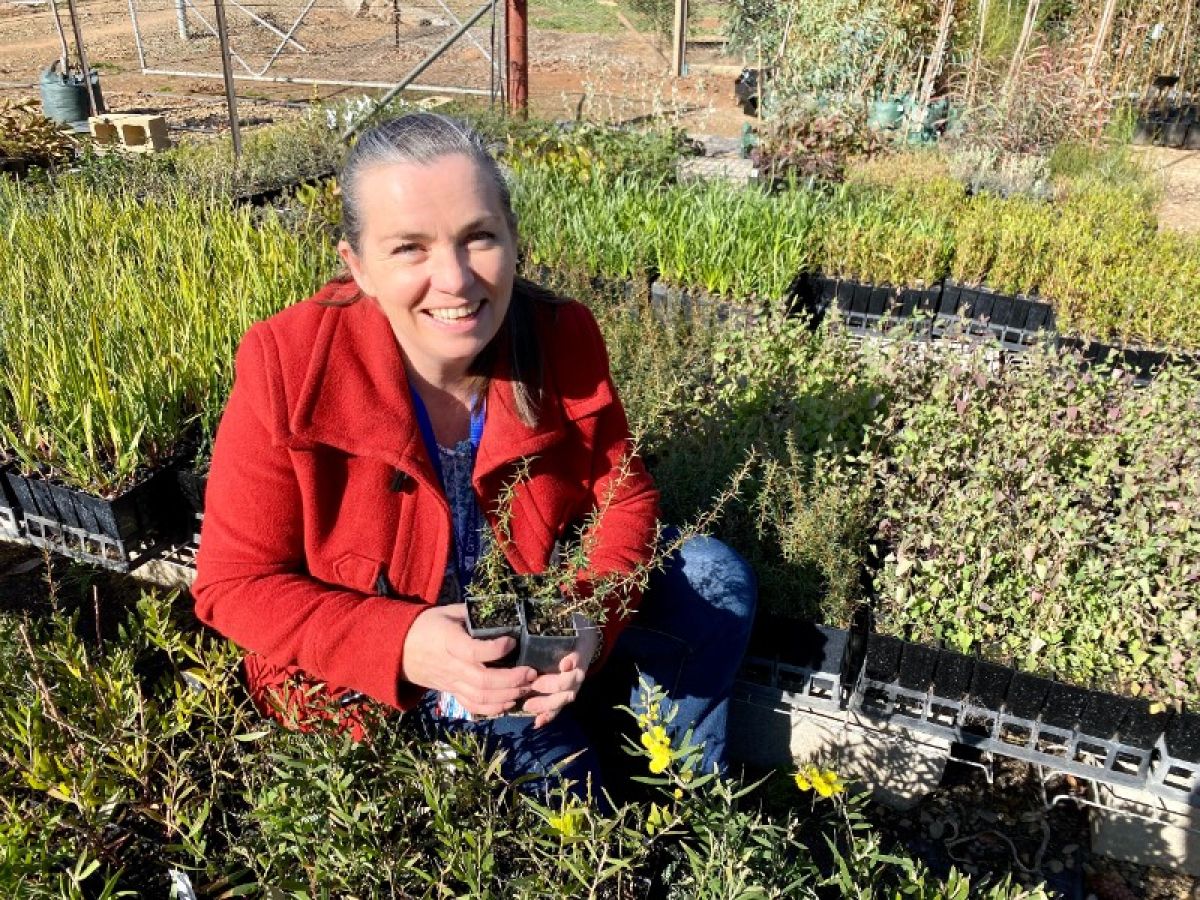 ---
Environment
Grab your free seedlings
Published: 21 Jul 2022 2:15pm
Take advantage of Council's free seedling giveaway next week at Tolland Shopping Centre to help fill your garden with natives perfectly suited to our region's climate.
The seedling giveaways are part of Council's One Tree for Me project, which aims to see 65,000 native seedlings planted throughout our local area over a six year period – roughly one tree for every resident.
Environmental Education Officer Christina Reid said Council has already distributed more than 12,000 free seedlings through the first year of the One Tree for Me initiative.
"We wanted to take the hard work out of deciding what the correct natives are for your backyard," Ms Reid said.
"So, we've carefully selected plants that are indigenous to the local area.
"This means the seedlings you receive will thrive in our climate, and are perfect for attracting birds and insects, including bees, that are also indigenous to the area.
"By adding these seedlings to your garden, you'll be helping to boost our region's biodiversity, as well as filling the space with beautiful new plants to enjoy over the coming years."
All One Tree for Me seedlings are sourced and grown in local nurseries. This year's seedlings include one tree variety as well as a selection of shrubs and ground covers.
Ms Reid said the varieties of seedlings are a little different each time, depending on availability.
"We try to provide a bit of a mix, but they're all easy to grow," Ms Reid said.
"We'll be handing the seedlings out from now until the middle of spring, as this is the time most conducive to planting, so aim to get them into the ground as soon as you can."
Council's Environment Team will be holding a series of seedling giveaways across different locations within Wagga Wagga.
"We try to choose locations where we can reach the most people, such as supermarket car parks or other high traffic areas, and we announce these locations a few days before on the Sustainable Wagga Wagga Facebook page," Ms Reid said.
For more information, contact Environmental Education Officer Christina Reid on 1300 292 442 or visit wagga.nsw.gov.au/onetreeforme