---
Arts & Culture
Local print makers collaborate on new exhibition
Published: 08 Jul 2022 2:40pm
Works by three of the region's most well-recognised print makers, Christina Reid, Liz Perfect and Juanita McLauchlan, will feature in a new collaborative exhibition Light in Shadow, opening at the Wagga Wagga Art Gallery on Friday 8 July.
The exhibition showcases the flora and fauna of the Murrumbidgee River.
---
Wagga Wagga Art Gallery Program & Events
---
Using the medium of printmaking and its various technical forms, each artist offers a unique insight to a very special environment and living surrounds.
Exhibiting artist Christina Reid said, "we have all tried to express what is most precious to each of us about this place".
"We are hoping that audiences can take time to observe our beautiful local environment and, in their own way, express how it enriches their own lives."
Gallery Director Dr Lee-Anne Hall said the Gallery is delighted to present Light in Shadow.
"Nurtured in the print studios at TAFE Riverina in Wagga Wagga, this exhibition is a fine example of collaborative artist practice where artists share the making of artwork, alongside the environmental ideas and concerns," Dr Hall said.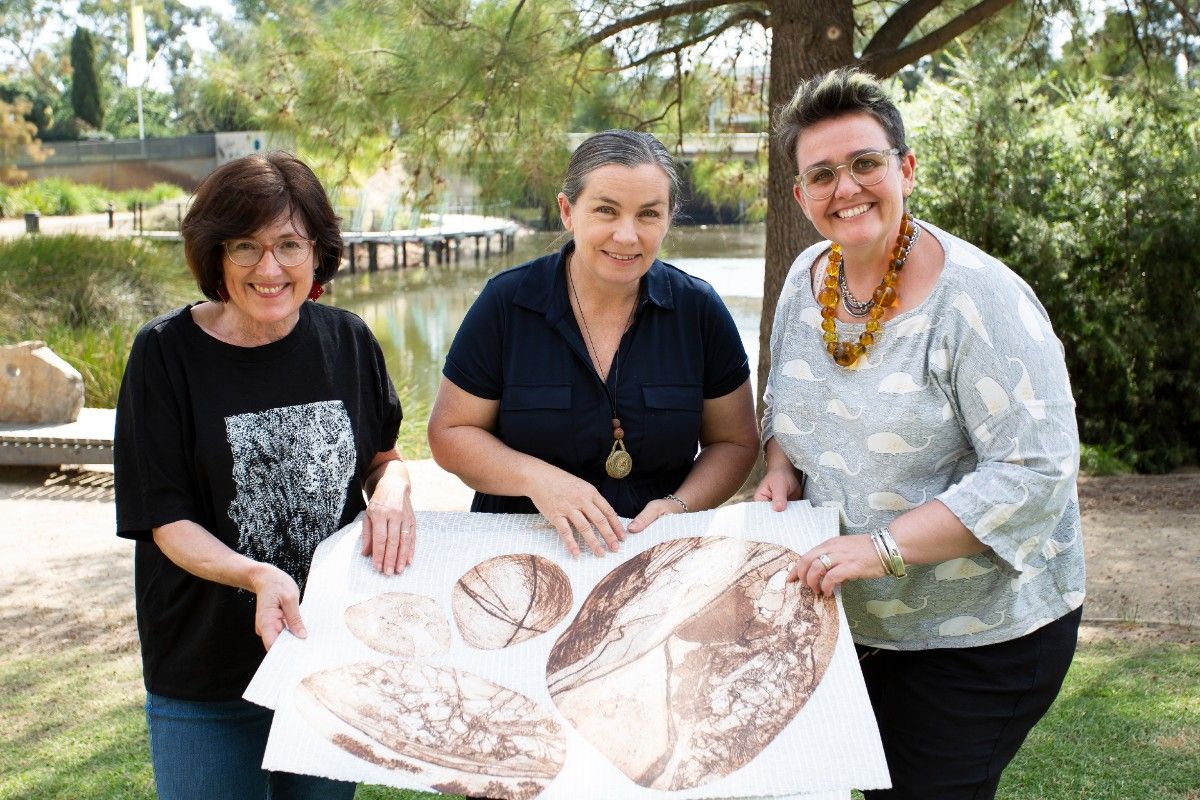 Gamilaraay artist Juanita McLauchlan expressed her excitement to launch Light in Shadow during this year's NAIDOC week celebrations.
McLauchlan, whose work explores the history and role of river stones in the Murrumbidgee River, commented that "the river is the lifeline of our community".
Both McLauchlan and Reid will join the Wagga Wagga Art Gallery's school holiday program delivering three creative art workshops as part of Winter Art Camp for kids and teens.
Liz Perfect will host two artist talks and print lab demonstrations, at 11am on Saturday and Sunday, 9 -10 July.
The exhibition is part of the Regional Artists Development program which is funded under the State Government's Create NSW Arts and Cultural Funding Program.
Light in Shadow is on display from Friday 8 July until Sunday 17 July in the E3 art space at Wagga Wagga Art Gallery.