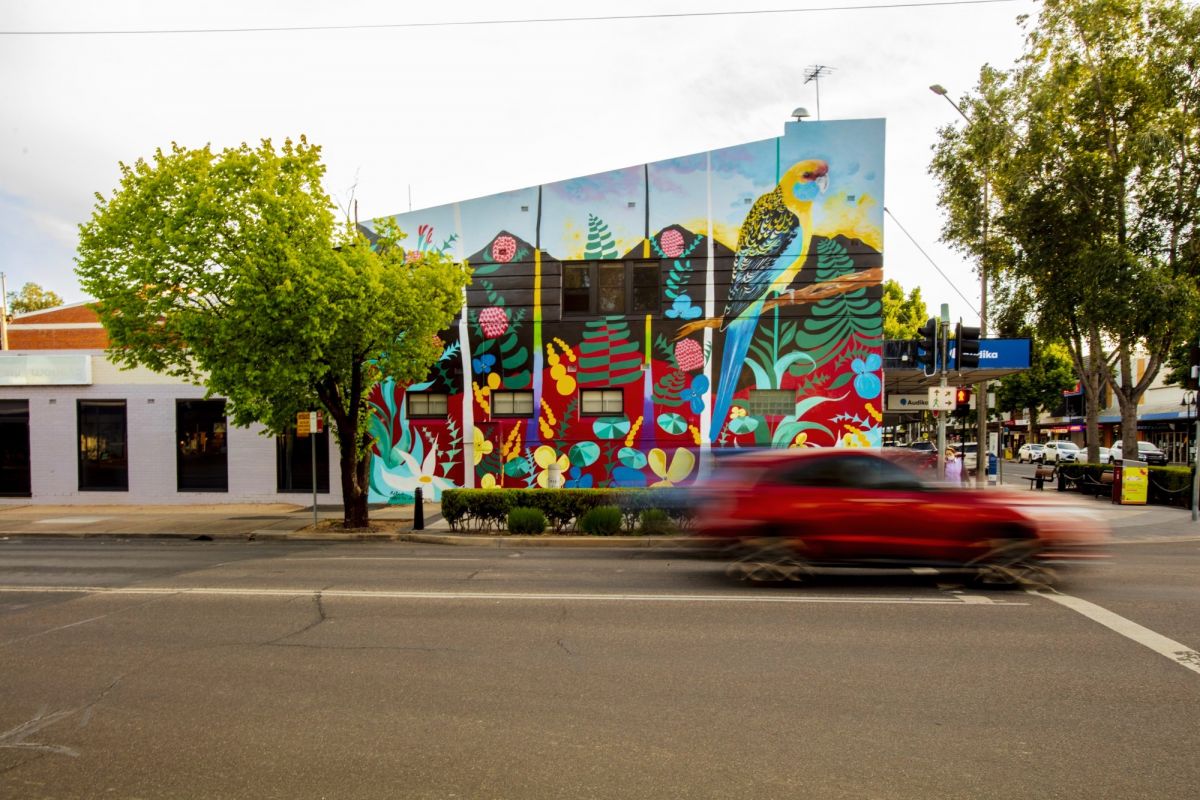 ---
Arts & Culture
Listen in and learn more about our public art collection
Published: 15 Jul 2022 9:23am
Two artists whose works are in Wagga Wagga's public art collection, David Cragg and Jane Cavanough, are featured in a new pilot audio project: Public Art Audio Trail.
Designed to celebrate and highlight the collection, two pilot episodes explore the artists' creative inspiration and start with an acknowledgement of country spoken in Wiradjuri language by Council's Aboriginal Community Development Officer, Bernard Higgins.
Each artist offers a unique insight to creating their public artworks using various mediums including flatbar steel and aerosol paint, revealing inspiring stories behind the works to further engage with curious visitors.
Cultural Officer Lauren Reynolds said public art audio trails are designed to explore the strong relationship artists have to stories and places in urban, rural, architectural and landscape settings.
---
Find out more about Public Art in Wagga Wagga
Public Artworks in Wagga
Public Art Audio Trail
---
"Audio trails also offer further accessibility to ensure the people who have limited, low or no vision can also enjoy public art through audio descriptions of artworks," Ms Reynolds said.
"The episodes can be accessed by anyone visiting the artworks through QR codes on signs installed at the site.
"Visitors exploring our city centre or stopping in at the village of Uranquinty can scan the code to hear more about these loved artworks."
Episode 1 features Til the Cows Come Home at Uranquinty, including an interview with artist Jane Cavanough, while Episode 2 focuses on Morning Light, the notable large-scale parrot mural on the corner of Tompson and Baylis Streets.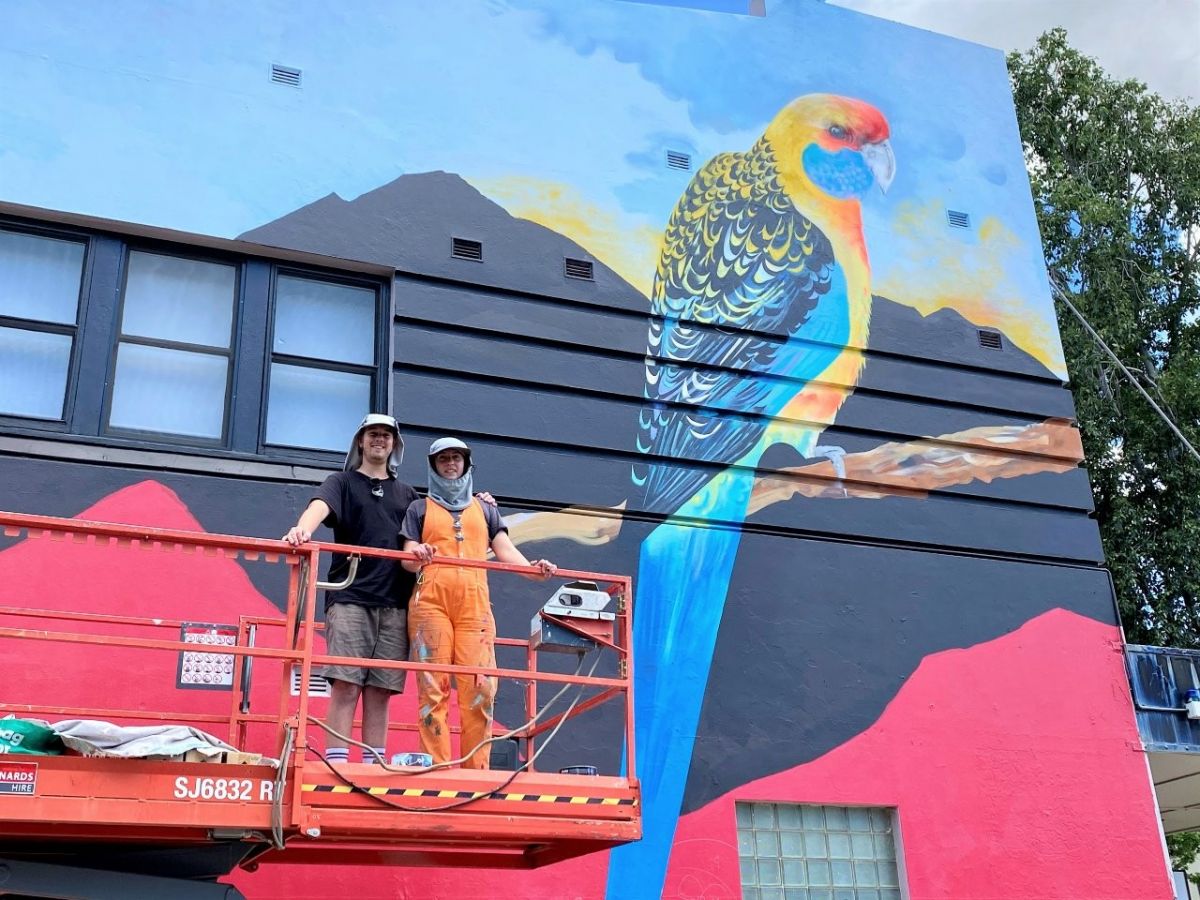 Chair of Council's Public Art Advisory Panel Dr Sam Bowker participated in the assessment and commissioning process for Morning Light.
"Public art reveals to the community and visitors what that community regards as most important about their lives and the places they live," Dr Bowker said.
"These artworks are openings to conversations; whether you are a visitor in the area, or a long time local, public art should celebrate what that place has been in the past and what it aims to be in the future."
The two pilot episodes of this project were made possible by funding through the Australian Government's Culture, Heritage and Arts Regional Tourism program.
Listen in to learn more about the city's public art collection through the pilot Public Art Audio Trail.