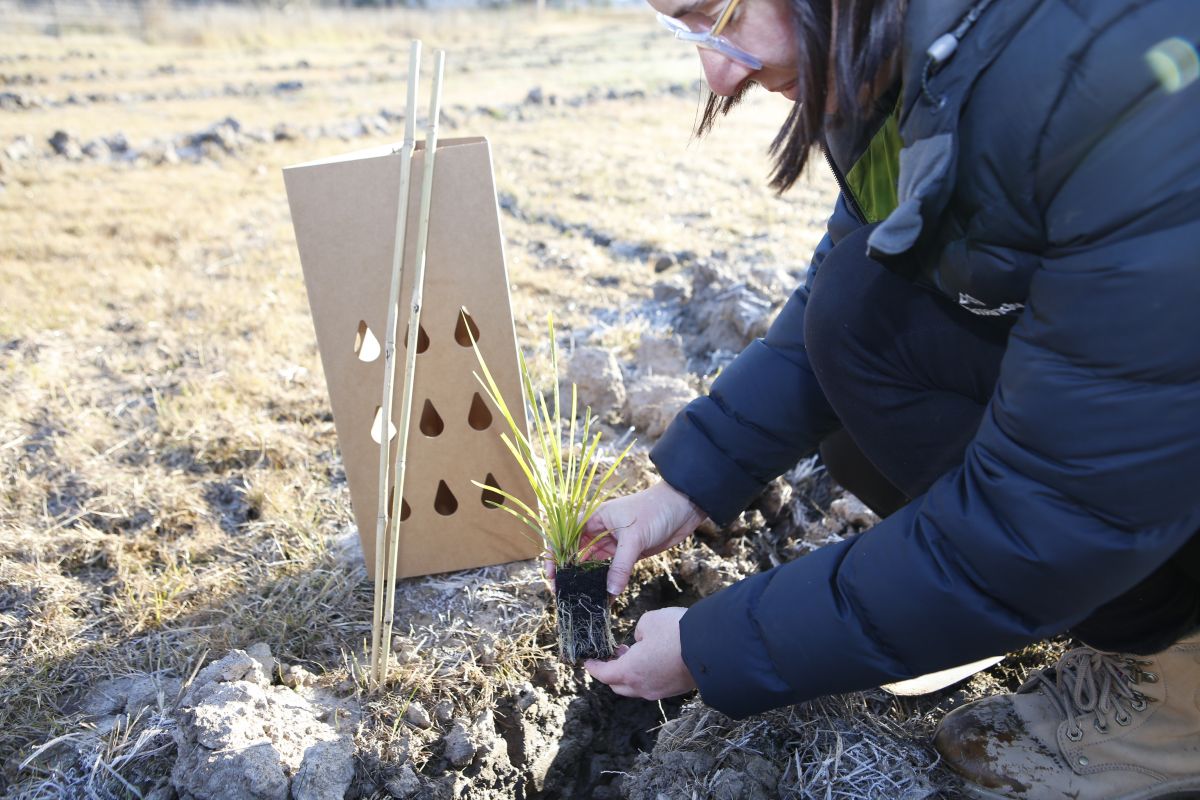 ---
Environment
National Tree Day 2022 this Sunday: connect with nature and your community
Published: 29 Jul 2022 2:57pm
Foster a greater connection with nature and your community by joining the National Tree Day planting session this weekend at Flowerdale Lagoon.
The National Tree Day community planting event is on Sunday 31 July at Flowerdale Lagoon, on the corner of the Sturt and Olympic highways (opposite Barbeques Galore). The event begins at 10am, finishing at 12pm with a free lunch.
All you need is warm clothing, enclosed footwear, and a pair of gardening gloves. Council will provide everything else, including planting equipment.
Volunteers will be treated to a free barbeque lunch courtesy of Council and Wagga Wagga Urban Landcare and will be given free seedlings to take home.
Council's Environmental Officer Christina Reid said National Tree Day is a fantastic opportunity to get outside in the fresh air and do something to help your environment.
"It's such a simple thing, but there's something deeply satisfying about digging a hole, popping in a plant, and tucking the soil in around it," Ms Reid said.
"You know that the little seedling you're planting will grow into something big and beautiful, providing a home for native wildlife, and helping cool the climate.
"Every time you drive past this spot, you'll be able to see the trees and shrubs growing, and know you're one of the people who made that possible."
Planet Ark co-CEO Rebecca Gilling said Australians understand they can make a personal difference through positive environmental action.
"National Tree Day provides a fantastic opportunity for them to do just that," Ms Gilling said.
"There are clear benefits to spending time in nature and by planting a tree you can help cool the climate, provide homes for native wildlife, and make your community a better place to live."
In addition to the 1300 seedlings set aside for National Tree Day, Council donated 3584 seedlings to 31 local schools and preschools for Schools National Tree Day on Friday 29 July.
All seedlings planted will contribute to Council's 'One Tree for Me' tally.
Through the One Tree for Me initiative, Council is aiming to get 65,000 seedlings planted in our local area over the next six years – one seedling for every resident.
For more information wagga.nsw.gov.au/nationaltreeday