---
Projects & Works
New parklets activating Fitzmaurice Street
Published: 15 Jul 2022 1:45pm
Shoppers and visitors to the northern end of our city centre can now enjoy the latest addition installed by Wagga Wagga City Council as part of a project to improve the amenity of the area.
Eleven parklets now take pride of place on the footpaths on both sides of Fitzmaurice Street, between Gurwood and Crampton streets.
---
Fitzmaurice Street Beautification Project
---
Council secured a $271,000 grant from the NSW Government's 'Your High Street' program, which promotes permanent improvements to the amenity and functionality of streets for the benefit of local economies and public well-being.
Economic Development Officer Kent Jarme said the parklets are the last element in the project, funded through the grant.
"We've installed decorative lighting along Fitzmaurice Street, including on the lamp-posts and flag poles, and up-lighting on the trees lining the median strip, as well as safety lighting along the levee bank path to the Riverside precinct," Mr Jarme said.
"Now these parklets provide a place to socialise and connect for people who work in the area or are dropping in to do some shopping, or to grab a beverage or bite to eat."
The parklets were installed earlier this week, with a few final touches in the form of some greenery in the planters still to go in.
Shop Fitzmaurice Group member Roley McIntyre, from Sculpted Jewels, said it is good to see the project coming to fruition.
"We've been involved in this from the very start when Council applied for the grant and in the discussions about how to allocate the funding to beautify and boost this precinct," Ms McIntyre said.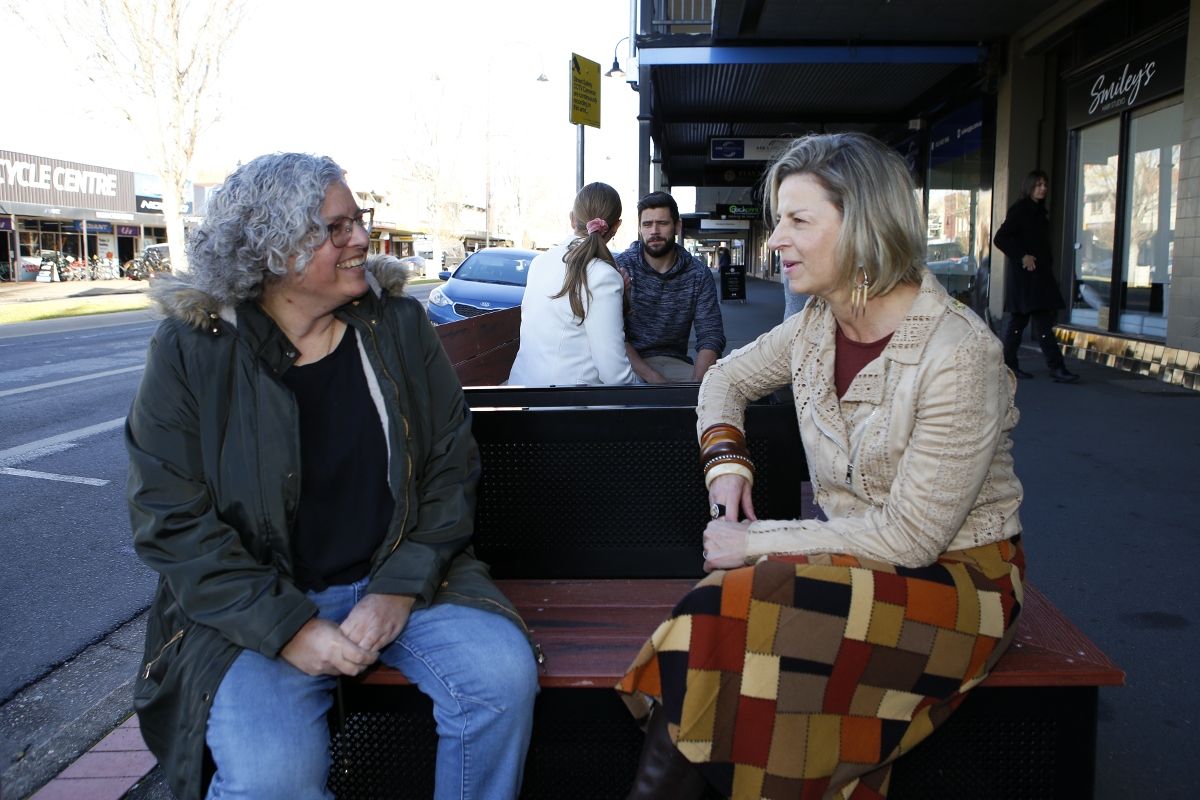 "It's a sense of belonging; when you see the up-lighting or the lamp-posts and now these parklets, you know you're in the Fitzmaurice precinct, so that was the idea behind the project.
"The work we've done with Council has helped lift the whole precinct, from bridge to bridge and river to Trail Street."
For more information about the project, visit wagga.nsw.gov.au/projects and click on the Fitzmaurice Street Beautification Project link.