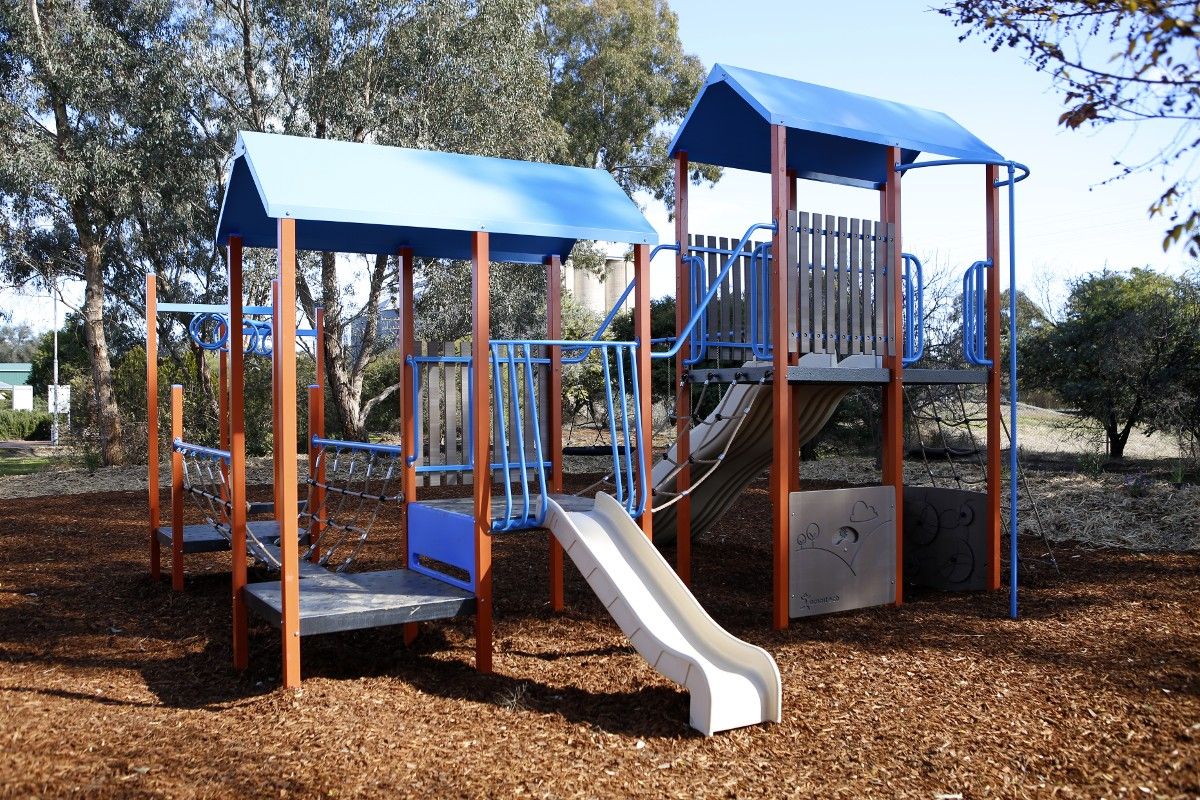 ---
Parks & Recreation
Playtime at Uranquinty's new playground
Published: 22 Jul 2022 9:07am
Council has completed the construction of a new playground at the Uranquinty rest area located next to the Olympic Highway, south of Wagga Wagga.
The design of the new playground was chosen by the community through an online poll conducted by Council at the end of last year. The winning design received 60 of the 130 votes on the three design options to replace the existing rest area.
Works and Playground Officer John Conlan said the play space features traditional playground equipment, such as swings and slides, as well as bespoke elements.
"We are so pleased to deliver this project for the local residents and travelers who stop at the rest area on their journey along the Olympic Highway," Mr Conlan said.
"We finished installing the equipment last week and have also put in a bit of landscaping around the playground.
"It's so good to see the play space already being put to good use; being school holidays, we saw quite a few local children there, hanging out at the playground and sitting on the swings."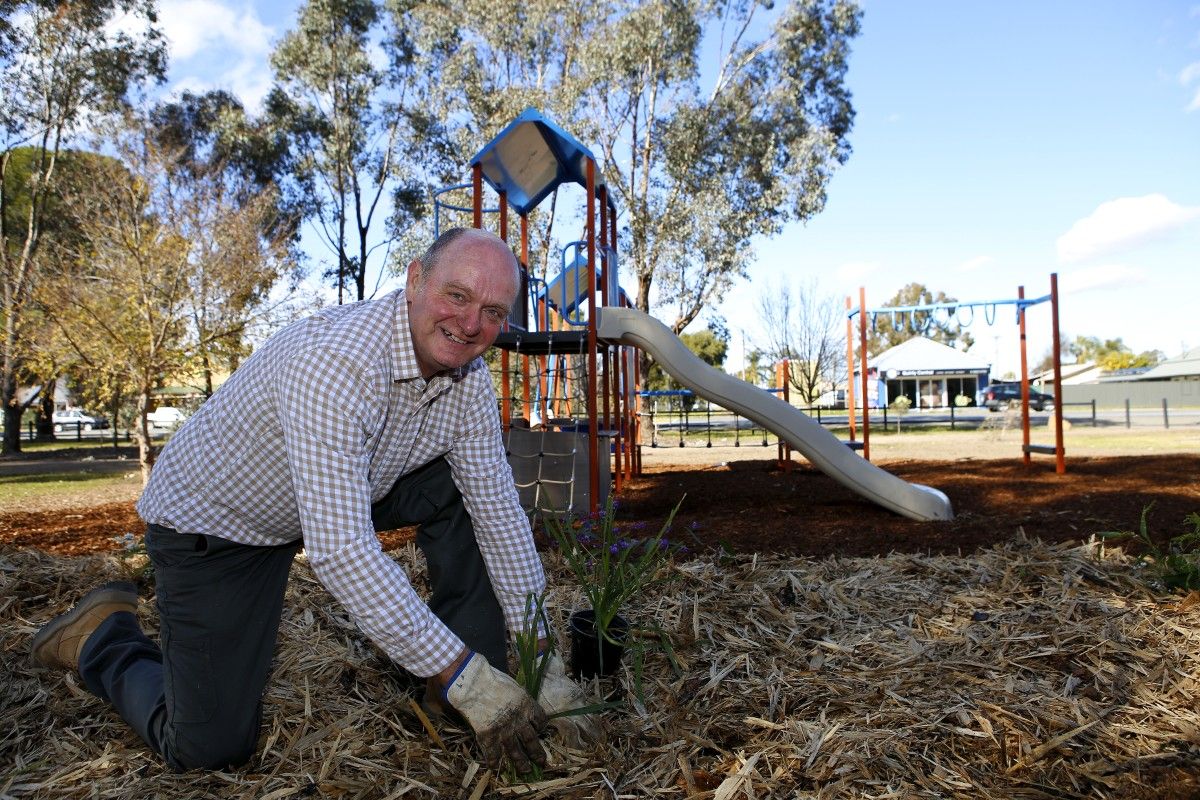 The project is part of Council's playground replacement program under the Playground Strategy 2016-2036.
The finishing touches have also been going in at the new playground and facilities at the Muttama Parade park in Gobbagombalin.
Earlier this week, contractors laid turf on the play space between Muttama Parade, Nellywanna Street, and Colombo Avenue.
"The project has transformed this parcel of land with its playground equipment, access paths, and new carparking bays, as well the new shelter, table settings and bench seats," Mr Conlan said.
"It is so important for residents and families to have that open space with the trees and lawn providing somewhere to just sit down and have a picnic or run around on the grass or play on the equipment with other kids."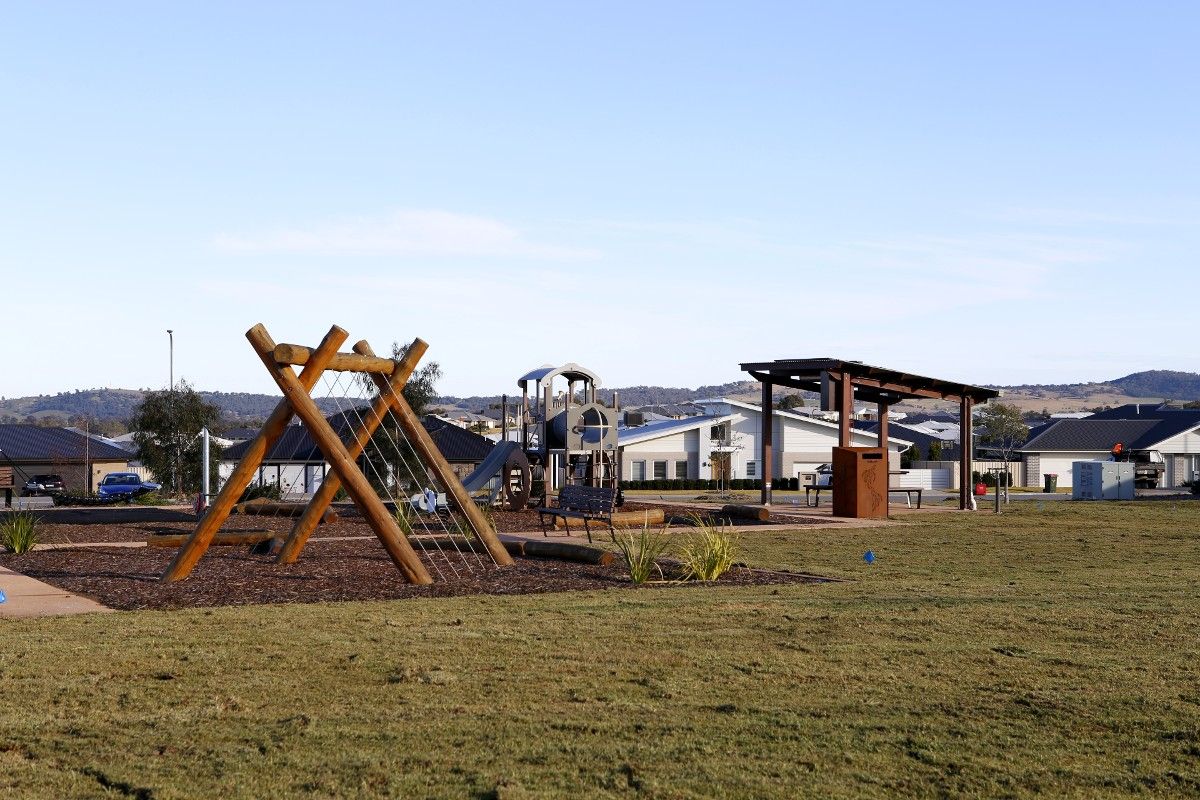 The project is one of several open space initiatives Council is undertaking to service the needs of the city's growing northern suburbs.