---
Community
'We've got the drive!' hits the road
Published: 29 Jul 2022 12:32pm
A group of senior high school students are on the journey to achieving their provisional licence as part of the 'We've got the drive!' partnership project between Wagga Wagga City Council, Mount Austin High School and the local NRMA Safer Driving School.
Council was successful in securing $50,000 in Youth Opportunities Program funding from the NSW Department of Communities and Justice for the joint initiative.
The grant funds are being used to purchase driver vouchers to access the safer drivers' course directly from NRMA, along with other resources to support the student learners.
Council's Social Planning Coordinator Sarah Lehman said the Mount Austin High School community identified some of the challenges for students on their post-high school pathway.
"Licensing presented as the largest obstacle for young people to gain employment or undertake further education opportunities due to issues such as access and affordability," Ms Lehman said.
"'We've got the drive!' is designed to support up to 50 local young people from Mount Austin High School to gain their learner licence, through to obtaining their provisional licence.
"It improves young people's access by bringing the program directly to the students, using identified support networks that they trust, and minimising as many barriers as possible to being able to participate in something like this."
Mount Austin High School Principal Michelle Waugh said the ability to drive is a critical skill for students transitioning to the workplace or higher education.
"The cost of lessons is prohibitive and sometimes there are other factors that might mean that students are unable to access all the hours they need to do while on their L plates," Ms Waugh said.
"'We've got the drive!' has been amazing. The students have high attendance rates in order to participate, so it's about engaging young people in learning and supporting their education and employment pathways for the future, so they are well prepared for when they leave high school."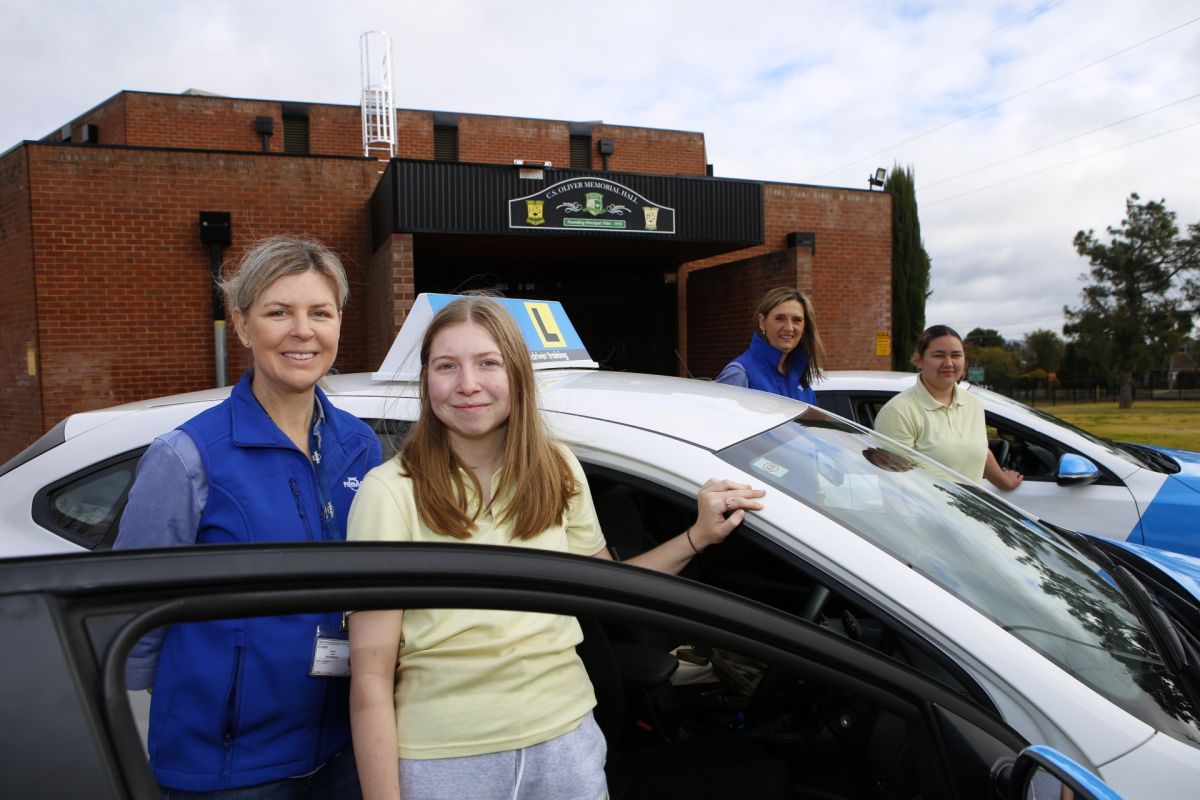 Christine Hillis and Sarah Wardman from the NRMA Safer Driving School in Wagga Wagga are pleased to be working with the students, building their confidence behind the wheel, and preparing them for the test.
"We think it's a really important program for the Mount Austin High School community and particularly for the students as it's about more than just the skill of driving," Ms Hillis said.
"When you see young people at this age and they're struggling to get their licence, this program can be that sliding door moment when you know it's going to make a difference, they're going to get their licence and it will change their lives."
The program commenced in Term 2 at Mount Austin High School and is already achieving success, with several students getting their provisional licence and others passing their Driver Knowledge Test and now building up their driving hours on their L plates through the support of the program.