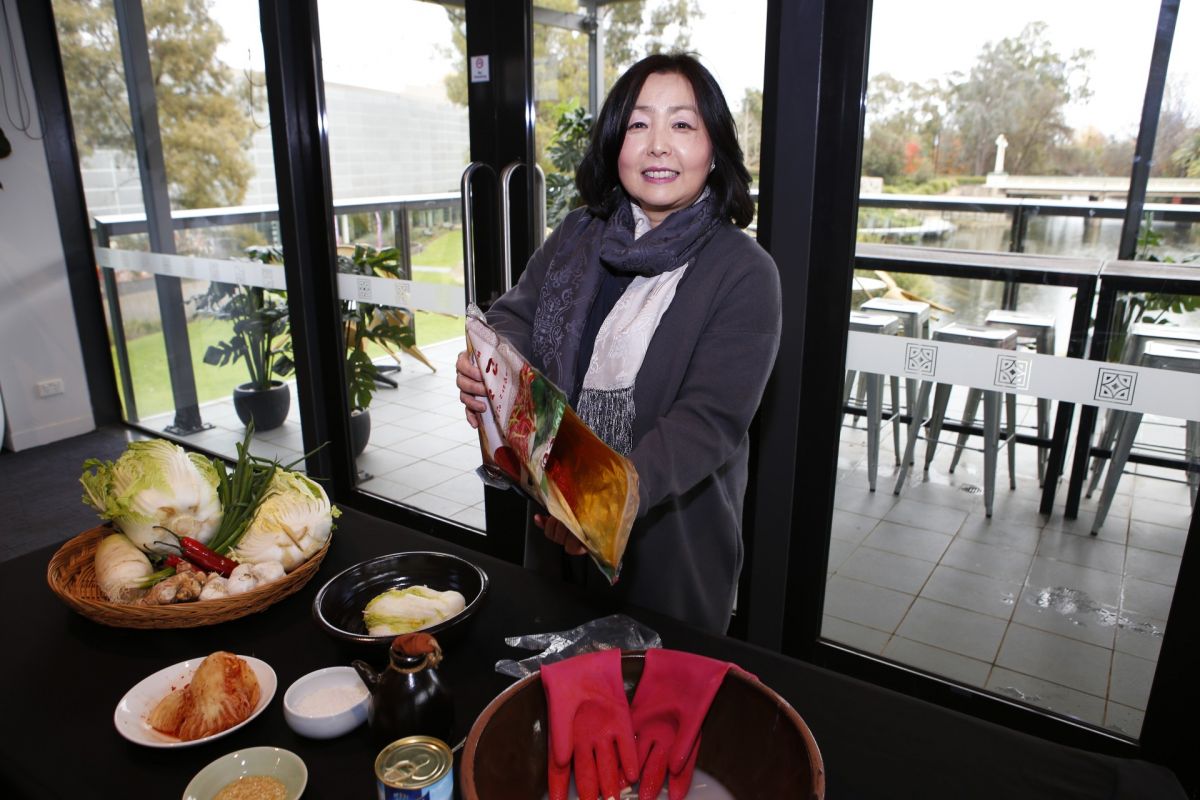 ---
Arts & Culture
A food and storytelling sensation on the menu at the Civic Theatre
Published: 01 Jun 2022 2:32pm
Following sell-out seasons at Sydney Festival, Asia TOPA and OzAsia Festival, Double Delicious will play to local audiences at the Wagga Wagga Civic Theatre this weekend as part of its NSW and Victoria tour.
A sumptuous night of storytelling served with a side of dishes straight from the heart, Double Delicious brings together five storytellers to share the secrets behind the dishes that have been significant in their lives.
---
---
The show delivers audiences double the experience; the unique opportunity to both hear and taste the story. Sour, salty, bitter and sweet, each story culminates in an authentically recreated taste of the storyteller's chosen dish, prepared by local caterers.
Manager Civic Theatre Carissa Campbell is excited to once again be pairing theatre with food.
"We've always loved combining theatre and food to create a complete experience, but this show takes that to the next level," Ms Campbell said.
"The audience will be seated at banquet tables on the stage. The food inspires the theatre stories being told and it is clear that food is central to so many important moments in our lives."
Kimchi master Heather Jeong recalls meeting her father for the first time at the age of nine, while dancer-choreographer Raghav Handa grapples with the loss of ritual, and how it fits into his contemporary life in Australia.
Performer Valerie Berry recalls the shock of moving, as a child, from bustling Manila to outback Ceduna. Writer and comedian Jennifer Wong recounts the many kinds of sweetness that nourish and heal, and writer Benjamin Law tells the hilarious story of growing up in the shadow of the Big Pineapple.
Comedian and presenter of ABC's Chopsticks Or Fork? Jennifer Wong said "as a food enthusiast, I'm looking forward to the possibility of the audience discovering a new favourite food from watching Double Delicious".
But of course the show is not just about the food.
"I'm excited to be able to share my story alongside four other performers, and to discover the vivid memories about food and family that come up for the audience after they've heard our stories and tasted our dishes," Ms Wong said.
This truly is a show that tantalises all the senses. The flavours and aromas of our favourite dishes wind their way through our memories and demonstrate how a particular meal can transport us back to a pivotal moment.
---
Double Delicious
Thursday 2 June, 7.30pm
Friday 3 June, 7.30pm
Saturday 4 June, 7.30pm
You can find out more about the show and get your tickets at civictheatre.com.au