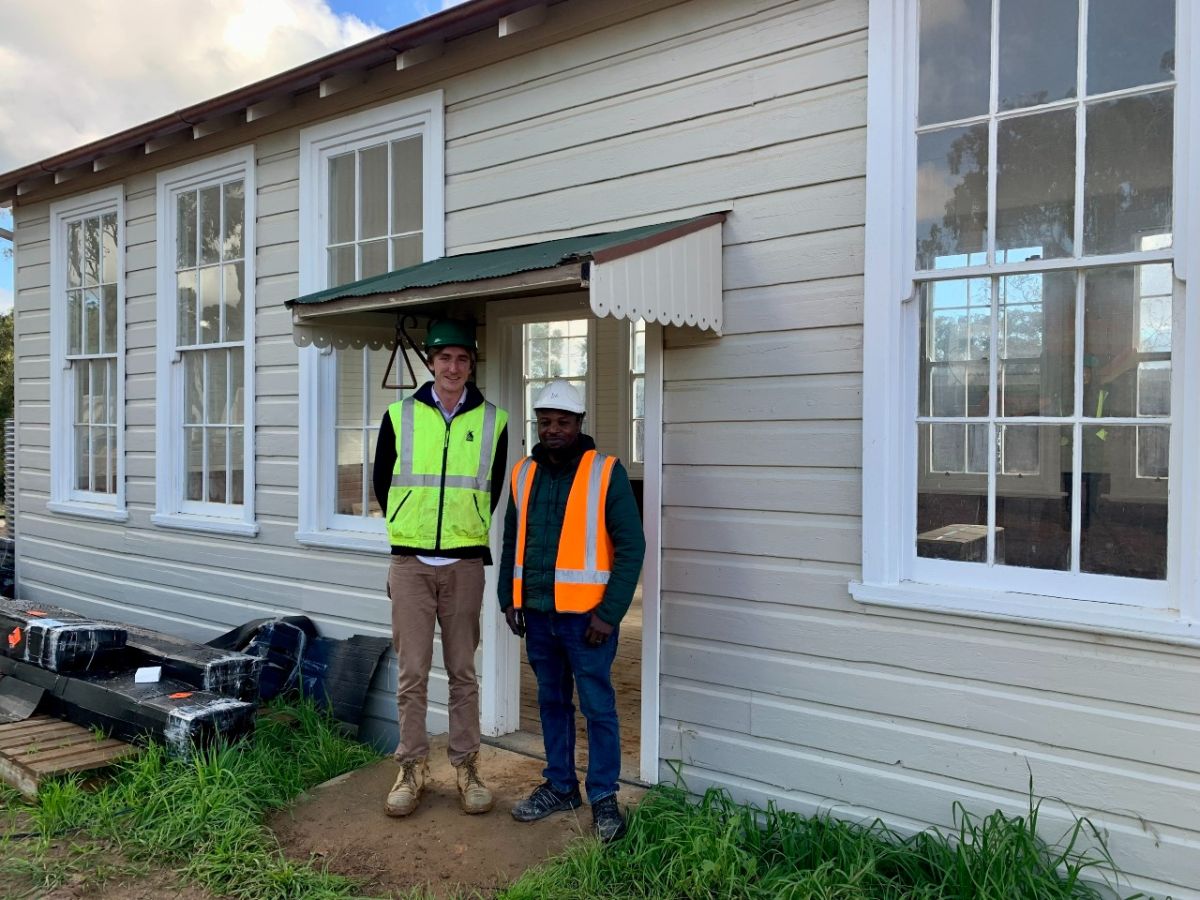 ---
Projects & Works
Museum on the hill aims to preserve history
Published: 24 Jun 2022 12:46pm
The $4.88 million redevelopment of the Museum of the Riverina's Botanic Gardens site on Lord Baden Powell Drive has reached a milestone, with the roof completed and internal wall framing underway for the new exhibition gallery.
The capital works project will deliver major improvements to the museum's exhibition space and upgrade storage areas to manage the museum's large and diverse permanent collection holdings, as well as improve the overall visitor experience to this community facility.
While the new building works are progressing the museum team are working behind the scenes preparing to return the collections onsite that are currently located in temporary storage locations. The upgraded collections storage areas will include a walk-in freezer, which is essential for preventative pest management; museum grade climate control; specialised lighting; and custom designed shelving. These upgrades will allow the Museum of the Riverina to improve the overall care and management of the thousands of objects that make up their permanent collection holdings, for future generations to research, explore and enjoy.
The project is funded through the State Government's NSW Regional Cultural Fund ($3.18 million) and the Federal Government's Building Better Regions Fund ($1.7 million).