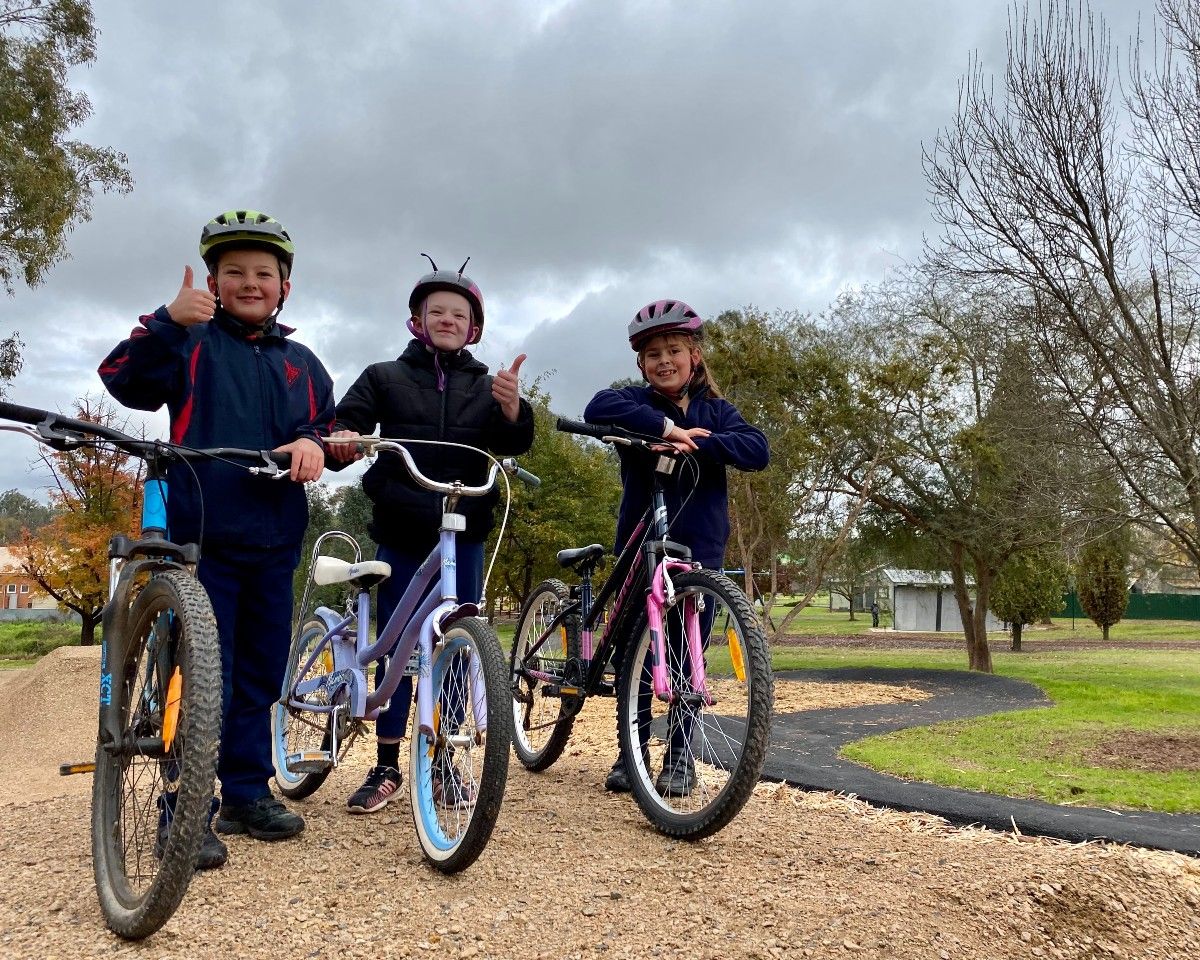 ---
Parks & Recreation
New Tarcutta bike track opens
Published: 09 Jun 2022 4:39pm
The village of Tarcutta celebrated today as its new bike jump and pump track was officially opened in Paddy Osborne Park.
The eagerly awaited track is the result of a collaboration between Wagga Wagga City Council and the Tarcutta Progress Association, who were successful in applying to the NSW Government ClubGRANTS program to help fund the $127,000 track's creation.
Wagga Wagga City Councillor Amelia Parkins said the track was evidence of what community members and Council could achieve together.
"I'd like to congratulate the Tarcutta Progress Association, in particular Treasurer Kathy Peel, for initially letting Council know the community wanted recreational spaces for their young people, and for the effort made in securing additional funding for the bike track," Cr Parkins said.
"It's pleasing to see committed community members working with Council to create something like this track, which not only benefits local residents, but will help draw travellers and visitors into Tarcutta for years to come."
Tarcutta Progress Association Treasurer Kathy Peel applied for the grant funding after residents overwhelmingly responded in favour of a bike track when asked what they would like to see in the town.
Mrs Peel said she was pleased to have achieved the "enormous task".
"Working with Council has been good; I was always kept in the loop and always asked for my opinion," Mrs Peel said.
Now that the track is finished, the Tarcutta community is equally happy with the outcome.
"Everyone loves it!" Mrs Peel said.
"Parents have commented when they see me that their children love it and the school has used it several times already by taking the children out and utilising it during school hours as an activity.
"The townspeople are just pleased to see improvements happening in the community."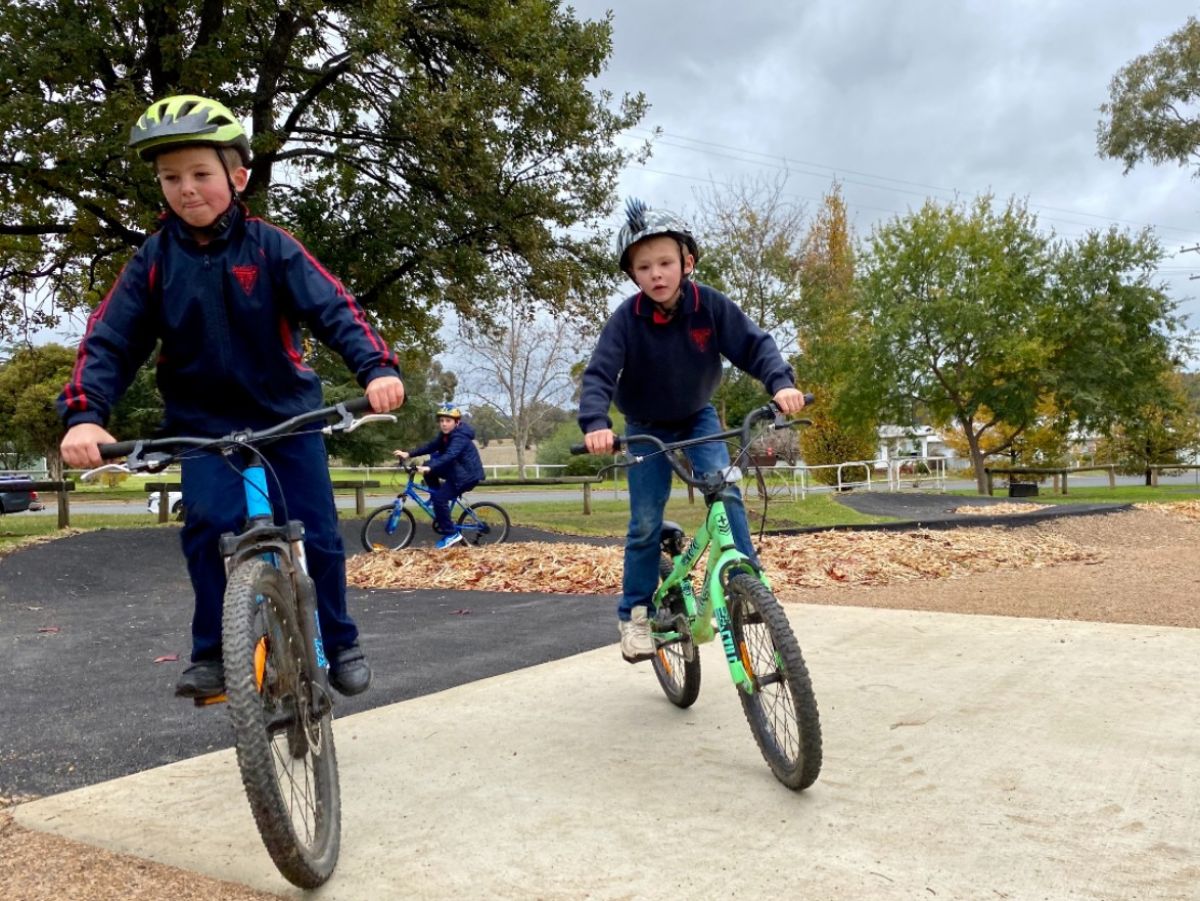 Parks & Recreation Assets Officer Rob Owers said the desire for a track in Tarcutta had been noted in Council's development of the Recreation, Open Space and Community Strategy 2040.
"The Tarcutta community let us know they wanted recreational spaces for their young people, so this track is a result of that feedback," Mr Owers said.
The design of the track was also a team effort, with Mr Owers and Tarcutta community members working together to achieve the final layout.
"We wanted to make sure a whole range of ages would be able to ride the track," Mr Owers said.
"The outside 140-metre track is a hot mix pump line with rollers, berms and table-top jumps that nearly anyone can ride, from a three-year-old to an adult, and is perfect for skateboarders, scooters, and all kinds of bikes. It has a bit of slope so it's easy to get some speed up.
"Down the middle we have two dirt jump lines, one easier and one harder, with a series of table-top jumps up to 1200 mm high. Both have a berm that turn them into a slip lane, so riders can safely slipstream back onto the outside track. We've also got little berms that help you generate pace to get up the hill, which makes the uphill section fun.
"Whether you're on a scooter with 4 inch wheels or a mountain bike with 29 inch wheels, it's fun to roll around, and it's fantastic to see the kids out here having a good time."
The $127,000 Tarcutta Bike Jump and Pump Track was funded by the NSW Government ClubGRANTS Category 3 Infrastructure Grants program ($87,000) and Wagga Wagga City Council ($40,000).