---
Projects & Works
Share with Care: shared path etiquette
Published: 17 Jun 2022 2:42pm
Work continues on Wagga Wagga City Council's Active Travel Plan this week with the installation of key signage aimed to educate the community on shared path etiquette.
Already proving popular, the 13 shared pathways completed as part of the $15.8 million project provide a safe option for adults and children to cycle, walk, scoot or skateboard to destinations around the city.
Council Project Coordinator Henry Collie said the sealed and line marked shared pathways are perfect for a leisurely walk, parents with prams, and children transitioning from four wheels to two.
"They are designed to be shared equally and be enjoyable for a diverse range of users so it's important we keep ourselves and each other safe by following some simple tips," Mr Collie said.
"Riders are encouraged to stay aware of their surroundings and respect other people using the path."
Director Projects Silas Darby said all community members want to feel safe and be in a friendly environment.
"Knowing the wide range of users of our shared pathways, we are relying on the whole community to help keep them as they were intended ­– welcoming and safe," Mr Darby said.
"We are so pleased to be seeing more and more children riding or walking to school via the linked pathways, such as Nelson Drive, Ontario Drive and Plunkett Drive on the Lake Albert link."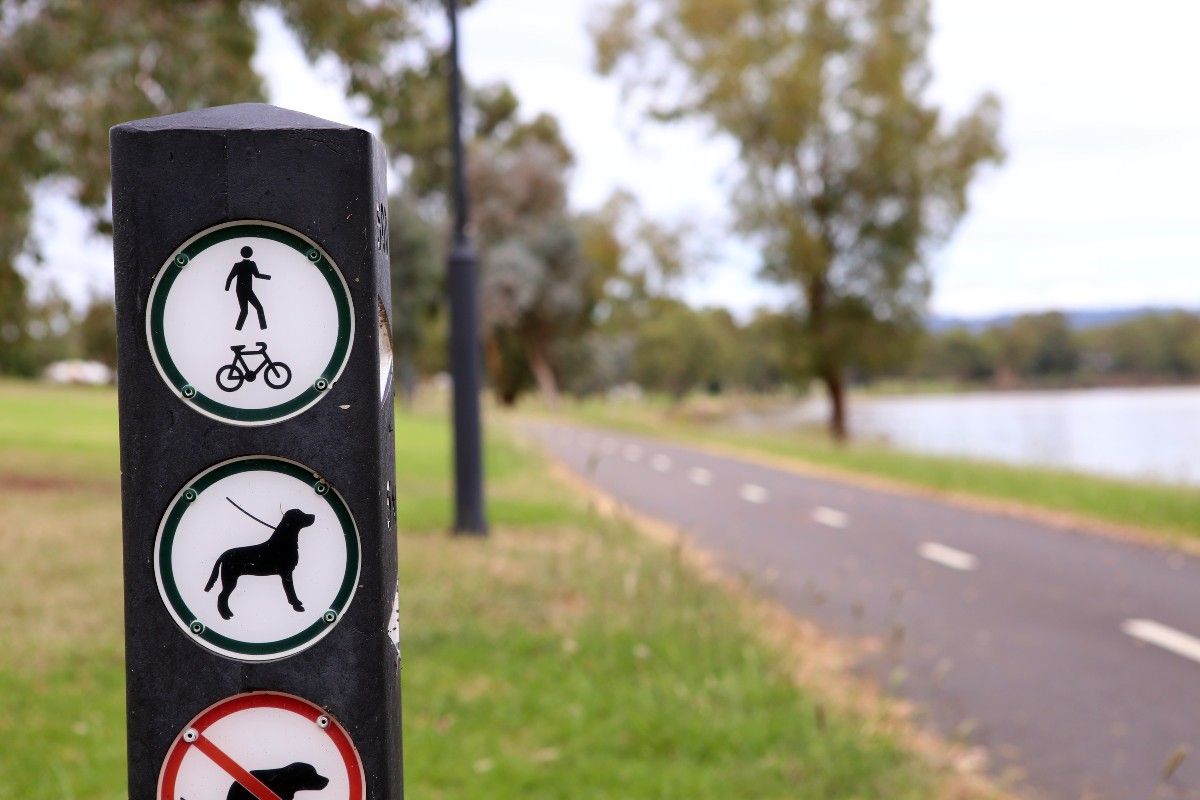 Billy Hindmarsh, keen cyclist and head mechanic at Wagga Cycle Centre, praised the shared paths and encouraged more riders to get out and discover the city via bike.
"The shared paths and signage introduces kids to the fundamentals of road rules early and gives parents a level of comfort knowing they can get around safely," Mr Hindmarsh said.
"Riders sticking to the left and traveling at a safe speed is key to a safe shared path."
The Active Travel Plan project is jointly funded by the NSW Government and Wagga Wagga City Council.
---
Take a look at our Shared Pathway Guide to plan a ride this weekend:
Wagga Wagga Active Travel Plan
---
Shared pathway safety tips for bike riders:
Share with care and pay attention to the signs
Smile and say a quick 'hello' – a little courtesy goes a long way
Ring early – to alert people of your presence
Enjoy the journey – and slow down for children, pets and people
Keep to the left of the path except when overtaking
Ride at a safe speed and slow down when overtaking
Be prepared to give way at shared intersections