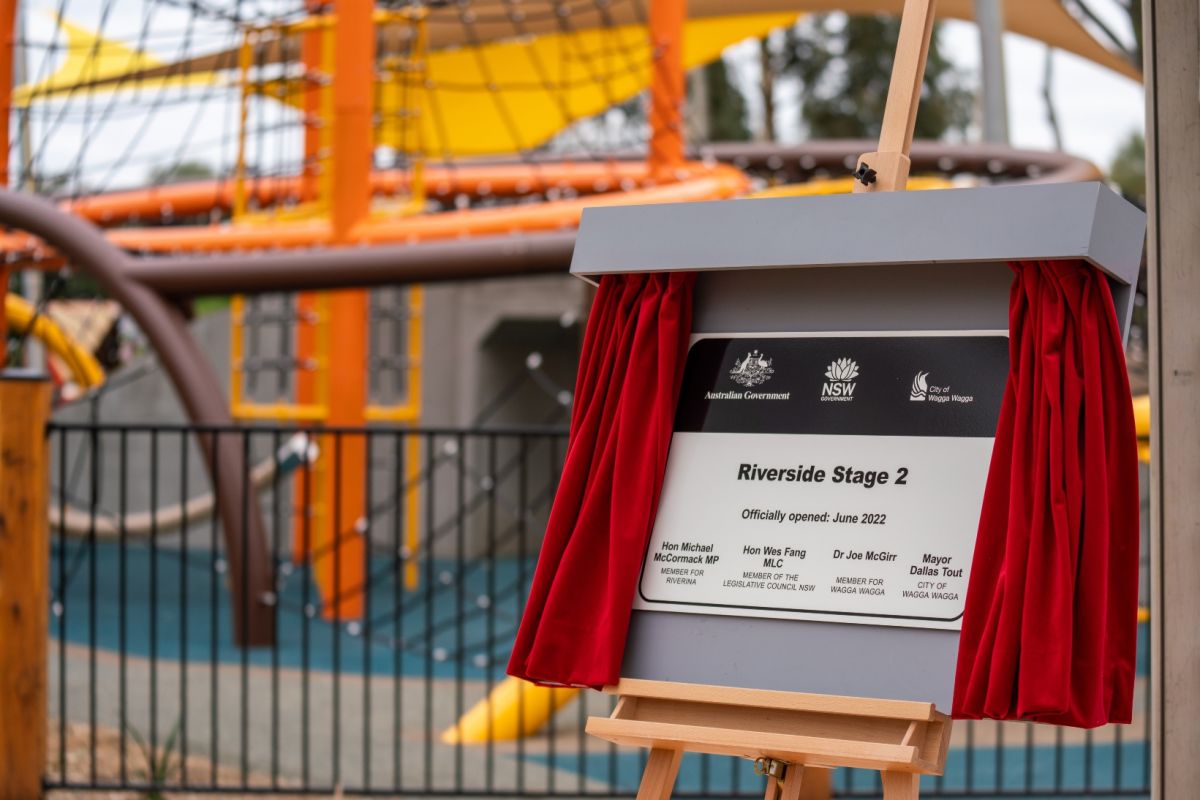 ---
Projects & Works
Wagga Wagga's Riverside Revival
Published: 14 Jun 2022 2:40pm
Wagga Wagga's eagerly awaited Riverside redevelopment will allow more people to play, relax and enjoy the Murrumbidgee River, thanks to a boost from the NSW Government's Regional Growth – Environment and Tourism Fund.
The $9.93 million Riverside Stage Two project was funded through a $5 million grant from the NSW Government's Regional Growth - Environment and Tourism Fund, $3.08 million from the Commonwealth Government's Local Roads and Community Infrastructure Fund and $1.85 million from Wagga Wagga City Council.
---
Riverside Redevelopment - Stage 2
---
The Riverside redevelopment will turn the Wagga Beach and Murrumbidgee River precinct into an attraction for residents and visitors to the region, and an ideal venue for festivals, markets and musical performances.
Works include upgraded fencing, lighting, walk and cycle paths, an events stage, parking, new accessible amenities, and an all-abilities playground inspired by the city's paddle-steamer past and the old Wagga Water Whizz.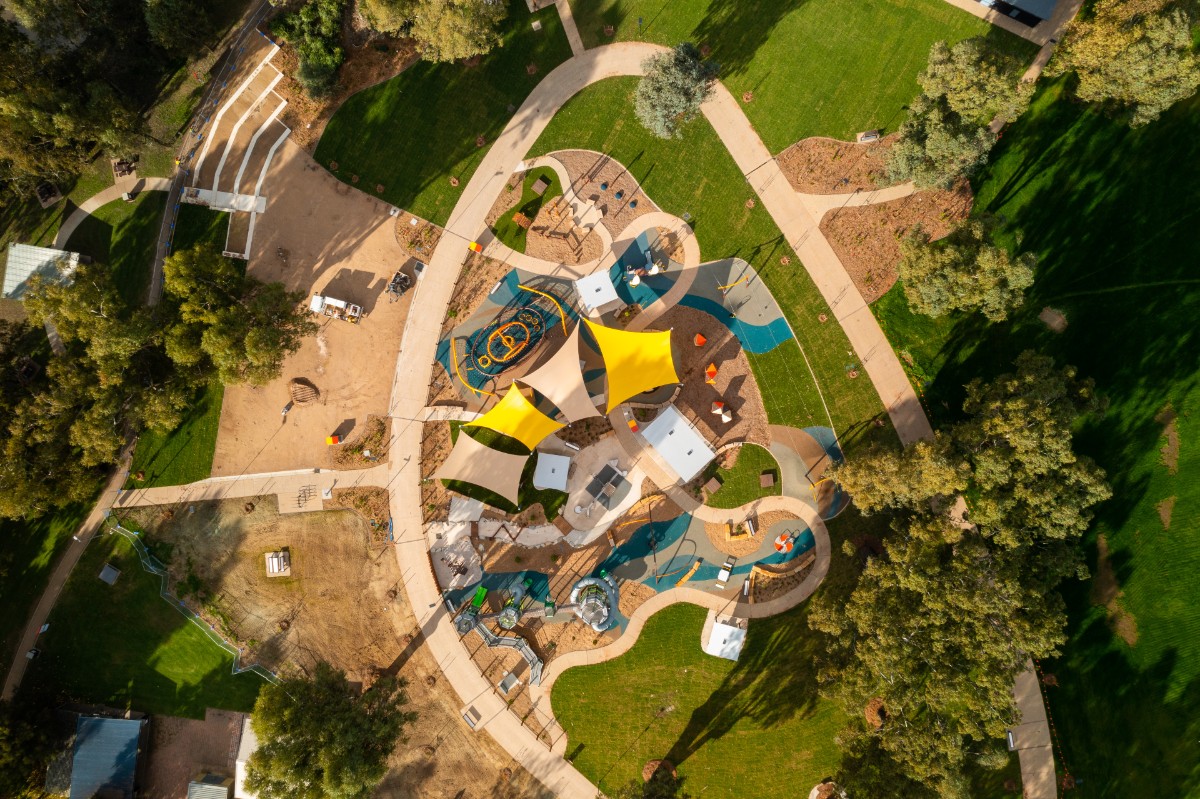 Deputy Premier and Minister for Regional NSW Paul Toole said the $300 million Regional Growth - Environment and Tourism Fund had backed projects that activate iconic tourist attractions, grow destinations and drive economic growth by increasing overnight visitation and business activity in regional NSW.
"The Wagga Beach is a gem in the heart of the Riverina and these upgrades mean it will continue to be a place for families and friends for generations to come and enjoy," Mr Toole said.
The Riverside redevelopment project is exactly what the fund was intended to deliver and I look forward to seeing the economic benefits it will produce for Wagga ."
Member for Wagga Wagga Dr Joe McGirr said the project's completion was a delightful addition to Wagga Wagga's Murrumbidgee River precinct that will enhance the city's appeal to both residents and visitors.
"I would also like to commend Wagga Wagga City Council and our Wiradjuri community for their collaboration, which has helped to create this wonderful new attraction," Mr McGirr said.
"It's great to celebrate the Murrumbidgee River which is so much a part of our city. The Riverside precinct will make Wagga Wagga an even better place to live."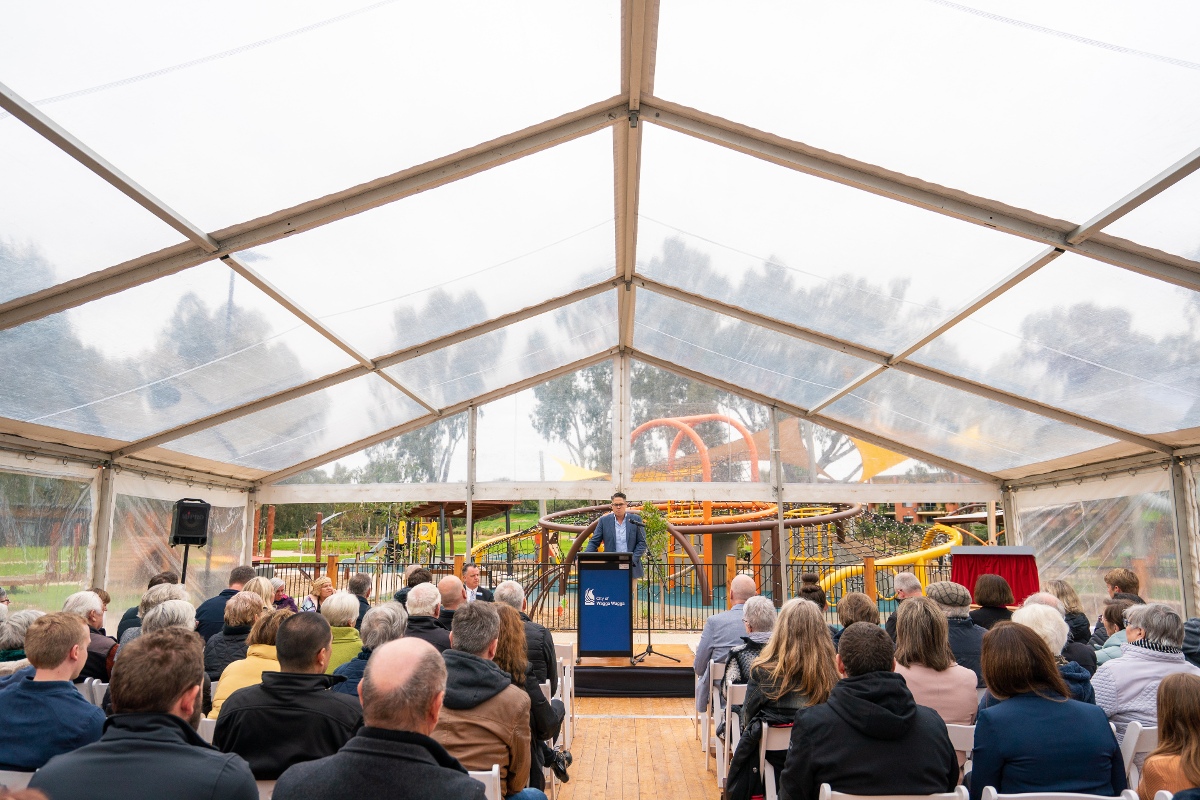 Duty MLC for Wagga Wagga, Wes Fang, said the Riverside redevelopment will become a top attraction for residents and visitors to the Riverina.
"The Riverside redevelopment will rejuvenate the entire precinct, hosting food and wine festivals, markets, musical performances and other outdoor events. It will become a destination in its own right but also importantly create linkages to the city's CBD and civic precinct.
"The new accessibility improvements to the park, including the installation of a changing places facility and an all-abilities playground, mean more people will be able to enjoy this wonderful site and all it has to offer".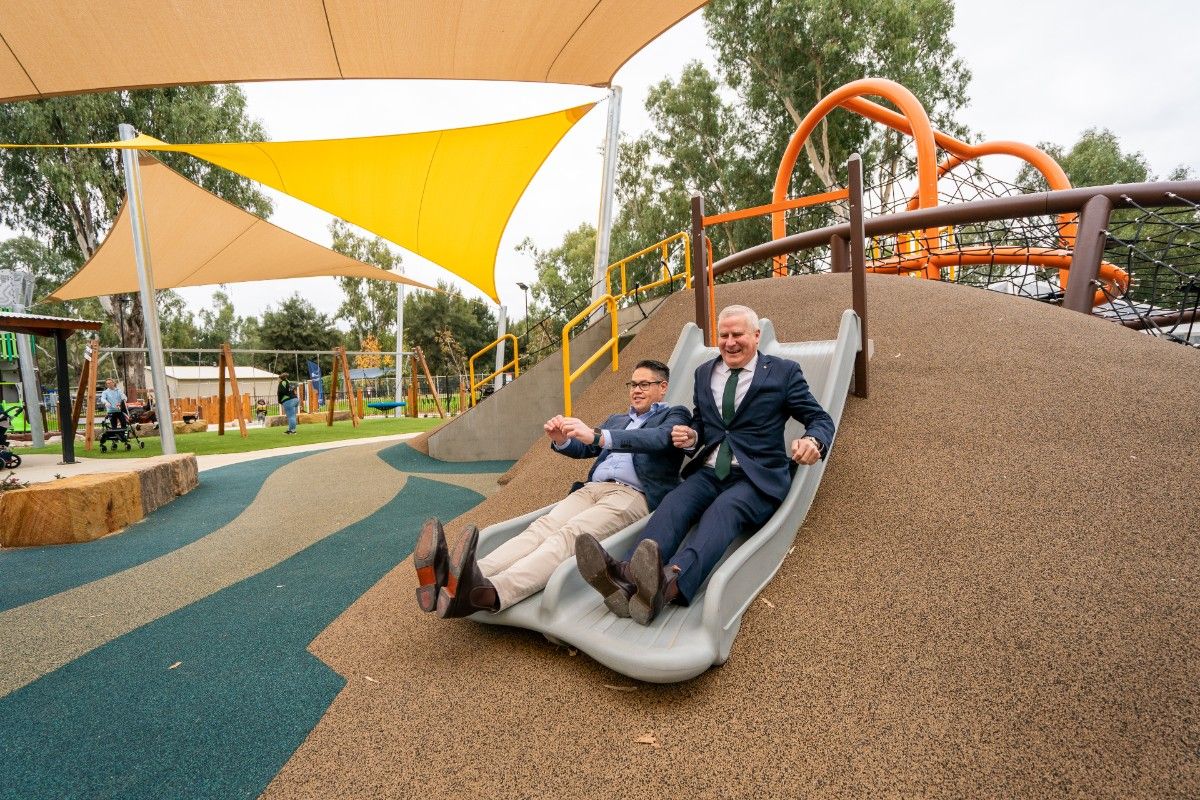 Member for Riverina Michael McCormack said he was delighted $3,082,560 from the Local Roads and Community Infrastructure (LRCI) program went towards this worthwhile project.
"The LRCI program, which I put in place as Deputy Prime Minister, is about delivering projects that help make local communities even better places to live, work and raise a family – stage 2 of the Riverside project is doing exactly that," Mr McCormack said.
"This is the result of all three levels of government working together, supporting local jobs and boosting the local economy, to deliver a rejuvenated Wagga Wagga Beach precinct which will provide a wonderful space for the community for generations to come."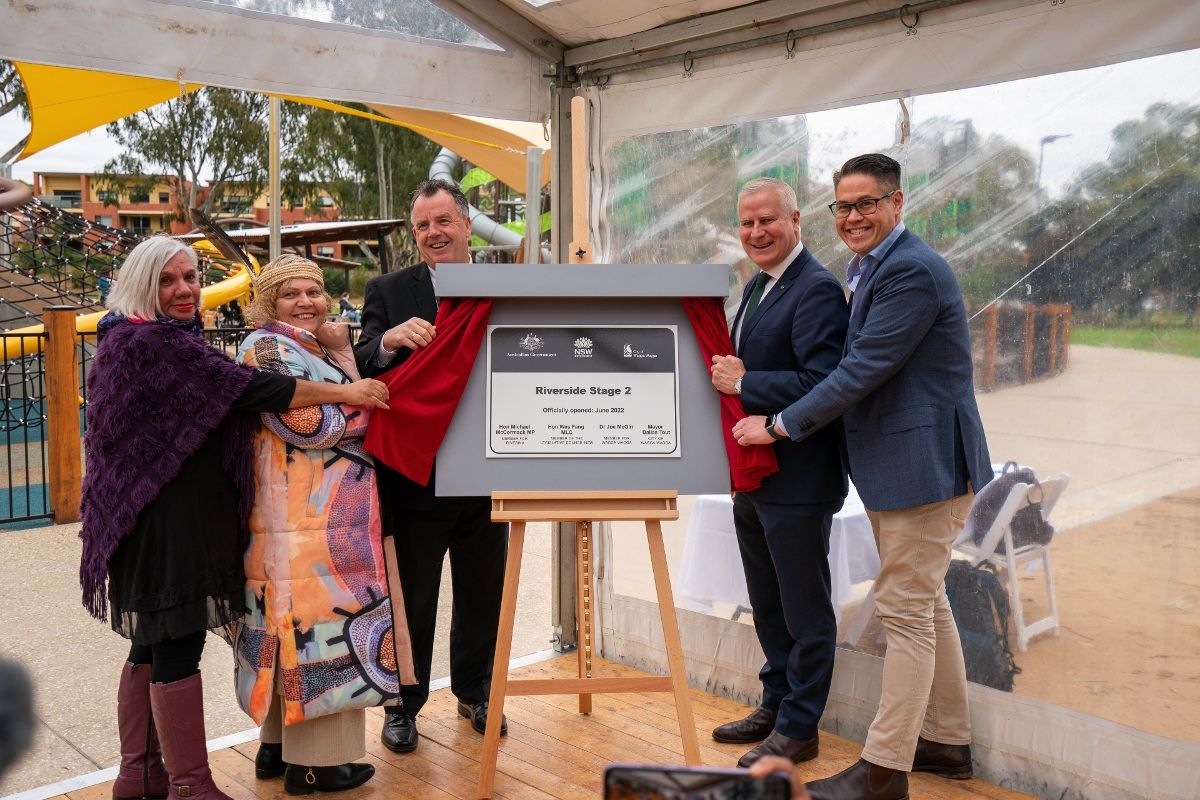 City of Wagga Wagga Mayor Cr Dallas Tout said the Riverside precinct is an important Wiradjuri space.
"Council has partnered with Wiradjuri community members on the project to ensure the final product delivered great benefits to Wagga Wagga while being respectful of the cultural significance of the site," Cr Tout said.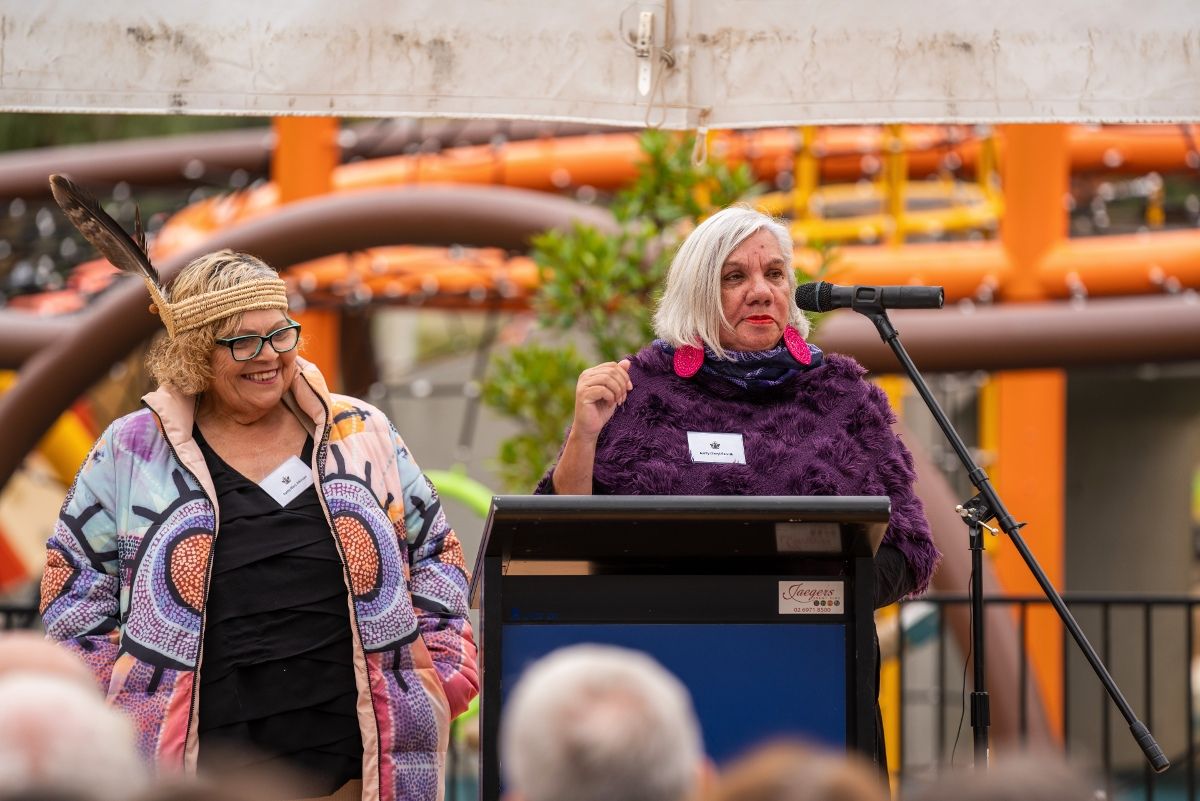 "The Riverside redevelopment has delivered a recreation and events hub that will service both the community and visitors to the region, but it is more than just a destination playground.
"Its proximity to the city centre is a key feature, giving people who are at the Riverside precinct easy access to businesses within the city, generating significant economic benefit to the broader community."
The $300 million Regional Growth Environment and Tourism Fund is part of the NSW Government's $2 billion Regional Growth Fund, which is being invested in local projects that improve the lives of people living in regional NSW.