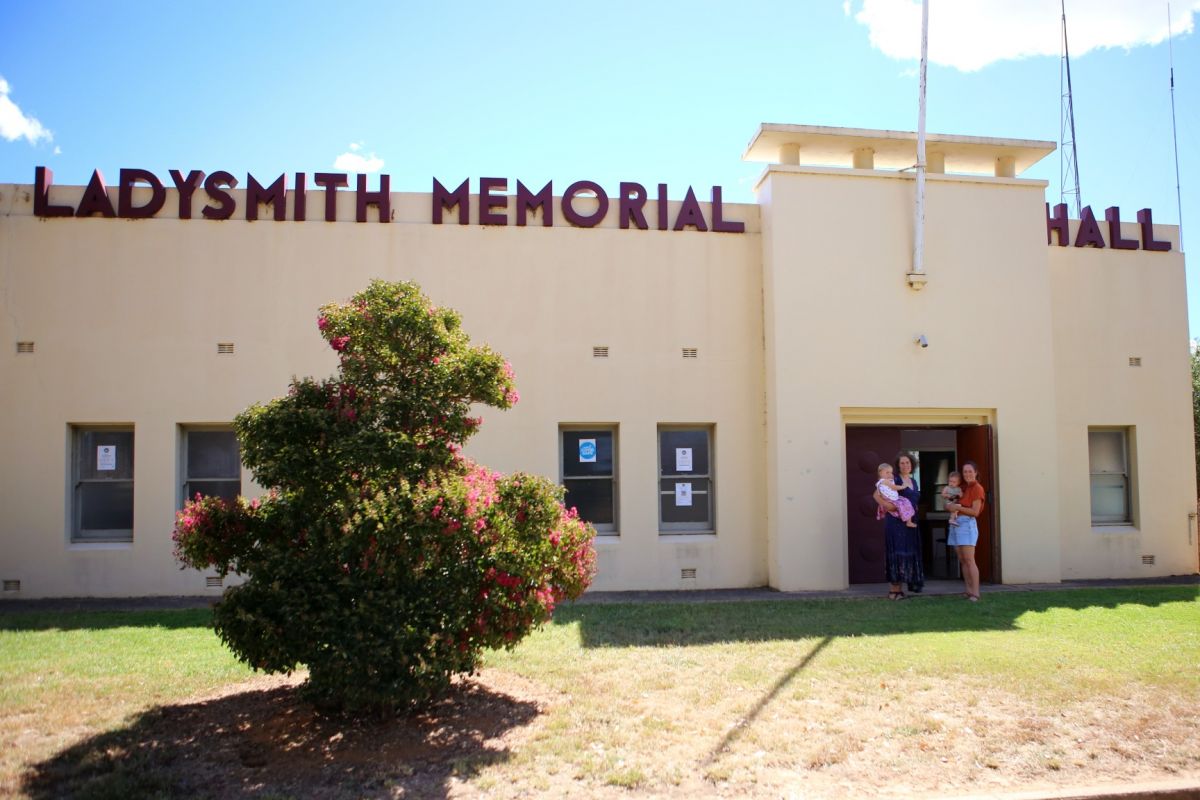 ---
Community
Apply for a slice of Council's Annual Grants funding pie
Published: 04 Mar 2022 2:12pm
Community organisations, groups and individuals who have a project, event or great idea for the local community are being invited to apply for funding under Wagga Wagga City Council's Annual Grants Program.
Applications for the 2022/23 program open Monday 7 March, with a total of $202,000 available across 10 categories: Community Programs and Projects; Recreational Facilities; Neighbourhood and Rural Villages; Rural Halls; Arts, Culture and Creative Industries; Local Heritage; Events; Natural Environment; Youth Led Initiatives; and Small Business.
The Annual Grants Program is part of Council's commitment to developing a vibrant and diverse community in line with the goals of the Community Strategic Plan 2040.
---
2022/2023 Annual Grants Program
---
Mayor of the City of Wagga Wagga Councillor Dallas Tout said it is a popular initiative which signals Council's significant support for community-led events, new ideas, programs and the local business community.
"This program supports a diverse range of projects that directly benefit our community," Cr Tout said.
"It's one of many ways Council can support our community at a grassroots level, whether you live in a city suburb, a village or in a rural area.
"It is always encouraging to see a strong response to the program, and I look forward to seeing these projects come to fruition over the next year.
"The grants cover a wide range of projects and initiatives which reinforces how diverse, inclusive and progressive our community is, and forms part of our commitment to helping foster a strong and vibrant community."
Each year, Council invites organisations, groups, individuals, and small businesses in the Wagga Wagga Local Government Area to apply for the community grants.
The 2021/22 program supported 62 projects, including:
Ladysmith Playgroup – $5000 in the Neighbourhood and Rural Villages category for a project called Creative Youth Connections, facilitating local theatre and performing arts company Oddball as Artist in Residence at the Ladysmith Playgroup.
Euberta Public Hall – $8023 in the Rural Halls category to install concrete paving and widen the supper room door to improve access for people with restricted mobility.
Wagga Aboriginal Women's Group Incorporated – $4000 in the Events category toward the Marramarra Aboriginal Markets, featuring stores run by local Wiradjuri and First Nations artists and businesses, selling products and showcasing their unique talents and cultural knowledge.
Director Community Janice Summerhayes said the program continues to evolve each year to ensure Council is meeting the needs of our community.
"Through the annual grants program, Council can support a wide range of services and activities that build community capacity, foster social networks and information exchange, and builds on existing community strengths," Ms Summerhayes said.
"We will be holding a community consultation session on Thursday 24 March. I encourage anyone interested in applying for a grant to attend and learn more about the application process and discuss their project ideas and plans with our grants officers."
The consultation session will be held in the Council Meeting Room at the Civic Centre between 10am and 12pm. Registration is essential and can be made by emailing grants@wagga.nsw.gov.au or contacting Kristin Quirk on 1300 292 442.
Applications for the 2022/23 program close on Monday 2 May 2022 at 10am.
To find out more about the Annual Grants Program 2022/23 or keep up to date with funding opportunities, visit wagga.nsw.gov.au/grants