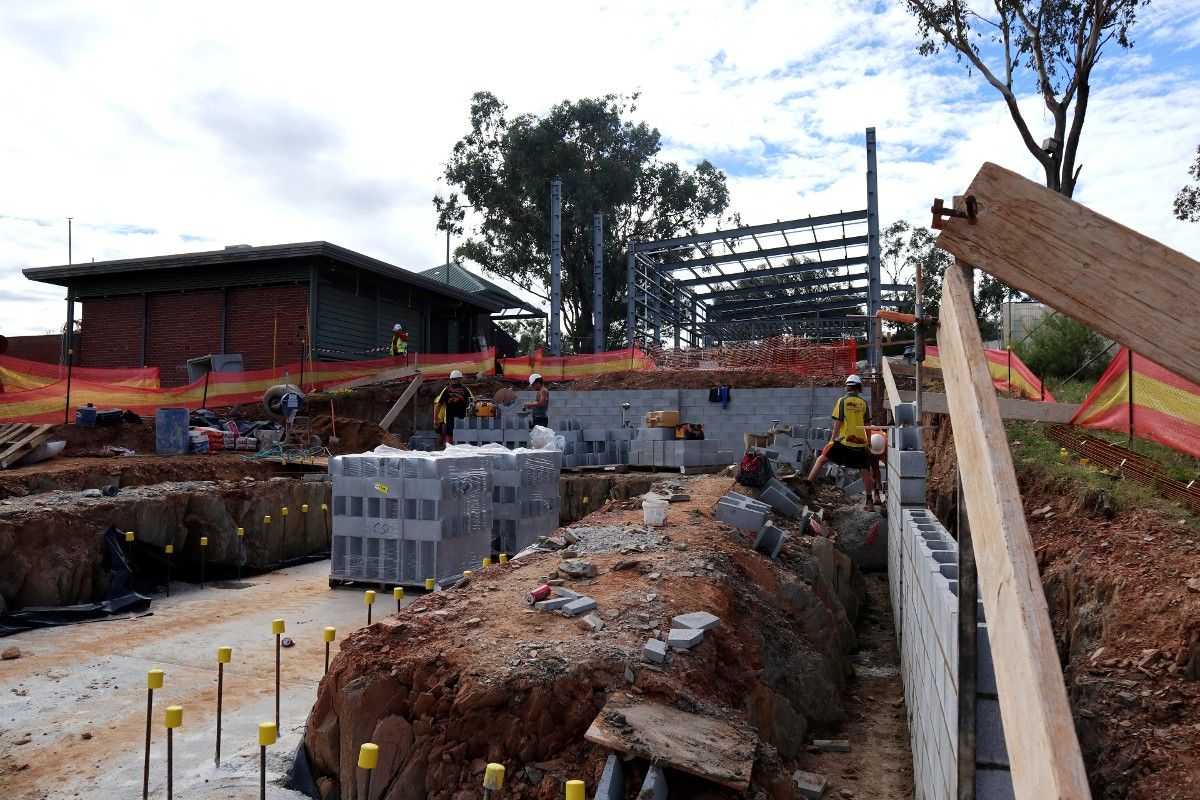 ---
Projects & Works
Museum of the Riverina redevelopment marks a milestone
Published: 10 Mar 2022 1:11pm
The $4.88 million redevelopment of the Museum of the Riverina's Botanic Gardens site on Lord Baden Powell Drive has reached a milestone, with the structural steel being installed for the new exhibition gallery.
The project is funded through the State Government's NSW Regional Cultural Fund ($3.18 million) and the Federal Government's Building Better Regions Fund ($1.7 million).
Museum of the Riverina Redevelopment
The capital works project will deliver major improvements to the museum including a new exhibition gallery, community learning space, upgrade of the existing museum building into a collection storage space to manage the museum's large and diverse permanent collection holdings, and improve the overall access and visitor experience to this community facility.
Project Manager Tom Lemerle said the new exhibition gallery is located in front of the existing museum building.
"While the cladding is not up yet, with the structural steel now being installed, it gives an understanding of the scale and form the final building will have when completed," Mr Lemerle said.
"Once the structural steel is completed, the roof will go on and then we will proceed with the building fit out and finishes.
"In the existing museum building, the focus has been on plastering works and internal wall linings and that's all completed and ready for painting.
"We are upgrading the existing building into a really good storage space for the museum's collections."
Another part of the redevelopment schedule is the conversion of the historic Frog Hollow schoolhouse, situated on the western side of the site facing east, into a modern education space. These works are also on track, with external painting completed and internal painting underway.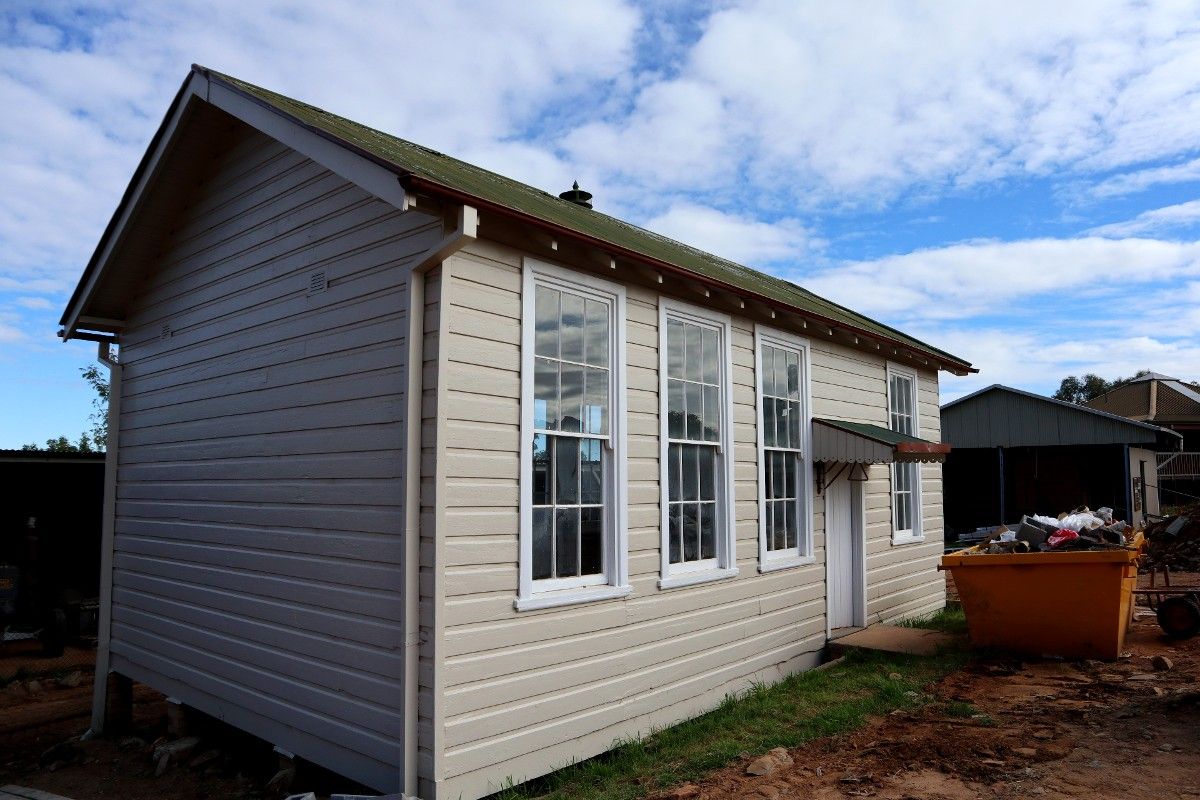 Museum Manager Luke Grealy is excited about what's ahead for the museum service.
"We will have a collection storage facility, including cold storage object treatment and processing spaces, dedicated collection shelving and storage and staff office spaces.
"These improvements will enable us to care for the 25,000 objects in the Museum's permanent collection holdings and tell our city's and the wider region's story in new ways to wider audiences."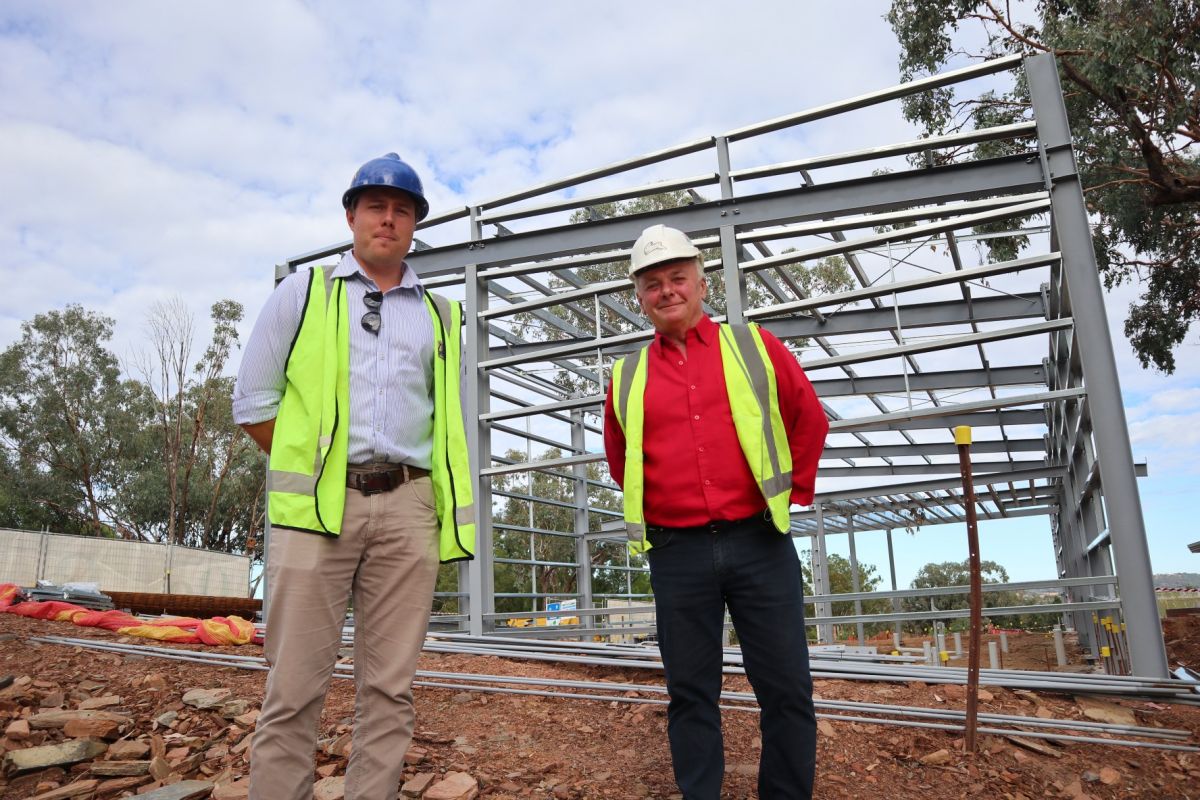 The capital works program is expected to be completed mid-year, followed by a return-to-site process for the collection holdings that are currently located in temporary storage locations to protect them while the capital works program is underway.
The museum is expected to reopen to the public in late 2022.