---
Arts & Culture
Outstanding imaginations: students help design artwork for pump station refresh
Published: 24 Mar 2022 2:59pm
Students from Wagga Wagga Public School are helping artist Carla Gottgens create designs to be used in the transformation of a nearby wastewater pump station at Simmons Street park.
Wagga Wagga City Council initiated an Expressions of Interest process in October 2021 seeking an artist to transform the pump station with a new vibrant creative treatment.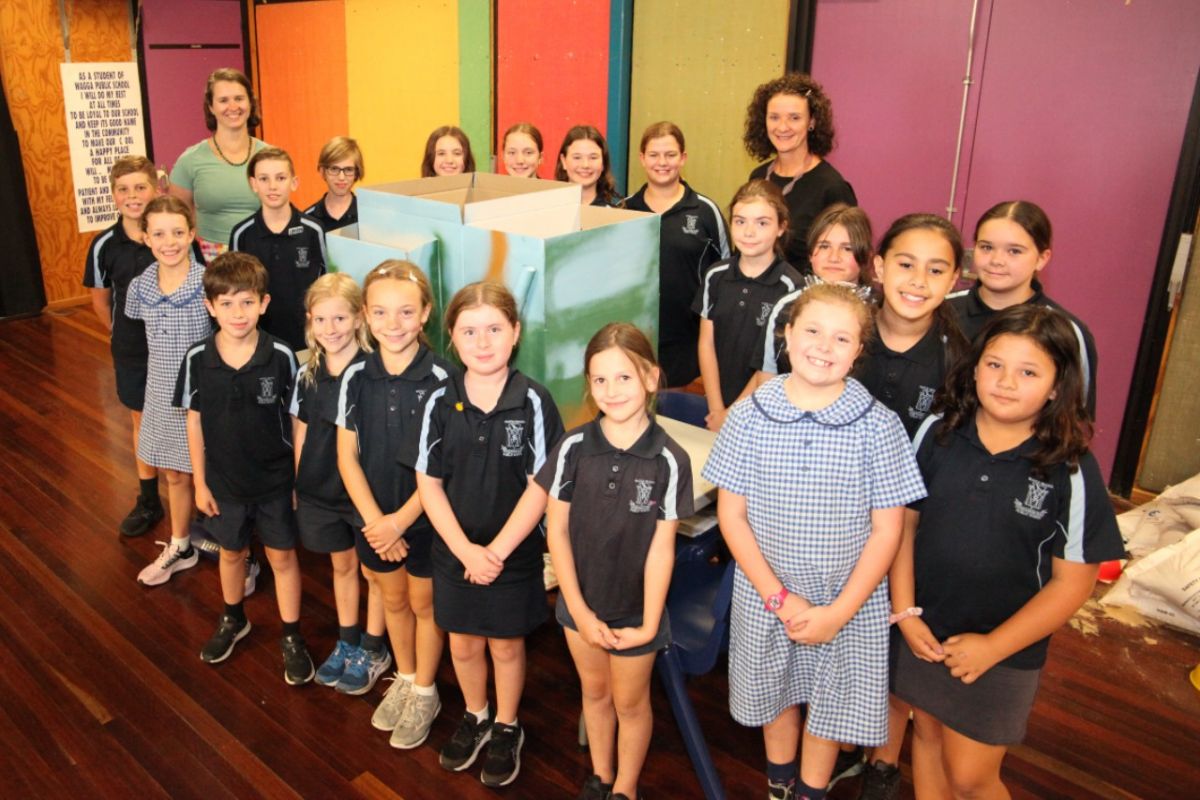 Cultural Officer Lauren Reynolds said Wagga Wagga Public School was invited to be involved in the project given the school's proximity to Simmons Street park.
"We wanted children who live and go to school in the neighbourhood to be involved, and the school was really happy to take part and have been very supportive," Ms Reynolds said.
A group of students provided Council's selection panel with feedback on the various designs submitted for the mural project, with the panel ultimately selecting Ms Gottgens' design concept.
"The students really liked Carla's design which involved animals, activities, and an element of seek-and-find with little creatures and other surprises hidden throughout the mural," Ms Reynolds said.
"The children felt this would appeal to the young children who use the playground – which is great that they were so considerate of what would work in that space."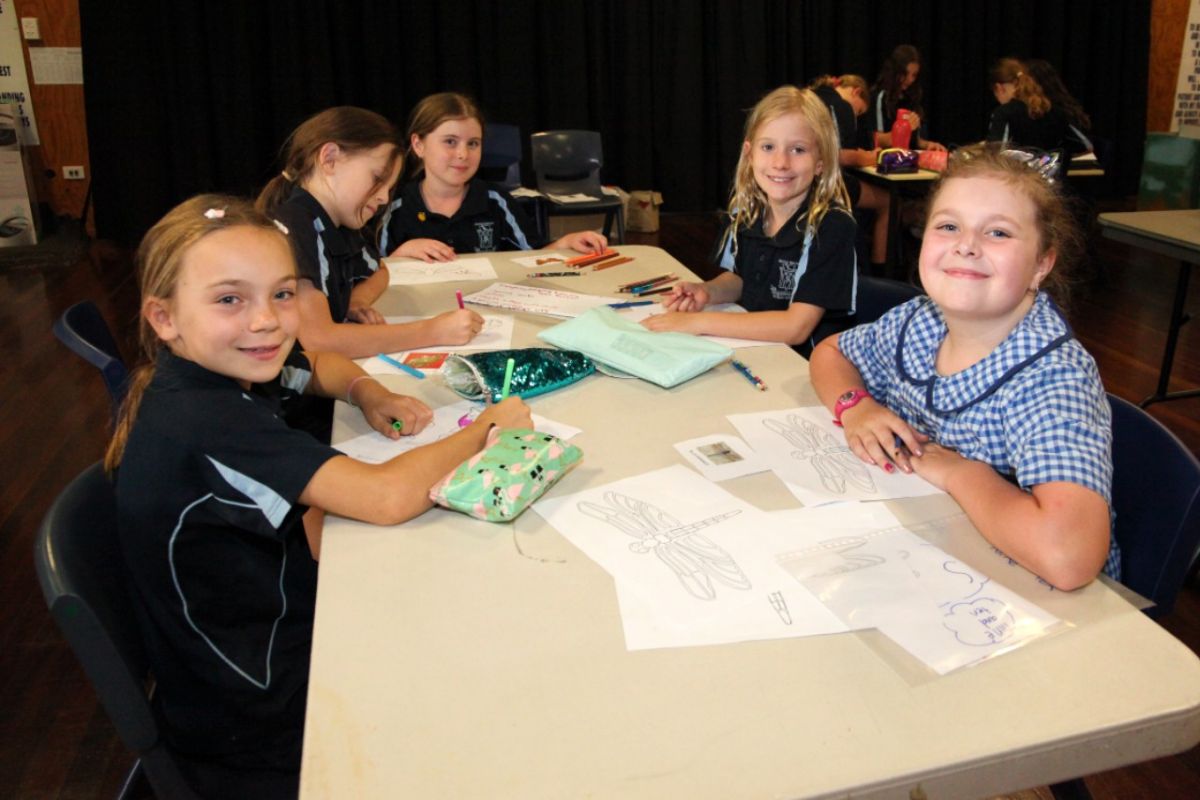 This week Ms Gottgens delivered a creative workshop program with a mixture of students from grades 3–6, exploring themes of play, natural environment and connection.
The students created images of various animals, insects and birds which will contribute to the final design to be installed on the pump station next month.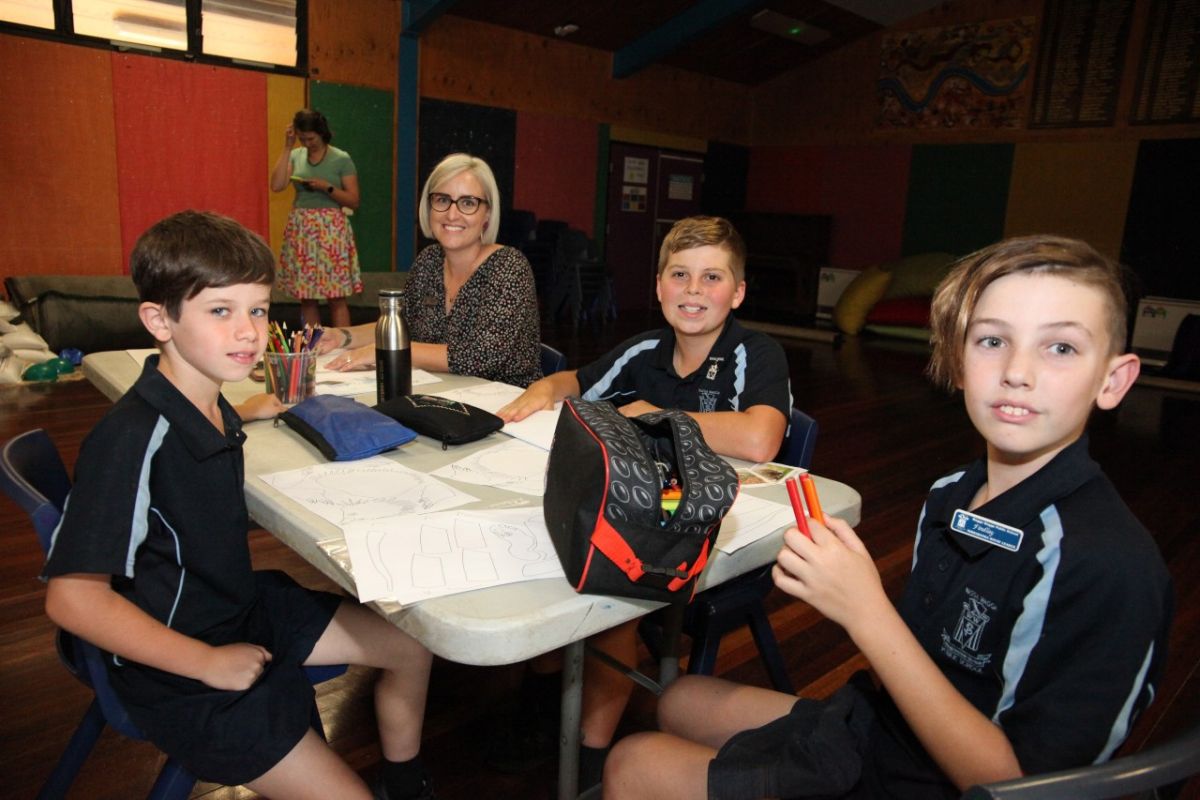 Ms Gottgens said it was important for the children to have a feeling of ownership of the artwork.
"This series of workshops is really important for the Simmons Street pumphouse, partly because the kids will use the park all the time … it's essentially their project," Ms Gottgens said.
"As a practicing artist …you have to create something that is site-specific and has relevance to the people who will live, work and play in that area long after the artist has gone.
"Working with children is a great way to tap into the next generation of thinkers to get inspiration – their imagination is outstanding."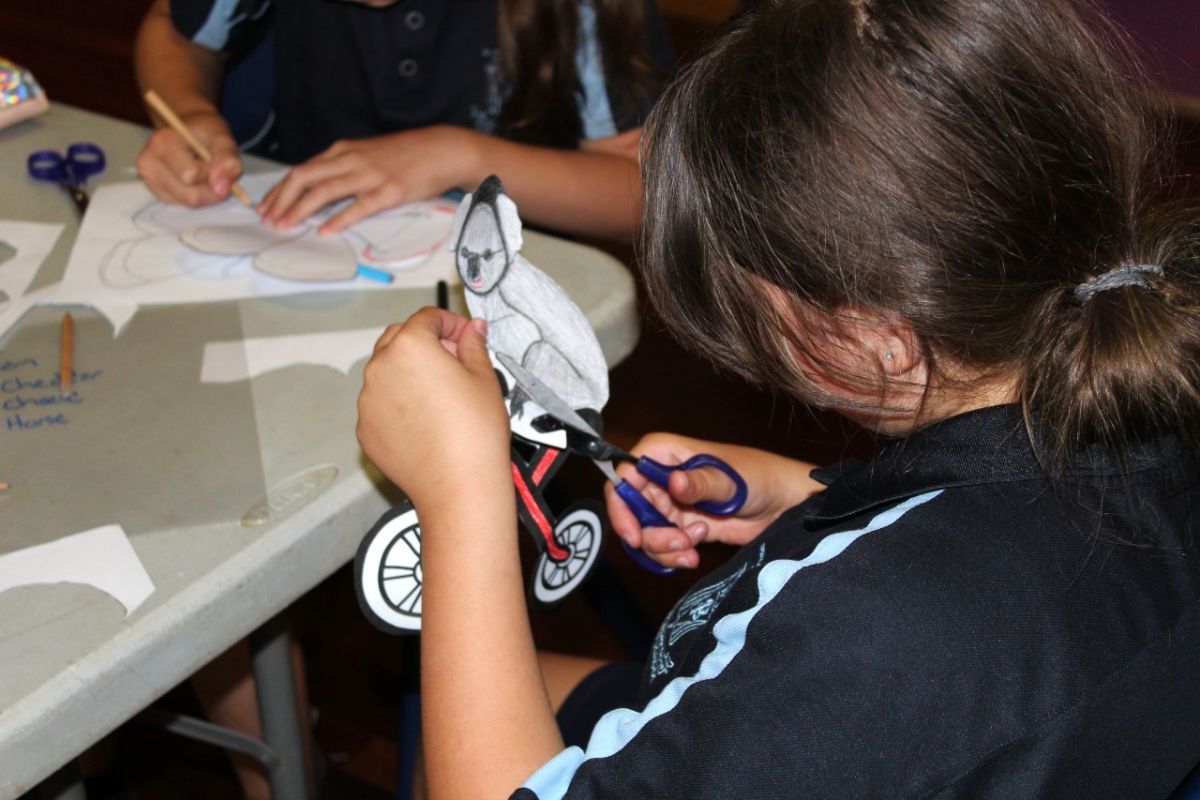 The finished project will improve the public amenity and street appeal of the site, and provide students of Wagga Wagga Public School who live and learn in the neighbourhood with new creative experiences and skills development.
The painting of the pump station is scheduled to be carried out between 7am and 5pm from Thursday 14 April to Sunday 24 April 2022, weather permitting.