---
Community
Report card from City Centre Survey released
Published: 04 Mar 2022 11:48am
The results of the Wagga Wagga City Centre Survey are in, with community feedback identifying what is working and what can be improved as the city continues to grow and develop.
As part of the City Centre Master Plan project, Wagga Wagga City Council partnered with Place Score, an expert team of social researchers, to conduct a survey of our residents and businesses in 2021 to find out what kind of city centre they want.
Almost 800 people participated in the City Centre Survey, which focused on the city's economic hub, particularly the blocks along Baylis and Fitzmaurice streets.
---
To find out more:
City Centre Master Plan Project
---
Council's Manager City Strategy Chris Barrett said overall, when compared against other CBDs across Australia, Wagga Wagga ranked well in several areas.
"There was a lot of positive feedback, with the highest rated attributes associated with the ease of being able to walk around our city centre, the general cleanliness of the precinct, and the sense of safety," Mr Barrett said.
"The improvements identified included the requirement for more spaces for different daytime and night-time activities and events, maintenance of street furniture, vegetation and natural environment, outdoor dining and carparking.
"This suggests that the community is not looking for a complete revamp of the city centre's design or structure, but rather would like to see smaller changes which will have a higher community benefit – bringing vibrancy and activity to the centre."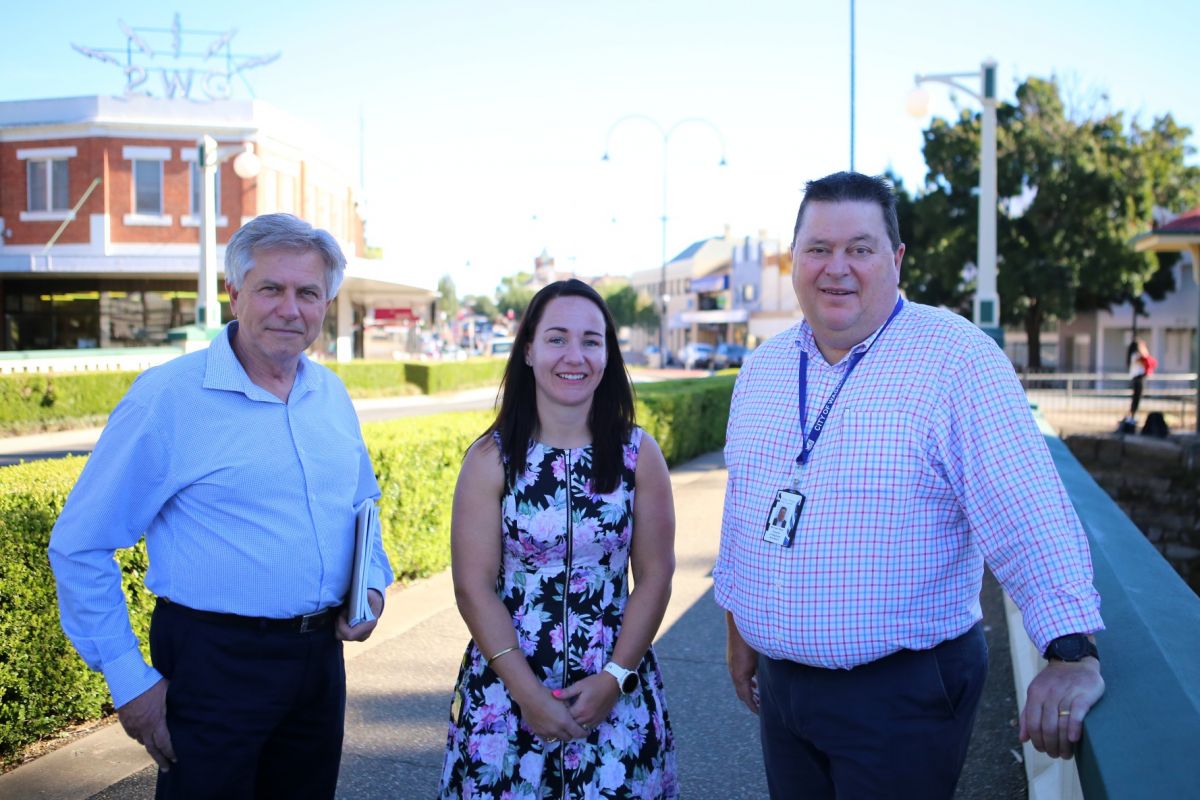 The survey's results provide the base data and information that will shape the brief for the City Centre Master Plan project.
The proposed master plan will help ensure new development and design supports and encourages activity in the city centre.
When completed, it will inform changes to Council's planning controls including land use, density, height restrictions and urban design.
"Wagga Wagga is growing, and the city centre needs to keep up to be able to cater for the growing demands that we expect over coming decades," Mr Barrett said.
"The CBD is the heart of the city. To attract people to move here and to invest in the city centre by bringing in new businesses and services, it is important to make it a place where residents want to come to visit, play, work and live."
"The next step will be to create a brief for a future City Centre Master Plan, identify where we need to be from the feedback and establish the best way to get there. That will be undertaken over coming months."
Further community consultation will be conducted mid-year, with the draft City Centre Master Plan expected to be developed by the end of the year.
For more information on the City Centre Master Plan or to read the Place Score Report, visit connect.wagga.nsw.gov.au/cbd