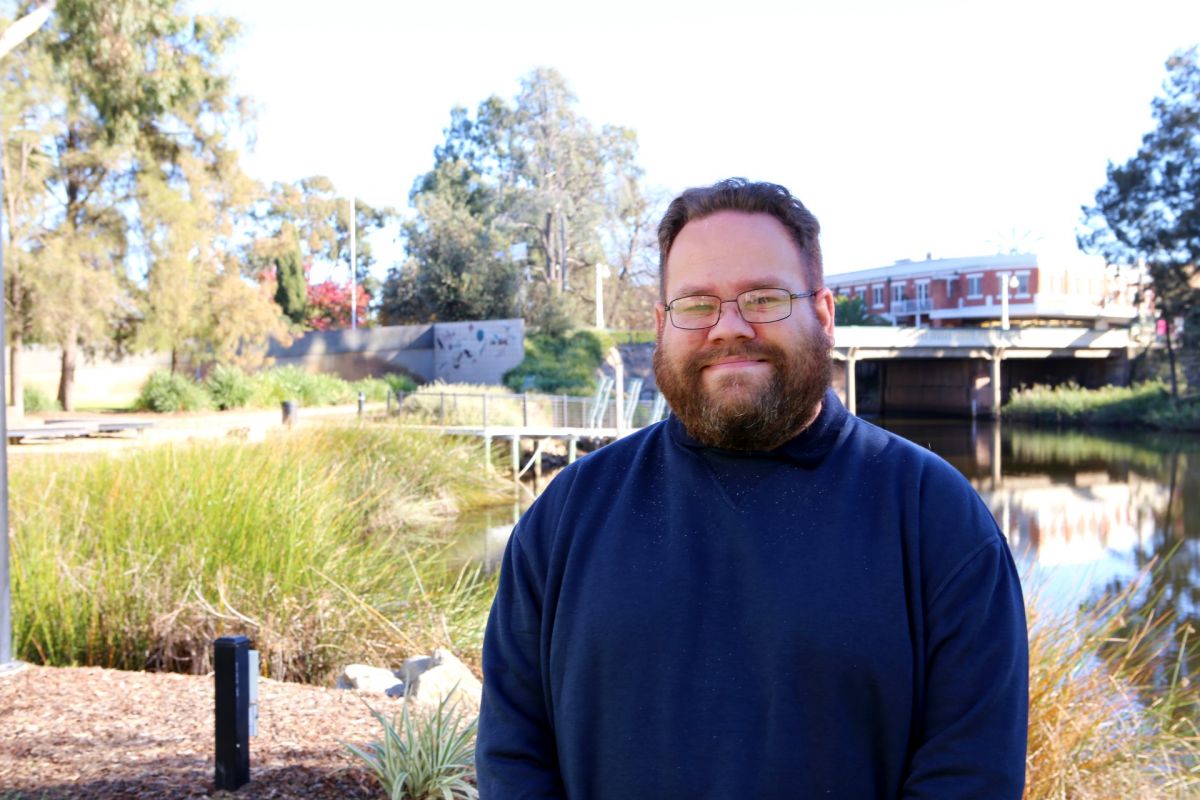 ---
Community
Bernard Higgins receives a Pat Dixon Memorial Scholarship
Published: 27 May 2022 2:27pm
Wagga Wagga City Council staff member Bernard Higgins has been named as a successful recipient of the prestigious Councillor Pat Dixon Memorial Scholarship for 2022.
The NSW Local Government sector kicked off Reconciliation Week 2022 on Friday (27 May) with a record three Pat Dixon Scholarships awarded to support the professional development of young Aboriginal people.
The scholarships were established in honour of Pat Dixon, a Dhanggati woman who became the first Aboriginal woman elected to local government in Australia.
Administered by Local Government NSW, the scholarships are awarded each year to an Aboriginal and/or Torres Strait Islander councillor or member of council staff to undertake further study, professional development or research.
Council's Aboriginal Community Development Officer Bernard Higgins intends to use his scholarship to contribute towards the costs associated with attending the 2022 National Reconciliation Action Plan (RAP) Conference next month.
"It's quite exciting to have the opportunity to attend the National RAP Conference in Sydney because it's for professional development with regards to my role here at Council," Mr Higgins said.
"The conference brings together people from RAP organisations large and small to collaborate, learn and act on reconciliation.
"Council is working on its RAP, so being able to network at the conference and then bring that into my work to create a strong document; I can see that benefitting Council and the Wiradjuri and First Nations communities."
Local Government NSW President Darriea Turley said it was the first time that three scholarships had been awarded in a single year, demonstrating the wealth of talent coming through council ranks.
"It's incredibly important to support all the promising people working for the community through their local council," Cr Turley said.
"We need to back the next generation, particularly those individuals who help ensure that our councils reflect the rich and diverse communities they serve."
The recipients are determined by four trustees of the Pat Dixon Scholarship Trust, including Cr Dave Carter of Lachlan Shire Council.
"This year's Reconciliation Week theme Be Brave. Make Change calls on us all to tackle the unfinished business of reconciliation, so it's really appropriate that Bernard is using his scholarship to further that goal," Cr Carter said.
The 2022 National RAP Conference will be held on 8–9 June 2022.