---
Arts & Culture
First Nations Artist Development Program
Published: 13 May 2022 11:34am
The Wiradjuri & First Nations Creatives Program recently commenced at Wagga Wagga Art Gallery under the guidance of Wiradjuri Elder Aunty Cheryl Penrith and Wiradjuri contemporary senior artist Aunty Lorraine Connelly-Northey.
It is an opportunity for interested, emerging and established First Nations artists to develop their art making practice and cultural knowledge.
---
For Program information:
Wiradjuri & First Nations Creatives Program
---
The program runs every Tuesday until 21 June from 10am at Wagga Wagga Art Gallery, with sessions taking place across significant Wiradjuri sites each week.
Program Coordinator Maryanne Gray said it allows participants to explore their art making skills and ideas, whilst working with acclaimed artist Aunty Lorraine Connelly-Northey.
"Aunty Lorraine's professional arts practice spans over twenty years. Her work incorporates her deep cultural and environmental knowledge," Ms Gray said.
"She has exhibited both nationally and internationally, showing in some of the most prestigious galleries around the world."
This week as part of the program, Elders, Community and Artists attended a cultural walk with Uncle James Ingram exploring significant sites around the Wollundry Lagoon and Murrumbidgee River.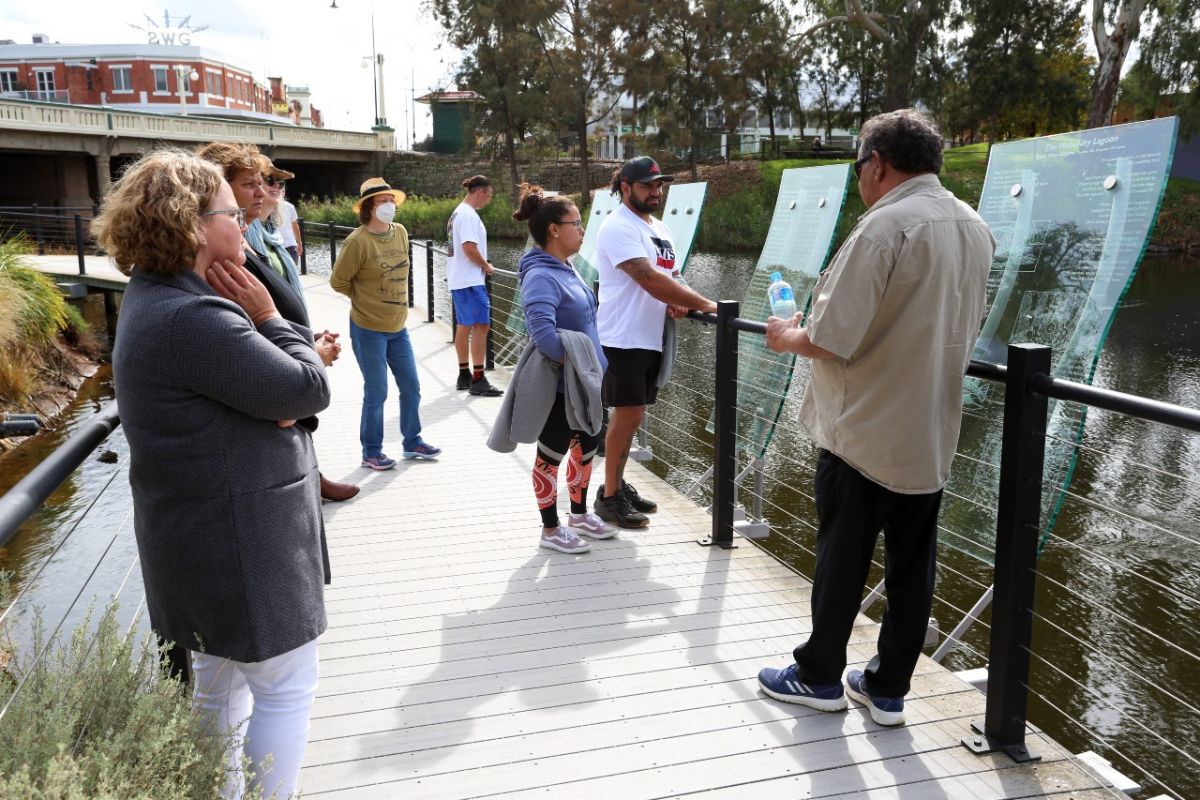 Art making, cultural and environmental learning will continue to take place at these sites across the following weeks as part of this program.
Aunty Lorraine Connelly-Northey hopes the program will inspire and mentor Wiradjuri and First Nations Creatives, encouraging them to explore their cultural knowledge.
All interested First Nations Peoples over the age of 18 years are encouraged to attend. For more information, visit waggaartgallery.com.au