---
Community
Plaque for 2022 Walk of Honour recipient officially unveiled
Published: 25 May 2022 11:25am
A plaque for Wagga Wagga's 2022 Walk of Honour recipient, environmental sustainability champion Dick Green, was officially unveiled in the city's main street on Wednesday 25 May 2022.
The Walk of Honour was instigated in 1998 to recognise substantial contributors to the community of Wagga Wagga.
Mayor of the City of Wagga Wagga Councillor Dallas Tout said he was pleased to see Mr Green become the 38th inductee.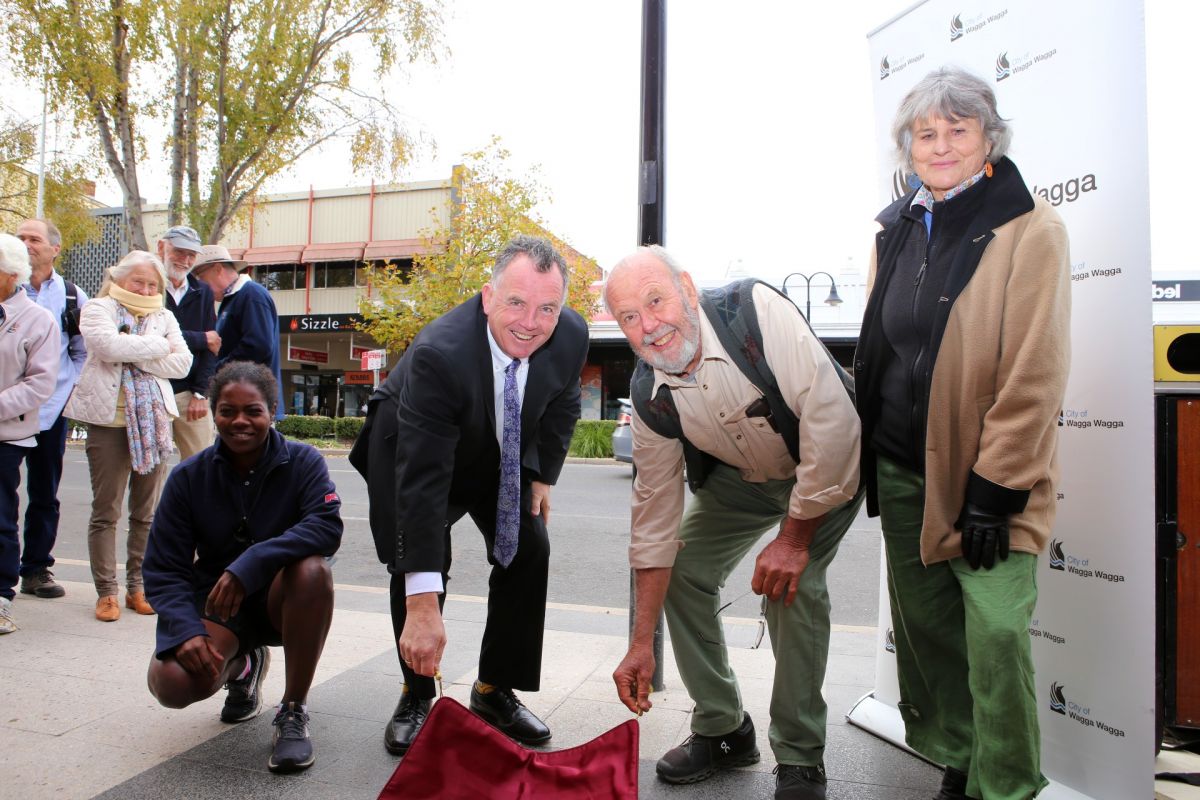 "This plaque recognises Dick's dedication over the years to the pursuit of a sustainable future for our city and region," Cr Tout said.
"This has been demonstrated during his time working for Greening Australia along with his volunteering commitments with local community organisations such as Wagga Urban Landcare and Erin Earth.
"He also worked with local Wiradjuri Elders and community members to compile the 2002 Wiradjuri Heritage Study for Wagga Wagga. This led to the official recognition of significant Aboriginal Place Dedications in the community, including Wollundry Lagoon in Wagga Wagga.
"His enthusiasm, knowledge and commitment has inspired generations, and will continue to benefit the community for years to come."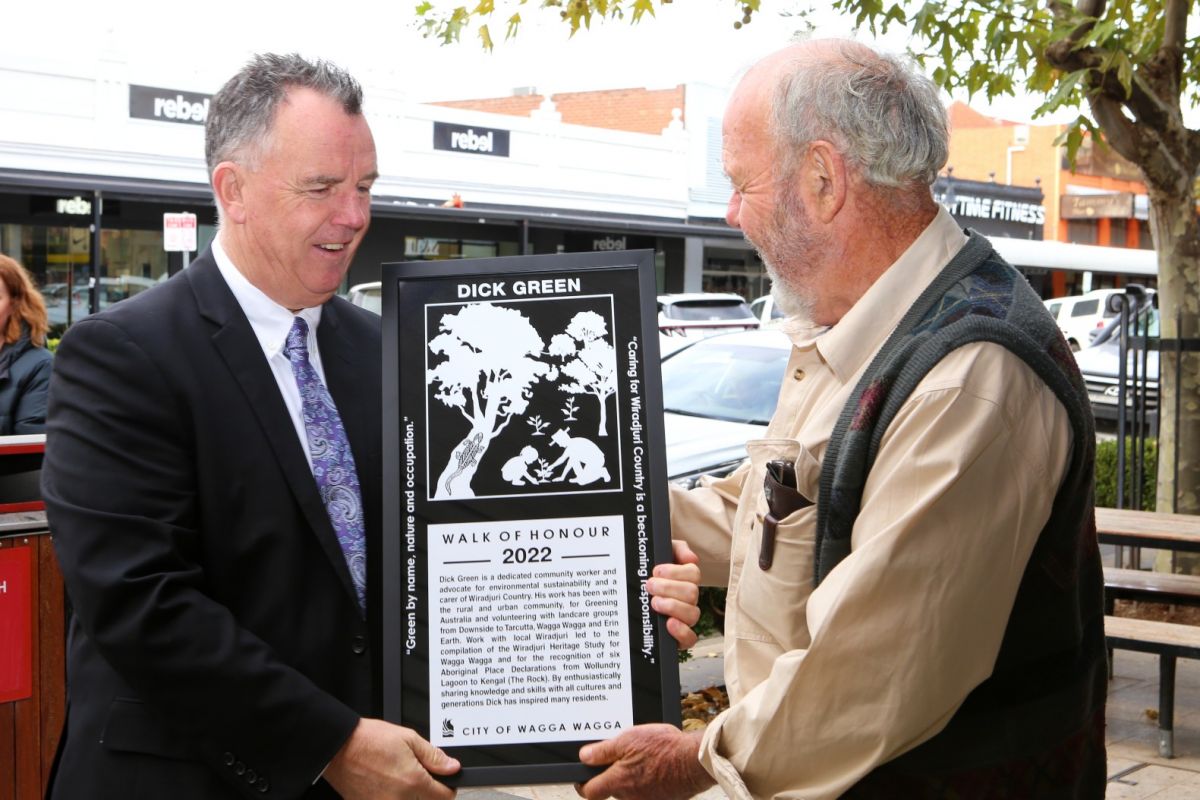 Mr Green, who is well-known for his tireless work undertaking environmental projects, was named as the 2022 Walk of Honour inductee during the city's Australia Day Awards ceremony in January.
"I am extremely humbled to receive this award and to have the plaque unveiled in my honour today," Mr Green said.
"It means a lot to have been chosen by our community and to be recognised in this way.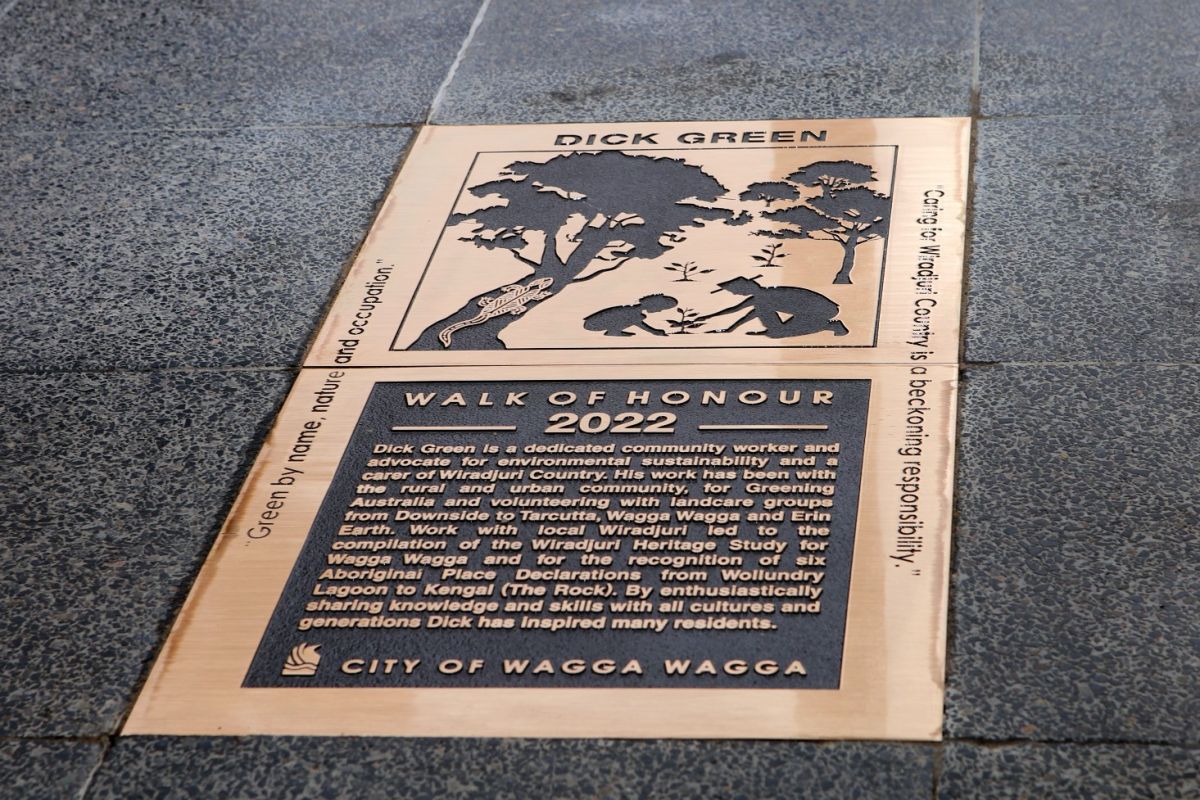 "As a carer of Wiradjuri country, I welcome the opportunity to continue to put environmental sustainability in the spotlight to care for our environment for current and future generations."
The plaque is located on the western side of the first block of Baylis Street, near the pedestrian crossing between INTERSPORT Wagga Wagga and the Victoria Hotel.