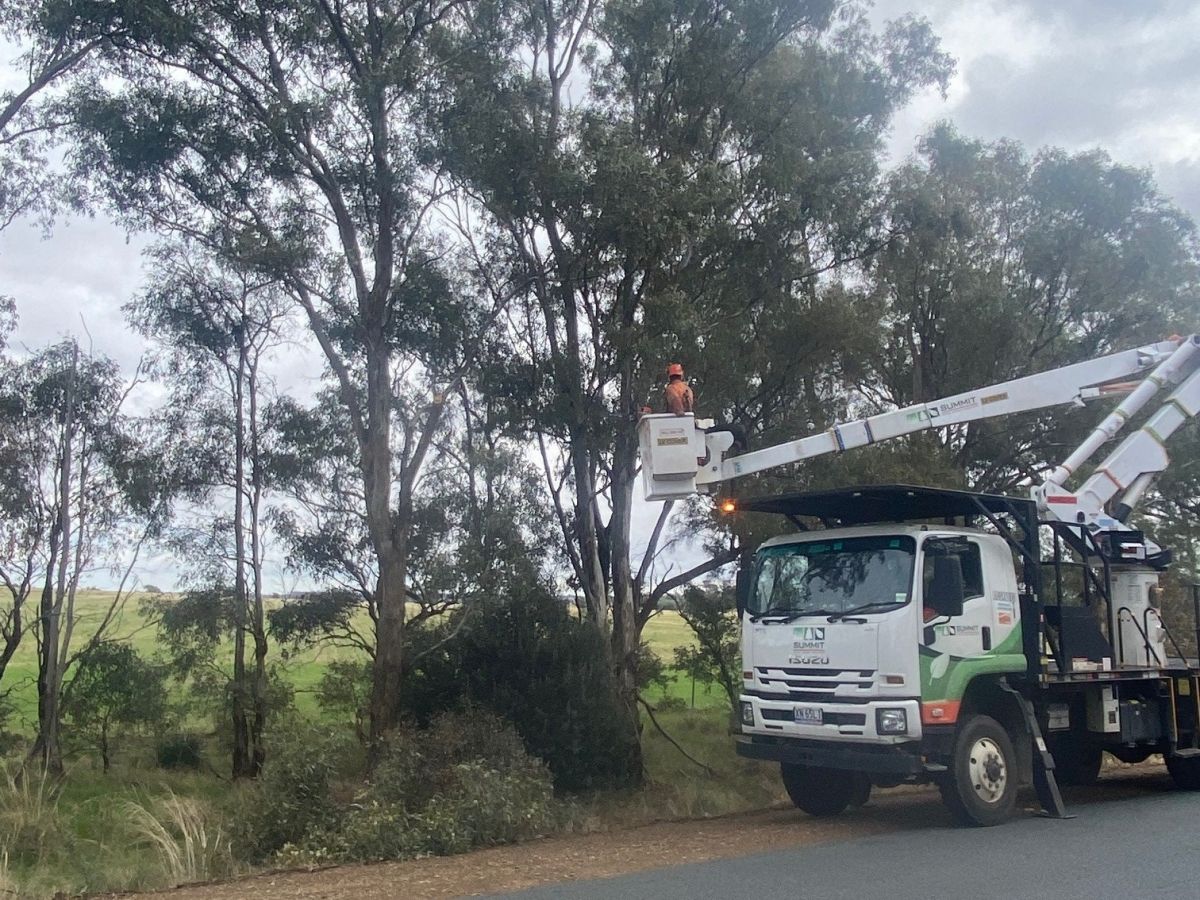 ---
Environment
Tree pruning on rural roads
Published: 06 May 2022 2:56pm
Wagga Wagga City Council will be carrying out tree pruning along rural roads over the next few weeks as part of Council's long-term tree management strategy.
Pruning will be taking place on Millwood Road and Mundowy Lane working south to the Sturt Highway, then along Coolamon Road from Farrer Road heading north to the Coolamon boundary.
Traffic control will be employed and there will be some minor delays for motorists.
Supervisor Tree Planning & Management Jim Dunn said one of the main purposes behind preventative pruning was to help ensure road safety and enable truck drivers to reach their destination safely and easily.
"The height of a lot of B Double trucks has increased, many of them are now four-decker trucks, which could potentially encounter issues travelling at speed towards low-hanging branches," Mr Dunn said.
"Our aim is to keep these trucks on tarred roads where possible, so we have a bit of a spiderweb-like format in mind when it comes to roadside pruning.
"If you look at a map of Wagga Wagga, you've got the Olympic Highway going north to south and the Sturt Highway travelling east to west. These are the major routes for traffic and large trucks.
"We have already undertaken roadside pruning on link roads like Burrandana, Yerong Creek, Mates Gully, Keajura, Pattersons, Trahairs, Shepherds Siding, Brunskill and Coursing Park roads."
Mr Dunn said now was a suitable time for pruning due to higher levels of moisture in the ground.
"We don't prune in January or February when it's hot because it puts the trees under duress," Mr Dunn said.
"If a tree is pruned at the incorrect time of year, it can shut down their system, which you obviously want to avoid; this happens mainly with drier climate trees.
"The trees we're pruning are all remnant roadside vegetation or their offspring. That's the reason they're so hardy because their parent stock was there for generations before them, so the offspring have the same degree of drought climate tolerance."
Mr Dunn requested that motorists drive slowly and remain patient if delayed during the pruning activities.
"We ask drivers to take care while travelling past the crews carrying out the work. Once we're done pruning and we're happy with the result, we won't have to do those roads again for another 10 to 15 years."