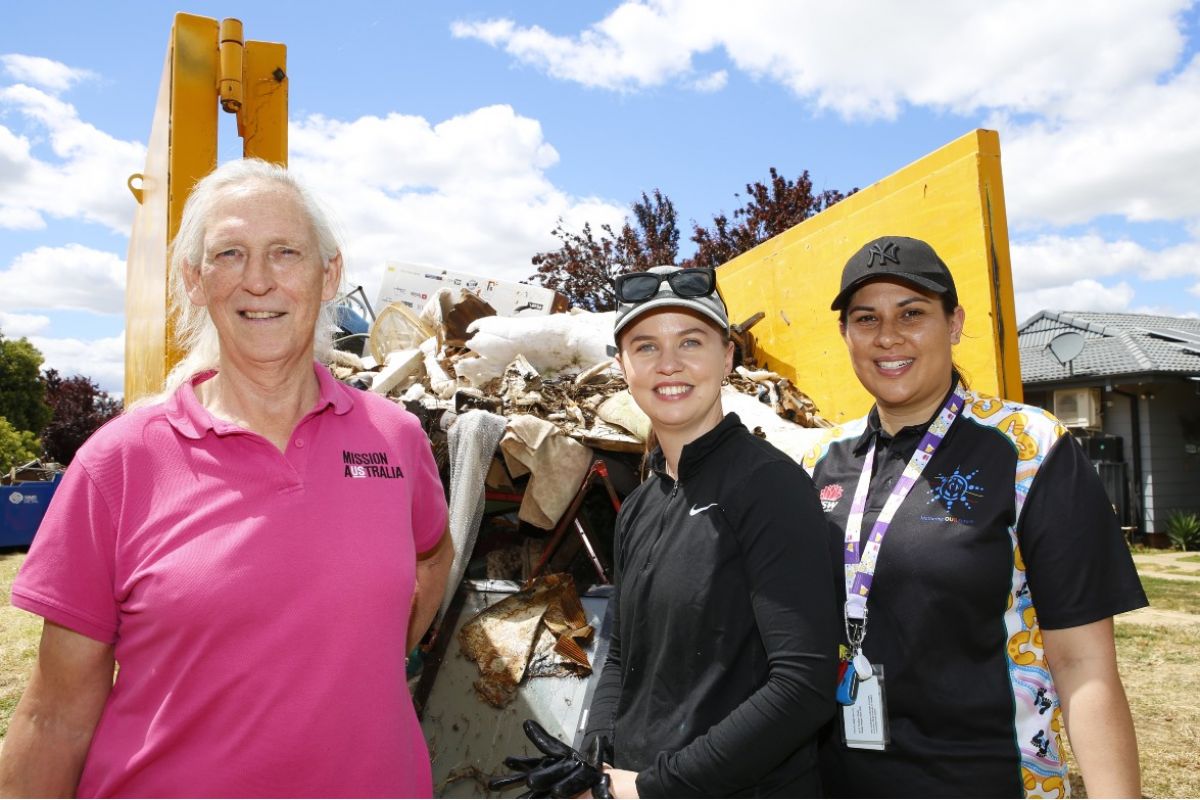 ---
Community
Community comes together for Kooringal clean up initiative
Published: 25 Nov 2022 11:30am
A local community clean-up day offered Kooringal residents the opportunity to dispose of large items of rubbish at no cost.
Skip bins were set up at Wilga Park and other locations in the suburb on Thursday (24 November) to help residents dispose of bulky, unwanted items and rubbish.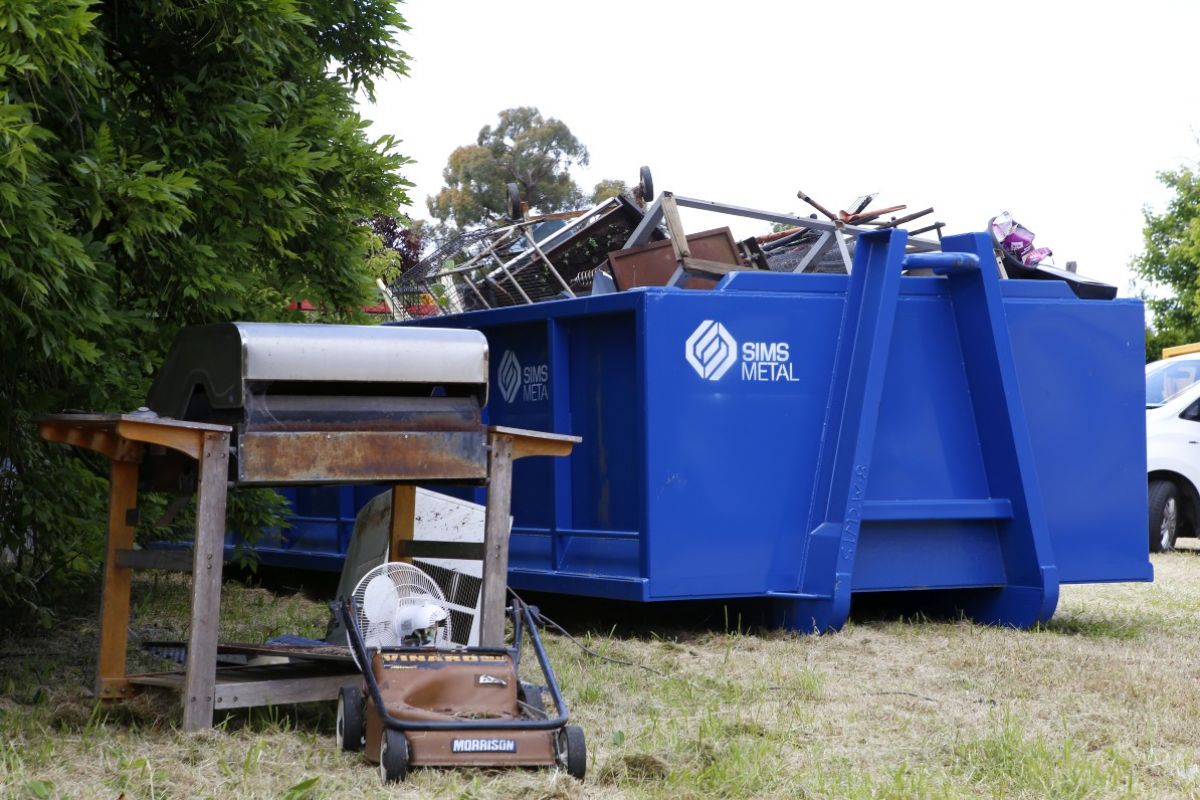 Council's Social Planning Coordinator Sarah Lehman said the initiative arose from a request for a suburb clean-up from a meeting of neighbourhood tenants at the Kooringal Community Hub.
"Council is glad to take part in this important event, alongside the NSW Department of Communities and Justice, Housing Murrumbidgee, Birribee Housing, Argyle Housing, Mission Australia, volunteers and students from Kooringal High School," Ms Lehman said.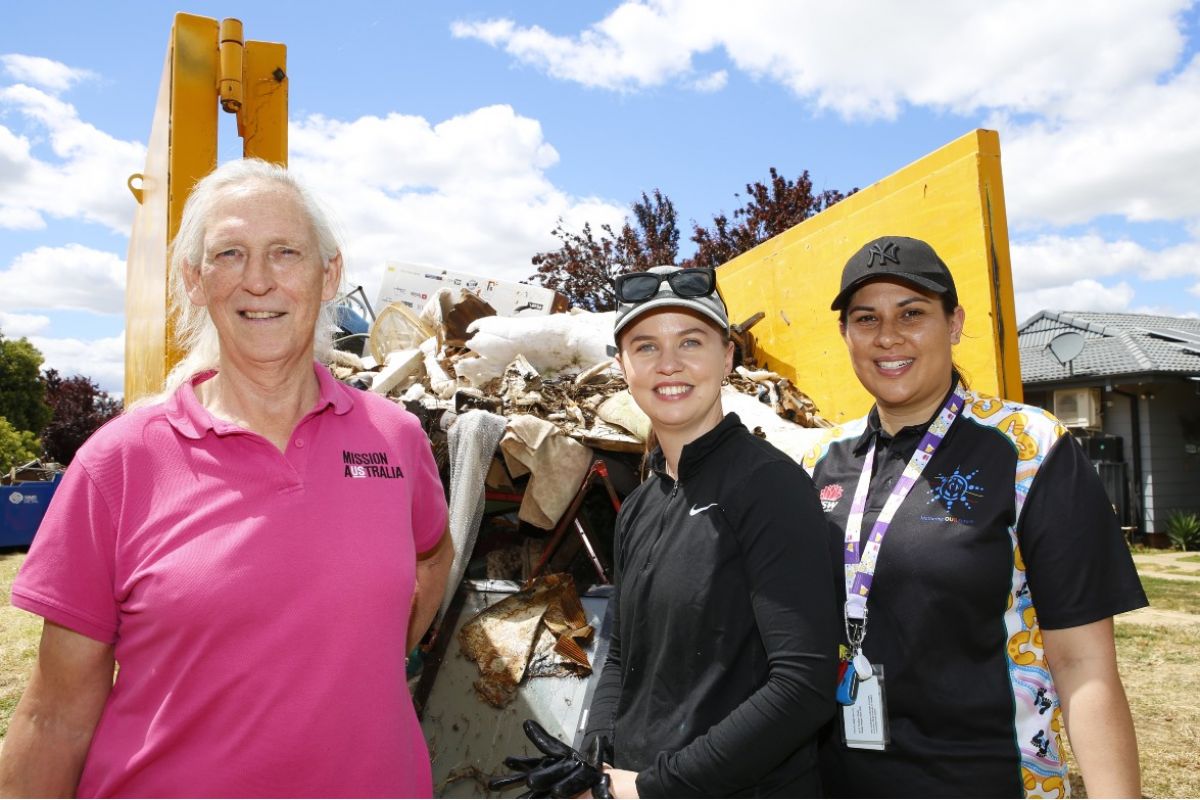 "The initiative also received a number of sponsorships and donations from businesses, such as Smallmon Brothers Waste, who provided multiple skip bins and took them out to the Gregadoo Waste Management Centre.
"Council waived tip fees as well as provided staff and vehicles to support the Community Clean-up Day. It aligns with the actions outlined in our recently endorsed Community Safety Action Plan 2022 -2026, along with our Community Strategic Plan which recognises that everybody living in our Local Government Area has the right to live in a clean and safe neighbourhood."
Jenny Davis from Mission Australia is the Tenancy Participation and Community Engagement Coordinator at Kooringal Community Hub.
She was pleased to see the support and commitment from so many different agencies to enable the community clean-up initiative come to fruition.
"A lot of these residents can't get to the tip; they don't have a trailer, or they can't afford the fees, so a day like this is very special for them to be able to clean their yards out, particularly before Christmas, and it just gives everyone a great feeling in the community," said Ms Davis.
St Vincent de Paul Client Support Officer Lisa Whillans said their organisation was pleased to join forces with other agencies to support the Kooringal community.
"This community clean-up day has such a major impact for those residents of the Wagga community," Ms Whillians said.
"It assists clients who may not have otherwise had the opportunity or the means to be able to remove the rubbish from their homes.
"We were door-knocking this morning and residents of the area were so overwhelmed with the support offered by all of the organisations within the Wagga community."
In preparation for the day, residents put their rubbish on the nature strip, which was then collected by volunteers who delivered it to the skip bins ready for collection.
It was anticipated between 30-40 tonnes would be collected over the day, covering everything from mattresses, scrap metal, and household rubbish including electrical goods and whitegoods, play equipment, indoor and outdoor furniture, and general waste.