---
Council
Council to apply for NSW Destination EV Charging Grants
Published: 10 Nov 2022 1:30pm
Wagga Wagga City Council has resolved to develop a policy for public place electric vehicle (EV) charging stations and apply for NSW Destination EV Charging Grants.
At its ordinary meeting on Monday night (7 November), Council received a report in response to two Notice of Motions regarding electric vehicles and their associated charging infrastructure.
The report outlined the various state and federal initiatives related to electric vehicles and how Council can encourage and support an increase in their use.
Manager of Environment & Regulatory Services Mark Gardiner said the installation of additional charging stations aims to encourage community members to transition to EVs and attract new visitors to Wagga Wagga.
"Council will apply for the current round of grants for the installation of six charging stations at five locations throughout the city," Mr Gardiner said.
"The earmarked car park locations for the charging stations includes O'Reilly Street, the Visitor Information Centre, Bolton Park, Apex Park, and the redeveloped Museum of Riverina Botanic Gardens site, which is expected to re-open to the public in early 2023.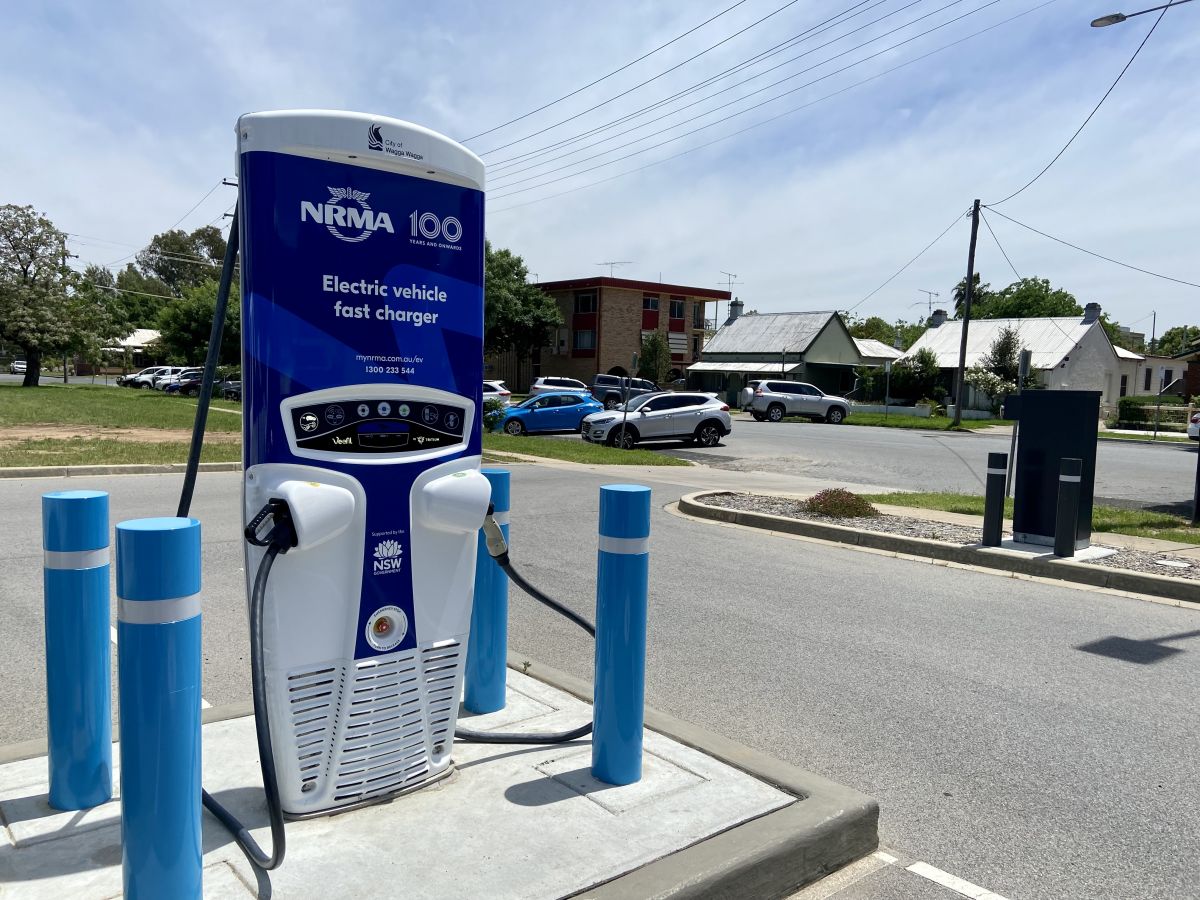 "Two charging stations will be installed in the O'Reilly Street car park given its location in the city centre.
"If Council is successful in receiving grant funding, we'd anticipate the installation of charging stations would be complete by mid-next year."
While the installation of public place EV charging stations is not a local government responsibility, Councils across NSW, including Wagga Wagga City Council, are taking a leadership role given the rise in electric and hybrid vehicle purchases.