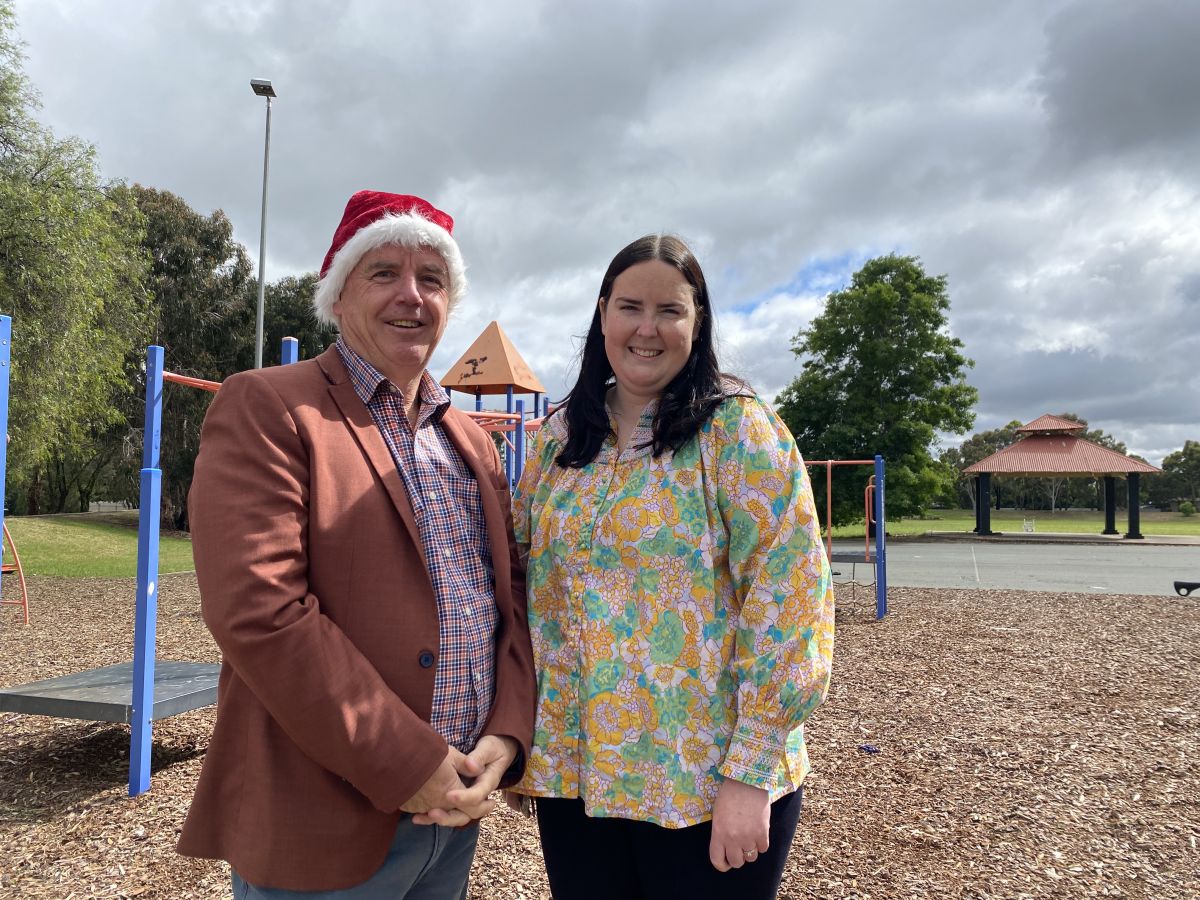 ---
Events & Tourism
Get ready Wagga Wagga - the Christmas trail is back
Published: 24 Nov 2022 3:51pm
The man in the big red suit, Mrs Claus and their merry helpers will be cruising our suburb parks and villages throughout the first week of December for Wagga Wagga's annual Christmas trail.
Santa is inviting community members to come out and meet him and Mrs. Claus on their magical tour kicking off Monday 5 December at Gobbagombalin, jingling on to Turvey Park, Tolland and Tarcutta, before dashing off for final Christmas Eve preparations.
Events Office Emma Corbett said Council is excited to be bringing the Christmas trail back to visit local parks and villages across the Local Government Area with a new format in place.
"This year, the Christmas trail will take place across four afternoons with four locations selected for this tour, including a rural village, maximising the opportunity for as many people as possible living in both suburban and rural villages to join the celebration," Ms Corbett said.
Each location will have free community activations for the public to enjoy including Christmas ornament and cookie decorating workshops, giant bubble play, performances from local choir groups and garden games for everyone to enjoy.
"Santa, Mrs Claus and their elves have personally told us that they would love a grand entrance when they arrive at each location," Ms Corbett said.
"So, if you are popping down, be sure to dress in your Christmas best and even jingle some bells to welcome Santa's motorcade when he arrives at your neighborhood park."
Mayor of the City of Wagga Wagga Councillor Dallas Tout said the Christmas trail is just one of many festive events that are delivered as part of the 'A Very Wagga Christmas' program.
"Other Council-led festive activities include our city's merry and bright Christmas flags and decorations in Baylis and Fitzmaurice streets, the stunning trio of stars installed in the Civic Centre forecourt, and a new Santa and elf lighting installation under the Cyprus pine covered in fairy lights in the Victory Memorial Gardens.
"For me, Christmas is about family and friends and enjoying what we have as a community, so I encourage everyone to come along to one of the many festive events and spend some quality time together."
For further information on the 2022 Christmas program and Christmas trail, visit wagga.nsw.gov.au/waggachristmas
The return of the annual Christmas trail will take place across four afternoons this year from Monday 5 to Thursday 8 December 2022.
Gobbagombalin Park, Gobbagombalin Monday 5 December 4pm – 5pm
Botanic Gardens Precinct, Turvey Park Tuesday 6 December 4pm – 5pm
Chambers Park, Tolland Wednesday 7 December 4pm – 5pm
Paddy Osborne Park, Tarcutta Thursday 8 December 4pm- 5pm