---
Events & Tourism
Two top-flight events on track for Wagga Wagga
Published: 15 Nov 2022 4:05pm
Wagga Wagga City Council has welcomed the announcement that city will host the exclusive 2022 Australian Freestyle Motocross Championships, alongside the final round of the Australian Supercross Championships next month.
The Australian Freestyle Motocross Championship is an exclusive single round championship crowning the official Australian Champion, while the Australian Supercross Championship is a four-round Australian Championship event.
The event will be held at the Wagga Wagga Motorcycle Club sports complex at Yarragundry on Saturday 3 December 2022.
Mayor of the City of Wagga Wagga Councillor Dallas Tout said Council is pleased to be supporting the event, which is expected to attract up to 7000 spectators.
"Being chosen as the location for events of this calibre is great news for our city and the broader region," Cr Tout said.
"It's expected more than half of those attending the championships will be coming from outside the Riverina, delivering benefits to our visitor economy.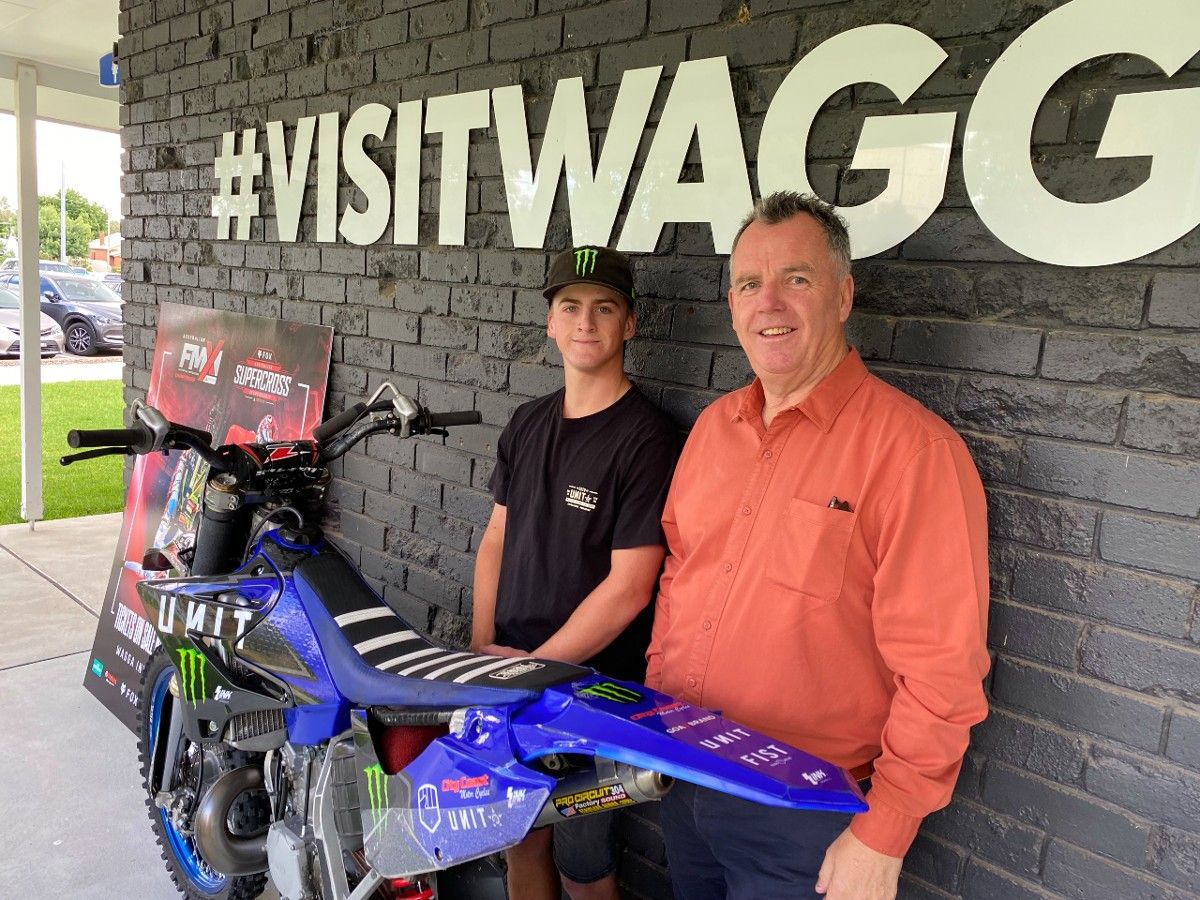 "The event will be filmed with a delayed TV production package broadcast, which will also promote Wagga Wagga and the Riverina Murray region to a wider audience.
"It's also a fantastic opportunity for residents from Wagga Wagga and surrounding areas to see the top Motocross and Supercross competitors battle it out for the championship titles."