---
Arts & Culture
Glass act: enjoy a weekend of glass celebrations at the Art Gallery
Published: 13 Oct 2022 10:41am
Art lovers will be treated to a weekend of new exhibitions and talks in celebration of the International Year of Glass at the Wagga Wagga Art Gallery next week.
A Weekend of Glass is a result of the Art Gallery's partnership with Ausglass, Jam Factory Adelaide and Canberra Glassworks, and will launch on Friday 21 October at 6pm, with a Mayoral address and guest speaker Aimee Frodsham, the Creative Director of Canberra Glassworks.
Art Gallery Director Lee-Anne Hall said the three new exhibitions, Glass Chrysalis – Glass Art of Promise, Vicki Torr: A Cutting Edge and New Acquisitions, would be supported by two specialist glass presentations.
"On Saturday afternoon, we're very fortunate to have art curator Caroline Field and glass artist Ian Mowbray speaking on the legacy of glass artist Vicki Torr, who created such innovative and adventurous works in her short life," Dr Hall said.
"We're also thrilled to have curator, writer and historian Grace Cochrane giving a talk on Sunday afternoon on the beginnings of art glass in Australia and the history of Ausglass and its ongoing impact on the Australian studio glass scene."
The exhibition launch will also premiere Mosaic for Afghan Women: Hanging by a Thread. This mural installation was created by Australian artists as part of a global project bringing the world's attention to the erosion of the human rights of Afghan women and girls following the takeover of Afghanistan by the Taliban.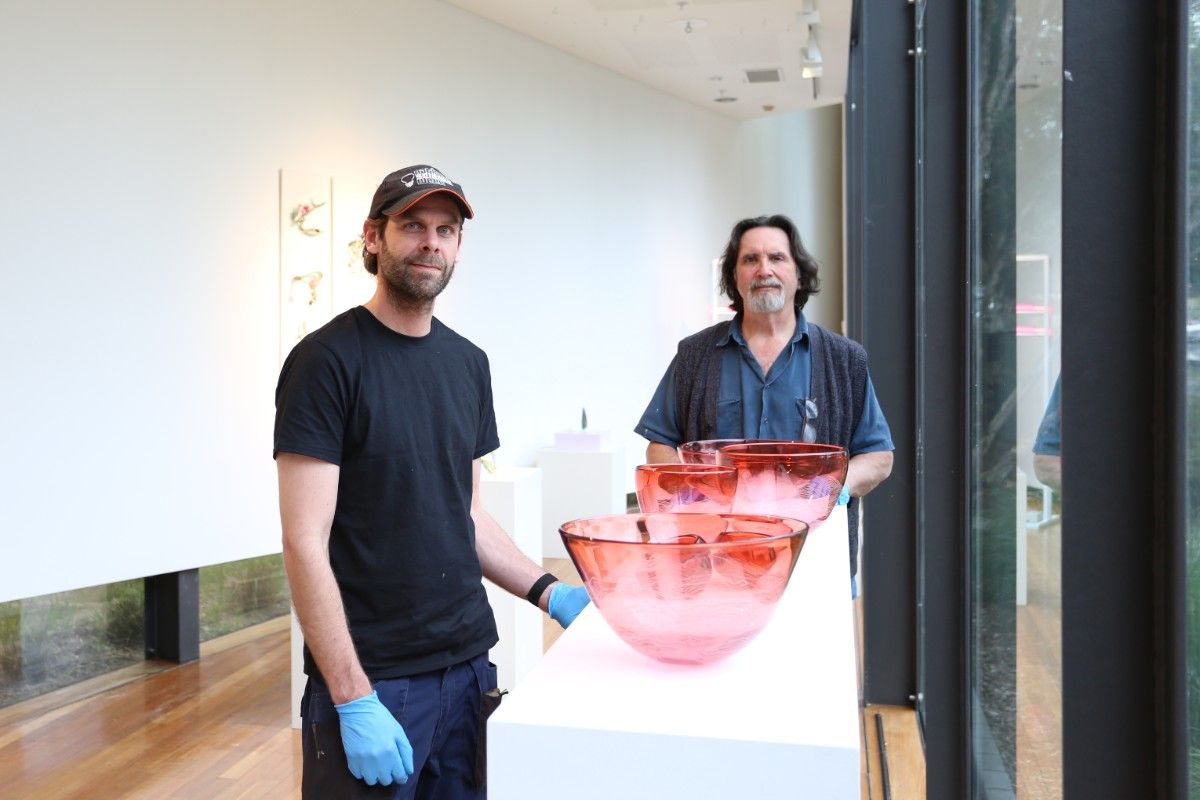 Dr Hall said she was excited to be celebrating new and emerging talent in Glass Chrysalis – Glass Art of Promise, which features new works by 11 of Australia's premier early career studio glass artists.
"These glass works have all been produced by new and emerging talent within the last two years," Dr Hall said.
"Glass Chrysalis showcases developing trends in the contemporary art glass scene and confirms this new generation of glass makers as artists of exceptional promise."
The exhibitions and talks are free, bookings are essential.