---
Community
And they're off: our new Agile Library vans head out
Published: 07 Sep 2022 12:17pm
Wagga Wagga City Library's custom-designed Agile Library vans officially hit the road this week, enabling the library to connect with more residents no matter where they live across the Local Government Area.
The two colourful vans are a key part of the library's new Agile Library Service, which initially launched with a click and collect model on 1 July 2022 as part of the move to a standalone library service.
Council made the decision in September 2021 to become a standalone library service based on extensive community feedback gathered during the 2019/20 Library Review and follow-up village consultation process.
Acting Library Services Manager Christine Bolton said staff have been loading the vehicles with "much excitement and anticipation" in preparation for their official start.
"Now the vans have arrived, we will be able to provide a complete service to residents in our villages and suburbs, with access to a significant collection of library items," Ms Bolton said.
"The service is the gateway to the main library, so if someone wants to reserve something and have it delivered out to their village or suburb, we will be able to do that with the Agile Library.
"It's an important step to providing equity and access across the city and surrounding Local Government Area for our community, particularly for those who face transport barriers to visiting the library at the Civic Centre."
Prior to the standalone service, only five villages received a fortnightly mobile service. The new Agile Library Service makes regular visits to 18 sites across the Local Government Area, including weekly services to some of the locations as requested by the community.
The library has been able to offer a broader and more accessible range of programs and resources to these communities, such as the LEAP (Learn English and Play) program and Storytime sessions.
Friends of the Wagga Wagga City Library President, Professor Annemaree Lloyd, said the Agile vans extend the library's reach beyond its central location and will support the urban and rural communities of Wagga Wagga.
"It creates opportunities for people who are not able to visit the main library site to access resources, the expertise of librarians and library staff, and participate in outreach activities," Professor Lloyd said.
"In doing so, the program addresses important issues within the Wagga Wagga community related to inequality and social inclusion.
"The Agile Library program will create a new space for social connection and will help to reduce social and educational barriers, encourage literacy, and support continued lifelong learning opportunities."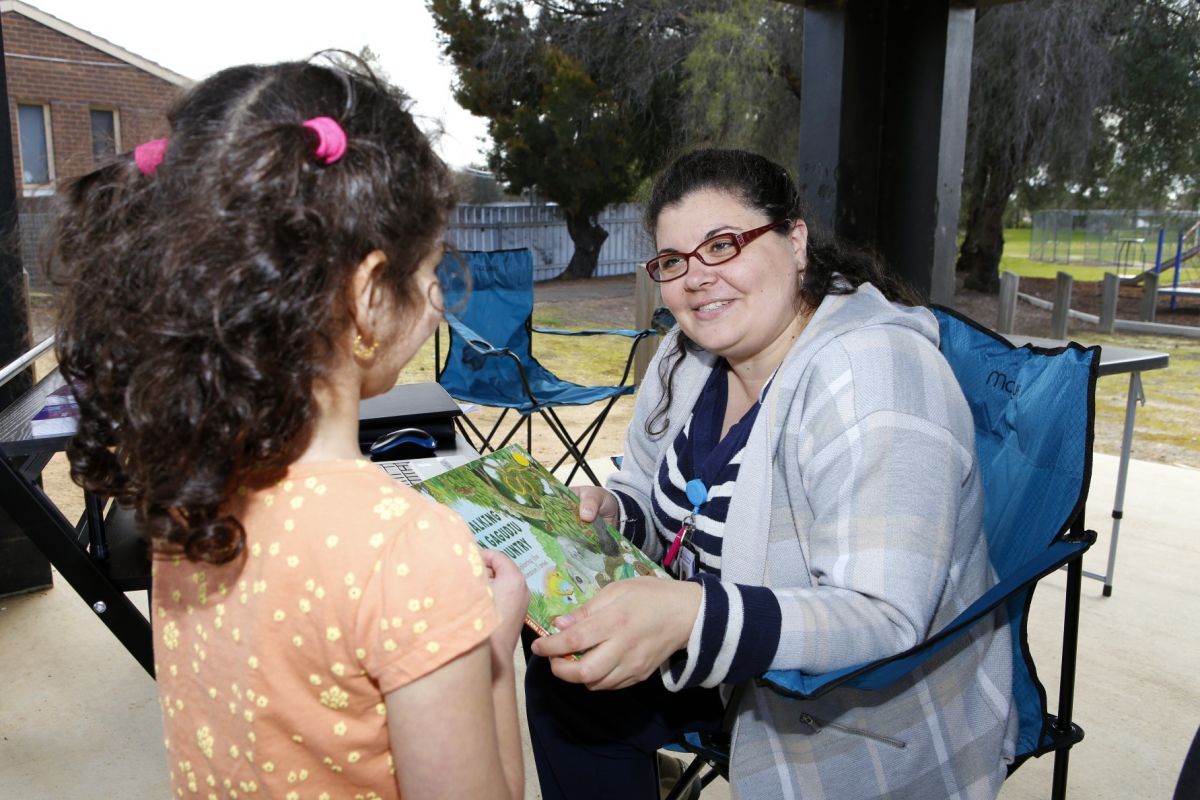 The vans were custom-designed and feature outward facing shelves to make it easier for people to peruse a range of items from the collection, with capacity for restocking. They also have solar panels on the roof which charge the power for lighting and the free wi-fi service.
---
For information on the Agile Library schedule, visit: