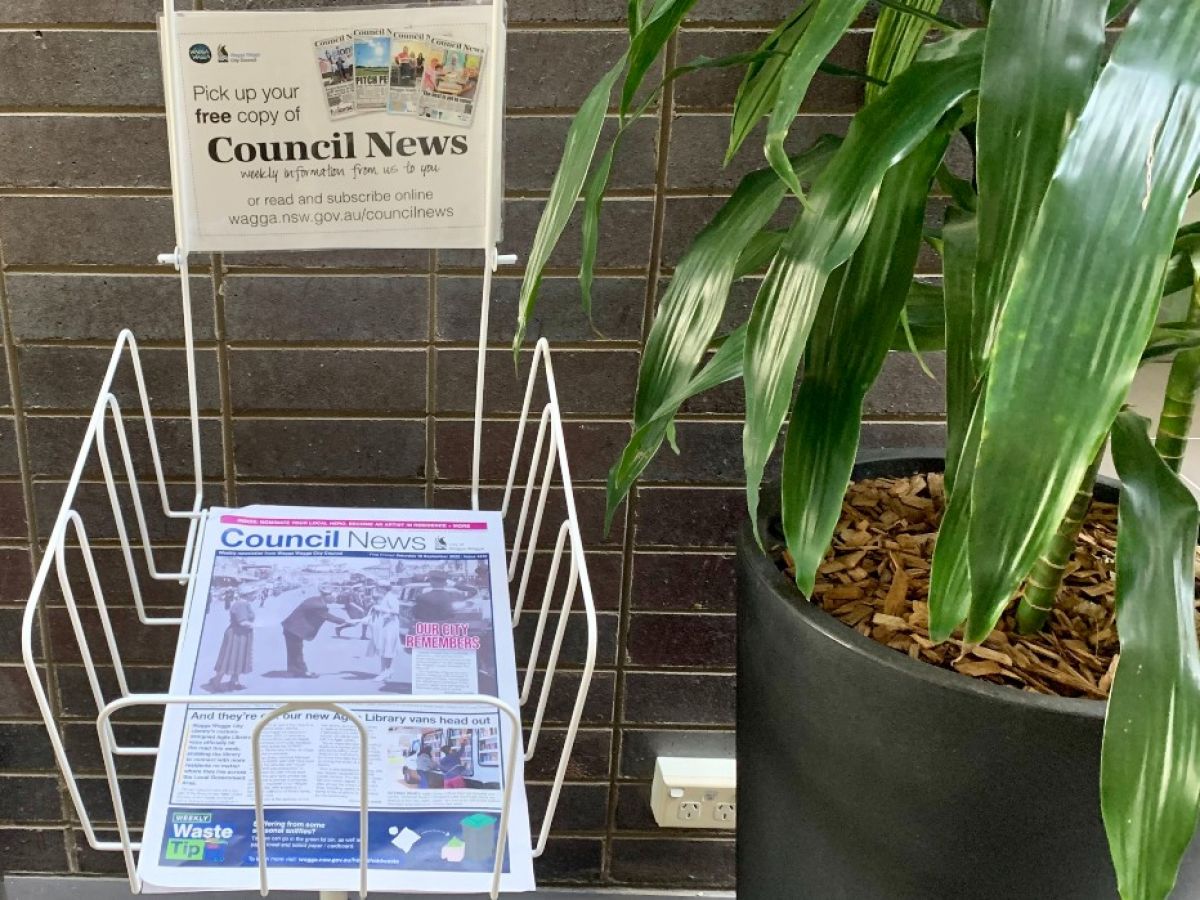 ---
Council
Changes to how we do 'Council News'
Published: 16 Sep 2022 11:49am
Wagga Wagga City Council's Council News is shortly to become a two-page feature, with Council focusing more attention on digital, social media and in-person communication channels.
The change, beginning with the Saturday 1 October 2022 edition, is a result of Council's analysis of the changing way community members are seeking information.
Chief Operating Officer Scott Gray said more residents are turning to digital channels to consume content and news.
"We need to ensure we're communicating with people where they already are, which is increasingly online and on social media," Mr Gray said.
"That's why we've been encouraging residents to subscribe to our online newsletter, which is a great way of getting all your Council news direct to your inbox each week.
"We are also committed to engaging with more residents face-to-face, through various methods such as community consultation sessions around specific developments and projects. We'll also be meeting residents in the suburbs where they live, for example by collaborating with our Agile Library team who are out and about every day in our community."
Mr Gray said an increased focus on digital communication would enable Council to issue articles and updates quickly, reaching a wider and more diverse audience.
Council will maintain the two-page Saturday insert to ensure residents without access to the internet are kept up to date with Council news.