---
Projects & Works
Life is better pedal powered: Council partners with Biketober
Published: 23 Sep 2022 2:31pm
Wagga Wagga City Council is proud to partner with the national bike challenge Biketober next month, providing all community members and workplaces in the Local Government Area the chance to take part, get active, and discover Wagga Wagga's cycling links.
Anyone can take part in Biketober – as an individual, with a workplace, or with a club.
If you haven't been on a bike in years or you're thinking about trying a bike commute, it is the ideal opportunity to get back into bike riding.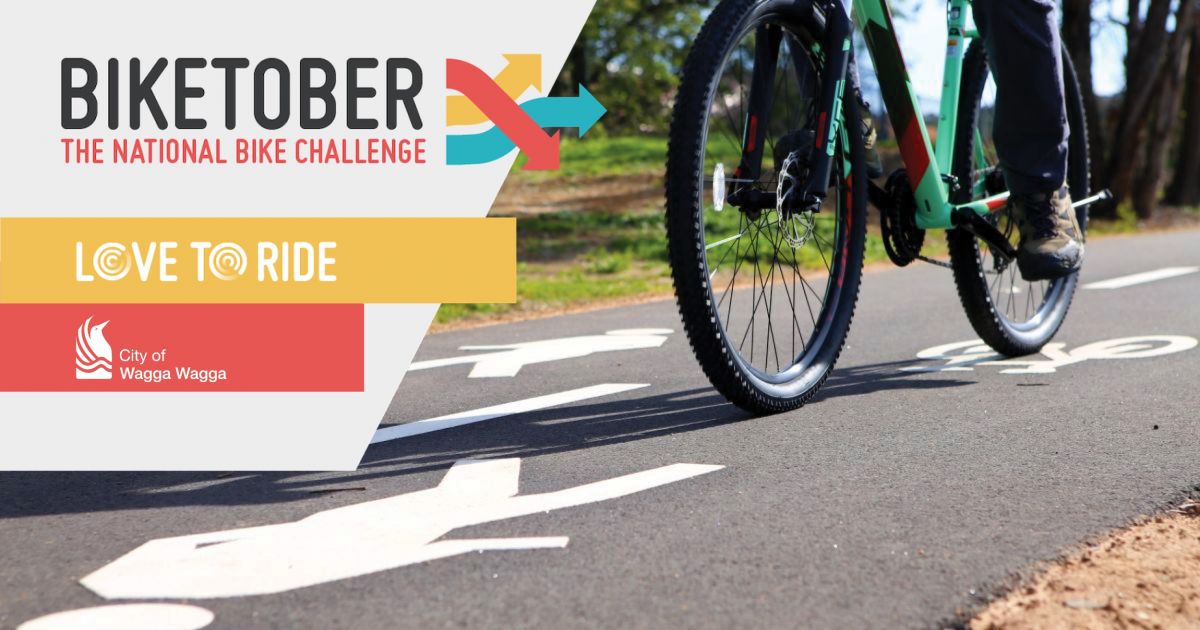 ---
Taking part in Biketober is simple:
Everyone can join in! From regular riders to people who haven't been on a bike in years (or ever).
Ride anywhere, anytime during October for fun, fitness or transportation.
You only need to ride for ten minutes to start earning points and help your workplace climb the leaderboard.
Share the love - encouragement is at the core of Biketober.
Invite your co-workers, friends and family to take part.
Win amazing prizes by participating and encouraging others to discover or rediscover riding.
Get fitter, be happier, help save our planet – sign up for Biketober today at lovetoride.net/nsw
---
Council's Strategic Asset Planner Ben Creighton welcomed the partnership, saying it promotes sustainable travel and usage of our city's cycling paths.
"Our city is well on its way to becoming a cycling capital with the completed Multisport Cycling Complex and the progressing Active Travel Plan project," Mr Creighton said.
The Active Travel Plan's 56km of shared paths is the one of the largest active travel networks to be built in a regional centre, and the first to be constructed as part of a single project.
"The Biketober partnership presented the perfect opportunity to promote the importance of a healthy lifestyle through active travel, and our Active Travel links which enhance the liveability of our city," Mr Creighton said.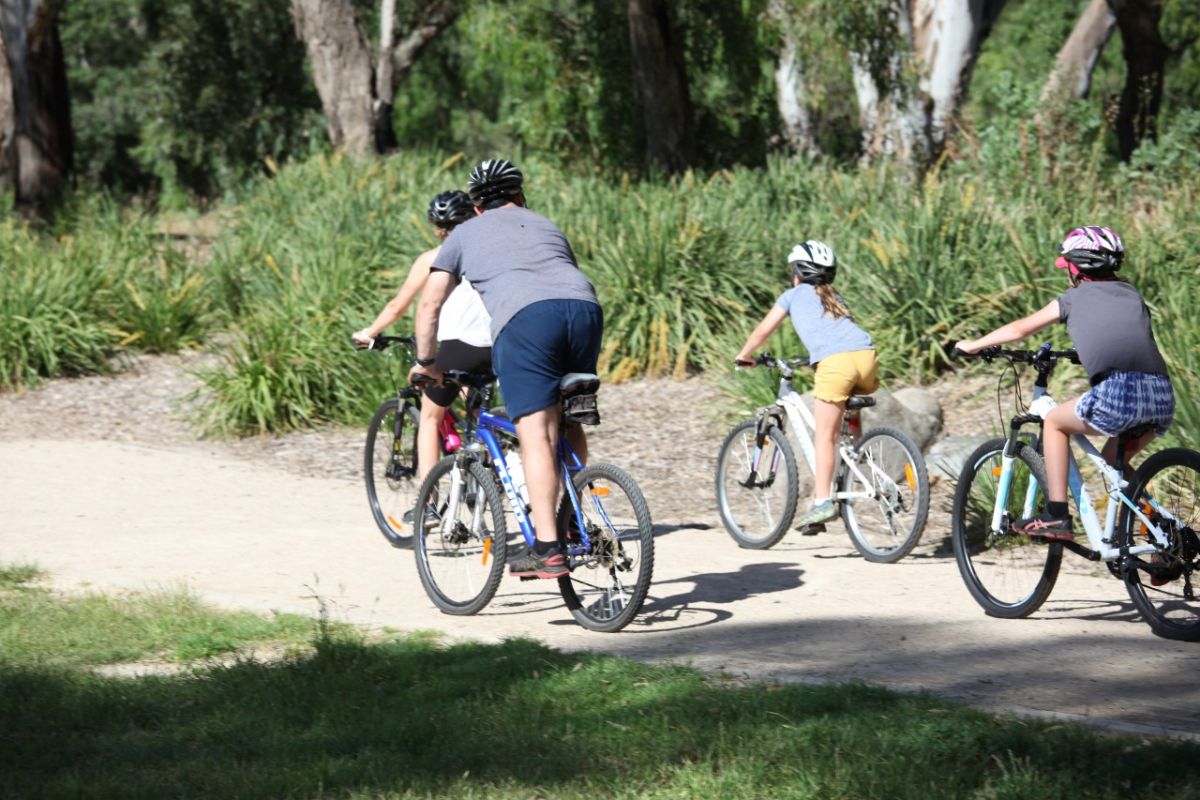 "In more good news, Council has been successful in securing additional Transport for NSW funding under the Get NSW Active program, allowing for a detailed design of the Active Travel Plan Stage 3 links.
"When completed, the Active Travel Plan's shared pathway will crisscross the city and provide residents with a safe, alterative travel option for commuting."
---
Wagga Wagga Active Travel Plan
---
Our community's inclusion in Biketober is funded by Wagga Wagga City Council.
The Active Travel Plan project is jointly funded by the NSW Government and Wagga Wagga City Council.
Find out where the Active Travel Plan connects with your suburb at: wagga.nsw.gov.au/projects/cycling-network